It's been 35 years since I've seen W.A.S.P. in concert. Wow, that is weird to say out loud. But it has literally been that long. The last time I saw them is when they opened for Kiss on the Asylum tour in the 1980's. We had Blackie Lawless on my podcast Three Sides of the Coin. We spoke to him about the upcoming tour where he revealed some but not all the details of what he would be doing on tour. Look on YouTube to hear that interview.
The opening act is a band that's been around for quite some time and needed no introduction Armored Saint. they are a band I've known about for a very long time, but I've never had the chance to see live. I have to say I was really impressed. Not only were they very professional sounding their songs had great hooks and melody to them. They are not at all what I thought they would be. I guess my first impression is they would be a very heavy rock band similar to Pantera but they were nothing like that at all. They were closer to but with a lot of catchy melody. They are on tour right now supporting their brand-new release "Punching the Sky".  I really appreciate bands like this that have been around since the 80s and they are still putting out new music. If you like melodic heavy metal, give these guys a listen I think you'll be pleasantly surprised.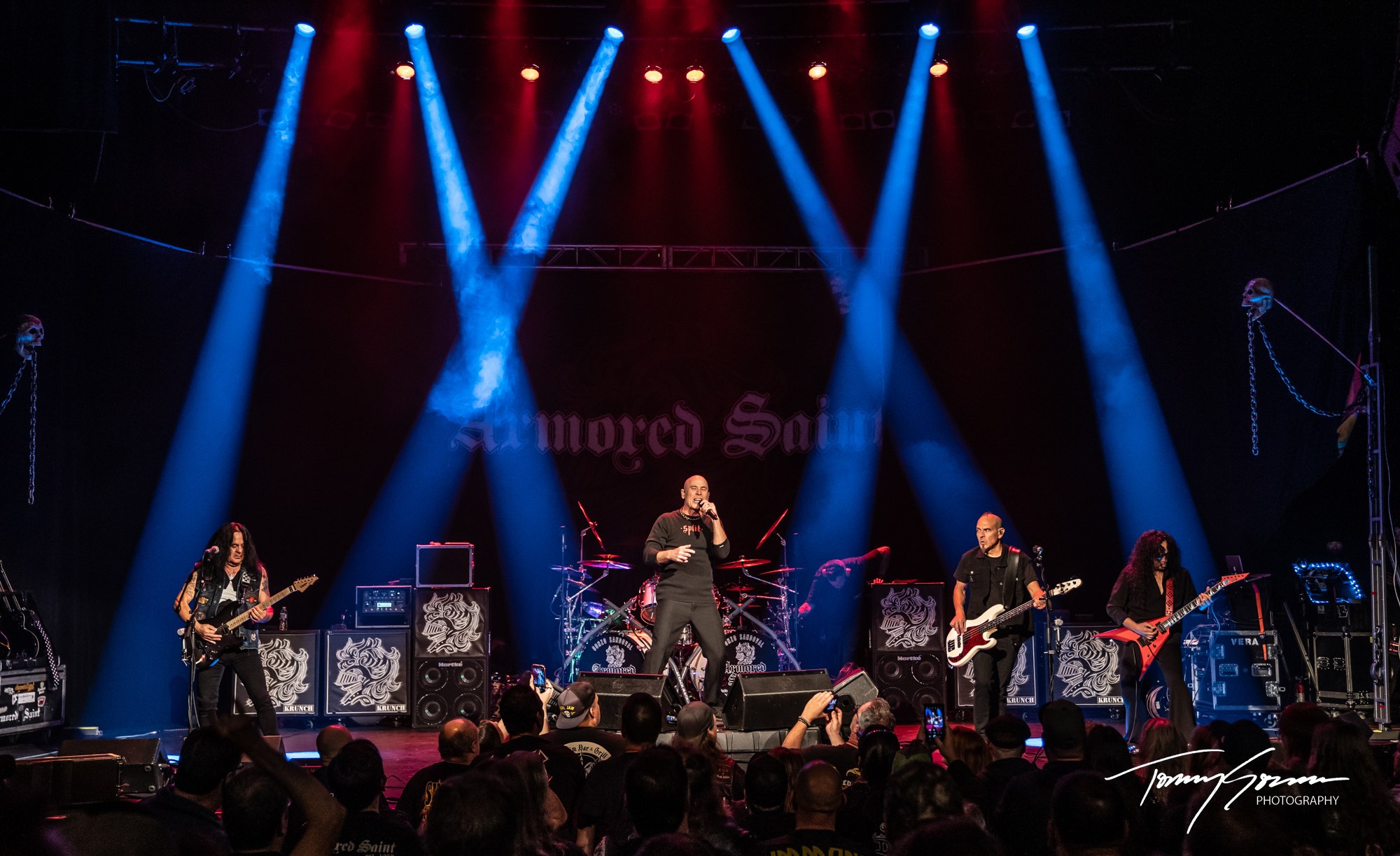 Headliners W.A.S.P. have not toured the United States in over a decade. They have been playing consistently since the 1980s but most of it is over in Europe on large festivals. They have a huge fan base around the world but for some reason haven't toured in the US. They are out supporting their latest release "Golgotha" but gave the fans what they came for. Because so many have never seen them live, they've never had the chance to hear the classics that they played including "Blind In Texas", "L.O.V.E. Machine", "Animal", "I Wanna Be Somebody" and many other classics.
Blackie brought back his microphone stand which he named Elvis. Fans of the VIP not only get to meet him for a photo and signatures. They get to spend 45 minutes with him asking questions period they limit the meet and greet to 25 people, so everybody gets more than a fair amount of time to speak with him directly. If you're interested in a meet and greet, just check on the W.A.S.P. website for details. The show was really entertaining and a lot of color on stage. The backdrop was made-up of those old freak show banners you would see at state and county fairs from years gone by. Along with other interesting props like the old-fashioned clapping monkey. It had that feel of a freak show. The band sounded great, and the fans ate it up. The place was absolutely packed so my guess is you will see them a lot more over the coming years due to the success of the first leg of this tour.