The Superjesus return with brand new single LIGHTS OUT, the follow up to recent airplay hit Money (We're Only In It For Love). The driving, melodic track – written by Sarah McLeod and Stuart Rudd and produced by drummer Murray Sheridan – provides the perfect backdrop for McLeod's distinctive vocal.
It will be released June 16 – Listen HERE and pre-order HERE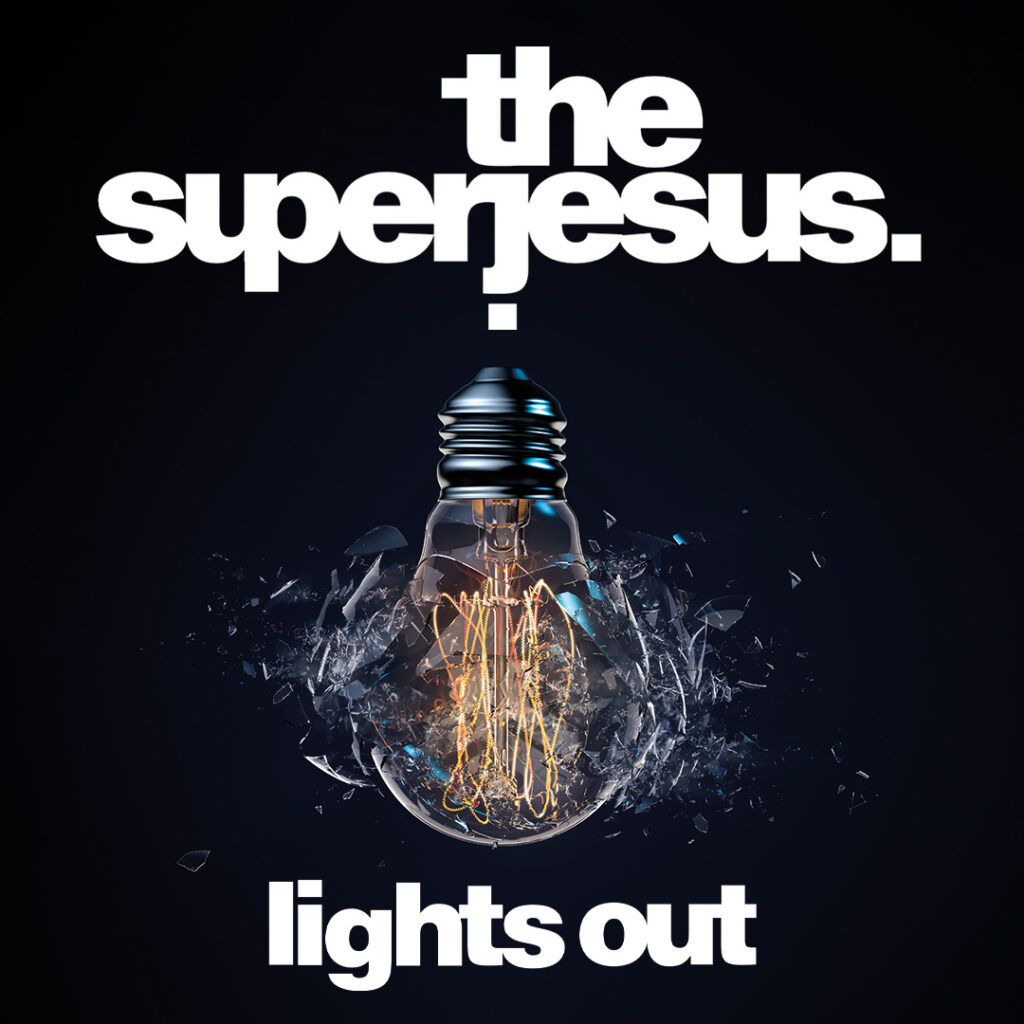 Sarah McLeod said today, "The Superjesus would like to dedicate this song to Rita Riman. Rita was a longtime fan – she was a member of the band's very first fan club in the early 90's.  A group of music lovers met through our message board called 'Static'… before My Space was invented… this group became very familiar to us and attended all our shows for the next couple of decades.
"Rita struggled with mental health issues for many years but her saving grace was always music. Sadly a couple of years ago we lost her and it sent shock waves through all of us. So many people struggle with mental health issues in silence, we need to remember to ask each other if we're ok. This song is for Rita and the fans who grew up with us."
The Superjesus kick off the Lights Out Tour 2023 on August 19 at Sydney's Oxford Arts Factory and play right across the country through until December 10, concluding at Albies Bar in Busselton, WA.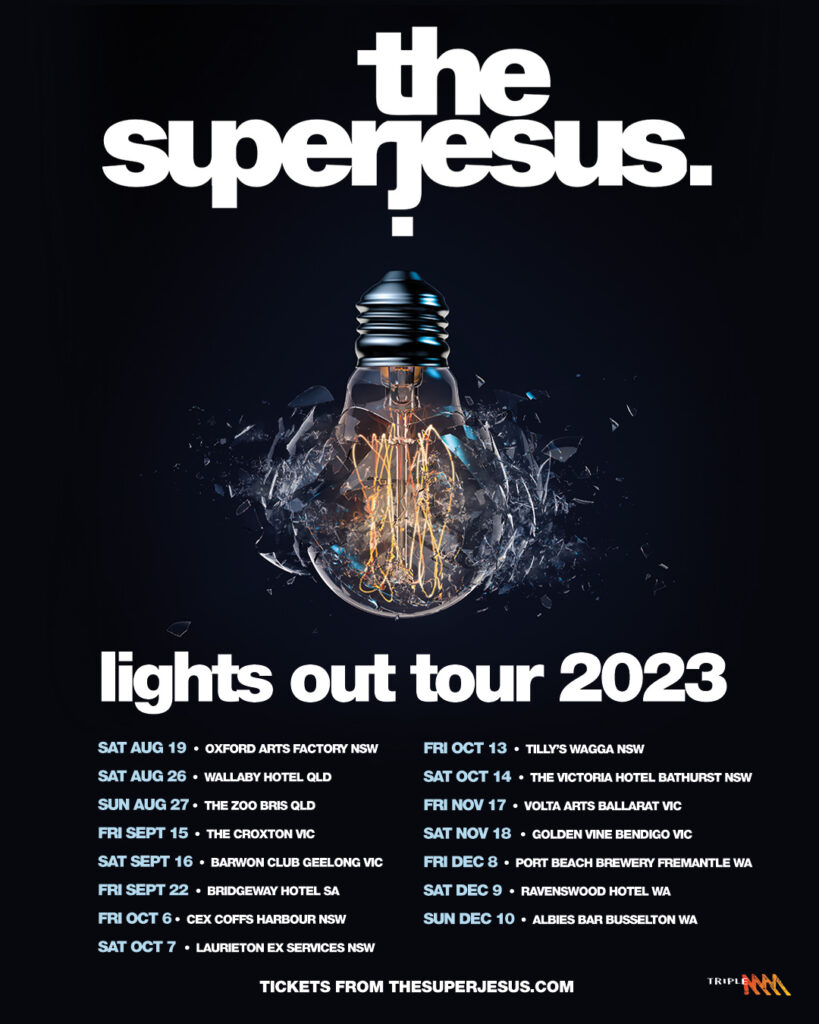 THE SUPERJESUS – LIGHTS OUT TOUR 2023
SAT 19 AUG – OXFORD ARTS FACTORY – SYDNEY, NSW
Tickets HERE
SAT 26 AUG – WALLABY HOTEL – MUDGEERABE, QLD
Tickets HERE
SUN 27 AUG – THE ZOO – BRISBANE, QLD
Tickets HERE
FRI 15 SEP – CROXTON BANDROOM – THORNBURY, VIC
Tickets HERE
SAT 16 SEP – BARWON CLUB HOTEL – GEELONG, VIC
Tickets HERE
FRI 22 SEP – BRIDGWAY HOTEL – POORAKA, SA
Tickets HERE
SAT 07 OCT – LAURIETON EX-SERVICES – LAURIETON, NSW
Tickets HERE
FRI 13 OCT – TILLY'S – WAGGA WAGGA, NSW
Tickets HERE
SAT 14 OCT – THE VICTORIA HOTEL – BATHURST, NSW
Tickets HERE
FRI 17 NOV – VOLTA – BALLARAT, VIC
Tickets HERE
SAT 18 NOV – GOLDEN VINE HOTEL – BENDIGO, VIC
Tickets HERE
FRI 06 OCT – C. EX COFFS HARBOUR – COFFS HARBOUR, NSW
Tickets HERE
FRI 08 DEC – PORT BEACH BREWERY – FREMANTLE, WA
Tickets HERE
SAT 09 DEC – RAVENSWOOD HOTEL – RAVENSWOOD, WA
Tickets HERE
SUN 10 DEC – ALBIES BAR – BUSSELTON, WA
Tickets HERE
CONNECT WITH THE SUPERJESUS HERE