As soon as I heard this tour announced, I thought this was another great double bill. Promoters and managers are getting more and more creative. These two bands complement each other very well. They've been around for a very long time; they're still releasing new music and they both  have a really wide fan base.
If you are a Skid Row fan from the 80s and you don't know much about Buckcherry who entered the music industry almost a decade later, there's some cross pollination going on here. I can't imagine if you are a Skid Row fan that you wouldn't love Buckcherry and vice versa. I love tours like this that give you two solid bands on one bill.
Buckcherry was up first, and they came out swinging! They opened with one of their biggest hits, "Lit up". And powered their way through about a 90-minute set. I ended up seeing them the second night as well when they were headlining in Walker, MN. Both performances were amazing but then again, I'm jaded Because I am a Buckcherry fan as well as Skid Row.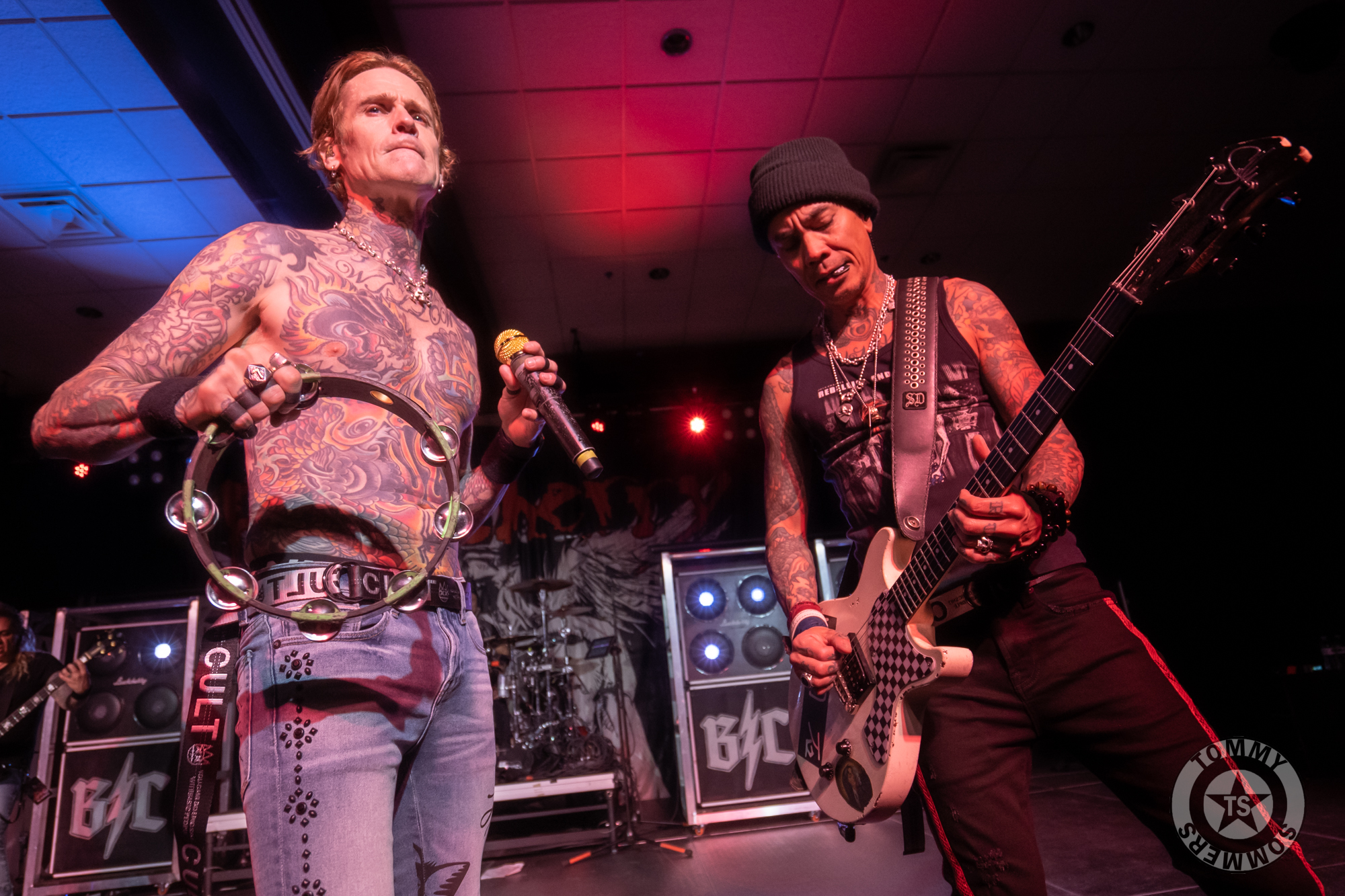 Let me tell you why I'm such a big Buckcherry fan. I think I'm going to say this whenever I review them because it's an important point to make. They are so much more than their biggest hit "Crazy Bitch". Don't get me wrong I love the song, but their catalog is so much deeper than that. They have a new album coming out on June 2nd titled Vol. 10. they are already playing songs off that record, the first single that's out now "Good Time" And they also debuted another song off the new record "Shine a Light". Call me old school but I'm one of the fans that appreciates hearing new songs as well as and pull a song or two out of their catalog, that I haven't heard them play in a while. That happened on both nights as well. They pulled out "Porno Star", "For the Movies" and "Everything". Just to name a few songs. Tickets as well as VIP meet and greets are on sale now just go to their website buckcherry.com.
Skid Row is a band I've been a fan of for a very long time. The first time I saw them was when they opened for on the New Jersey tour. The frustrating part for me with this band is how long it took them to get it right. What I mean by that is after original singer Sebastian Bach, they have been searching for a replacement for a very long time. They've had other guys in the band who've done well. But I have to say now, I think they have a winning formula by adding their latest member, Eric Gronwall. He is just what this band needs, a shot of energy from a lead singer that matches the rest of the band. The crowd loved him, He was dynamic, energetic, and brought all those songs to life.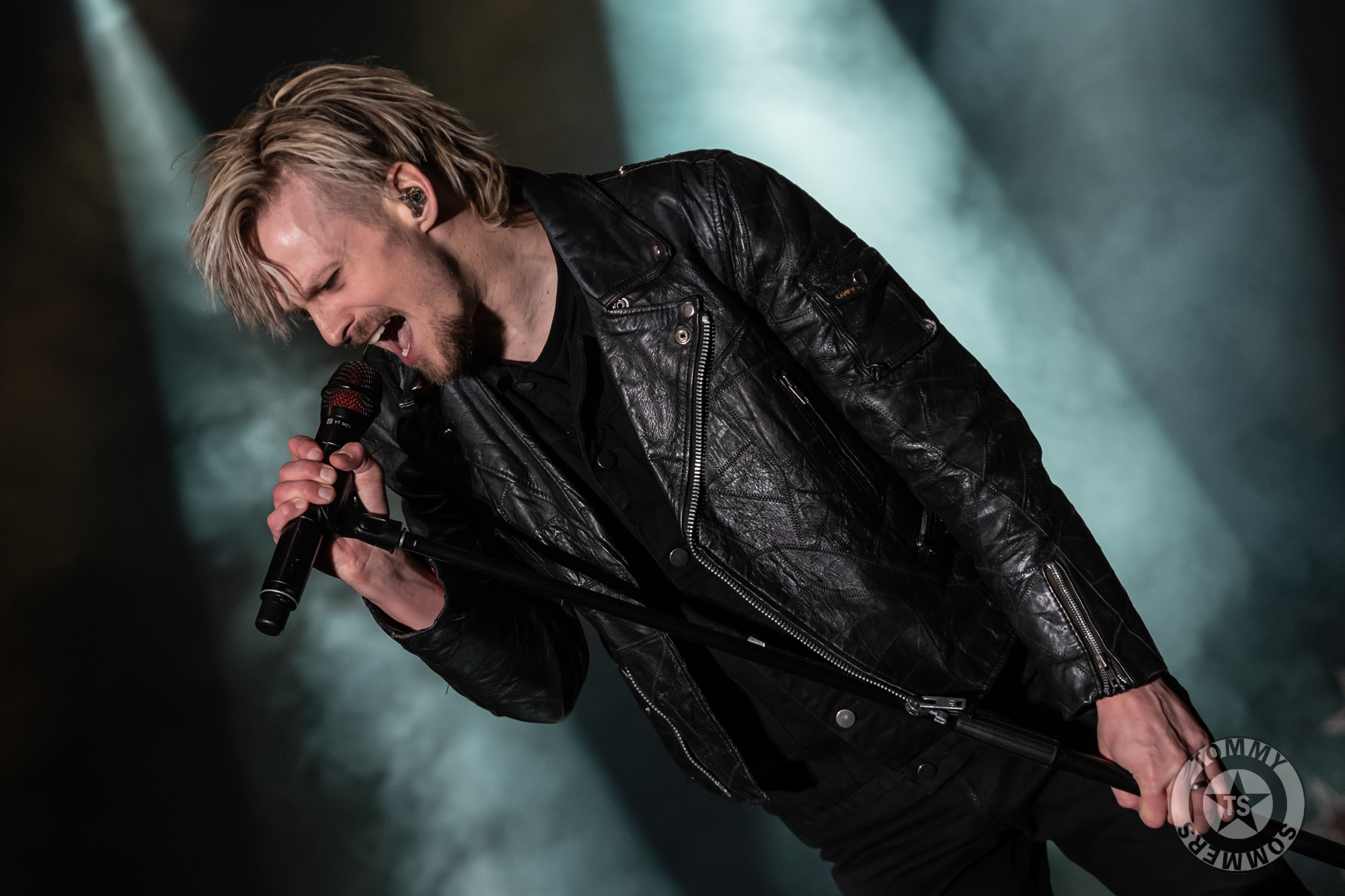 They are currently out on tour this year with Buckcherry and this will probably go on into the fall. Considering we're only in March right now, it will give you plenty of time and opportunity to go see this amazing tour. They are currently on tour promoting their new record, The Gangs All Here. They wouldn't still be here if their songs weren't strong. The new material is some of the best they've released in my opinion in a decade or more. If you're looking for a great night of fun rock'n'roll filled with fist pumping, sing a longs and a lot of energy, this is a tour you should attend.