There's a hookah brand that's been making waves in the hip hop and celebrity world: Mob Hookah. With a humble beginning in a garage and a rapid rise to success, Mob Hookah has become the go-to choice for celebrities and the new generation alike. 
Mob Hookah's journey began in 2014 in Mehdi Elamrani's garage with a unique hookah design and a $10,000 investment. Through hard work and dedication, the company has grown to become North America's premier hookah supplier, offering the biggest selection of hookahs in the market. The brand has expanded its product range to include not only traditional hookahs but also unique, eye-catching designs that stand out from the competition. This once small-time operation has transformed into a hookah empire, thanks to its commitment to quality and innovation. Today, Mob Hookah is projected to sell over $10 million this year.
Celebrity Smokescreens: A-List Love for Mob Hookah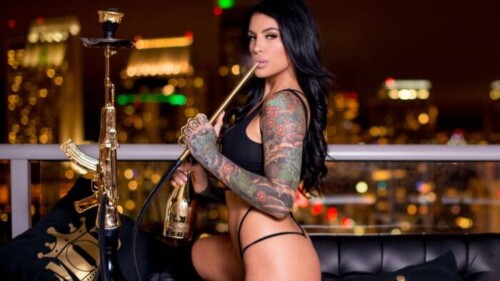 The appeal of Mob Hookah extends far beyond its impressive product range. Celebrities such as Drake, Justin Bieber, Fabolous, Migos, MGK, Big Latto, Tyga, Brody Jenner, Dan Bilzerian, Xzibit, Waka Flocka, Miguel, Shaq, and others have all used and promoted Mob Hookah organically. The brand's cutting-edge design and relatability make it an attractive choice for both high-profile stars and the new generation seeking a hookah that truly resonates with their lifestyles.
Mob Hookah's marketing strategy has played a significant role in capturing the attention of celebrities and influencers. By partnering with artists and hosting events, Mob Hookah has managed to create a strong connection between its products and the world of hip hop and entertainment. Their flagship store on Melrose Ave in Los Angeles features customized pieces from the talented artist Dalsinky and other artist collaborations, and frequently hosts celebrity appearances.
Craftsmanship and Collaboration: The Art of Mob Hookah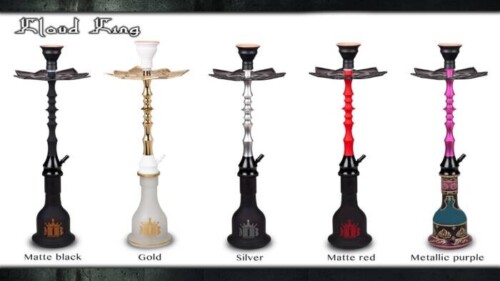 Mob Hookah's beautifully crafted hookahs are designed to be the centerpiece of any room. With a design for every personality type, such as the elegant German-designed Diamond hookah, the sleek Smookah Onyx Venus made from bone material, and the futuristic Halo, Mob Hookah ensures a luxurious smoking experience for every customer. The brand continues to work with various artists to produce one-of-a-kind hookahs, and is also planning to launch its line of tobacco soon.
Rising from the Ashes: Overcoming Adversity
Success hasn't come without its challenges for Mob Hookah. Early on, production delays led to a flood of imitations in the market, making it difficult for customers to discern which products were genuine. This setback threatened to overshadow the company's rapid growth and success.
However, Mob Hookah overcame this obstacle through effective marketing and a relentless determination to regain its position as a market leader. By focusing on raising brand awareness, educating customers about the authenticity of its products, and highlighting the quality that sets Mob Hookah apart from the competition, the company has risen above adversity and cemented its place as a dominant force in the hookah industry.
The Future of Mob Hookah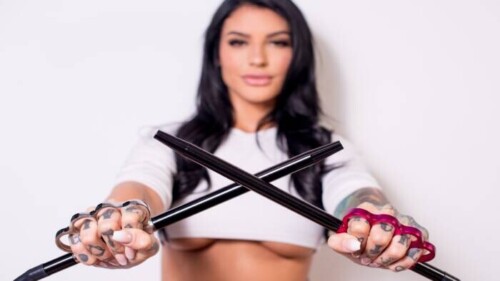 Mob Hookah is not content with resting on its laurels. As the company expands into MOB LABS, it plans to leverage its strong brand reputation to create glass and accessories. With dreams of establishing more shops in L.A. and other major cities like Miami and Dubai, Mob Hookah is also considering franchising opportunities to bring its unique designs to even more customers around the globe.
The company's founders, Mehdi and Karim Elamrani, offer valuable advice to aspiring entrepreneurs: never give up on your dreams, and focus on delivering great products for long-term success. As Mob Hookah demonstrates, it is possible to overcome challenges and achieve greatness with the right combination of determination, passion, and a commitment to excellence.
From its humble beginnings in a garage to its current status as a multi-million dollar hookah empire, Mob Hookah's story is an inspiring tale of perseverance and innovation. The brand's captivating designs, celebrity endorsements, and powerful marketing strategies have contributed to its rapid ascent in the hookah world. As Mob Hookah continues to expand its product range and global presence, there's no doubt that this trendsetting brand will remain at the forefront of the hookah industry for years to come.
© 2023, Brxton. All rights reserved.