Just over two decades ago in 2001 I was in Las Vegas and stumbled upon a show by an unknown band called The Killers, they definitely had something that night  and tonight a healthy 21 years later in Perth Australia I got to witness the show that all bands starting out must dream of in their formative years. RAC Arena was packed tonight with a crowd that bounced and danced and sang their hearts out to the music of a little old band from Las Vegas that certainly know how to put on a show.
It all started out particularly impressive too with an opening burst of lights and confetti cannons that showered the crowd as the big screen showed images of lightning. It was an electric opening to what was a seriously impressive night on a usually sleepy Tuesday in Perth. That opening song 'My Own Soul's Warning' set the mood for a night that featured a band in insanely good form with visuals that were more than just glitter, as times they were seriously artistic.
With a front man like Brandon Flowers you maybe don't need all of that, he has a presence that can fill a room of any size and such a distinctive vocal that it can only be him, and with a band and backing singers just as impassioned the visuals were just the icing on a rather impressive cake. After that explosion the piano opening to Sam's Town's 'Enterlude' and the perfect Pop Rock of 'When You Were Young' from the same record keep the momentum going and the visuals frame everything beautifully with bars of white vertical lights and a stage framed by spots.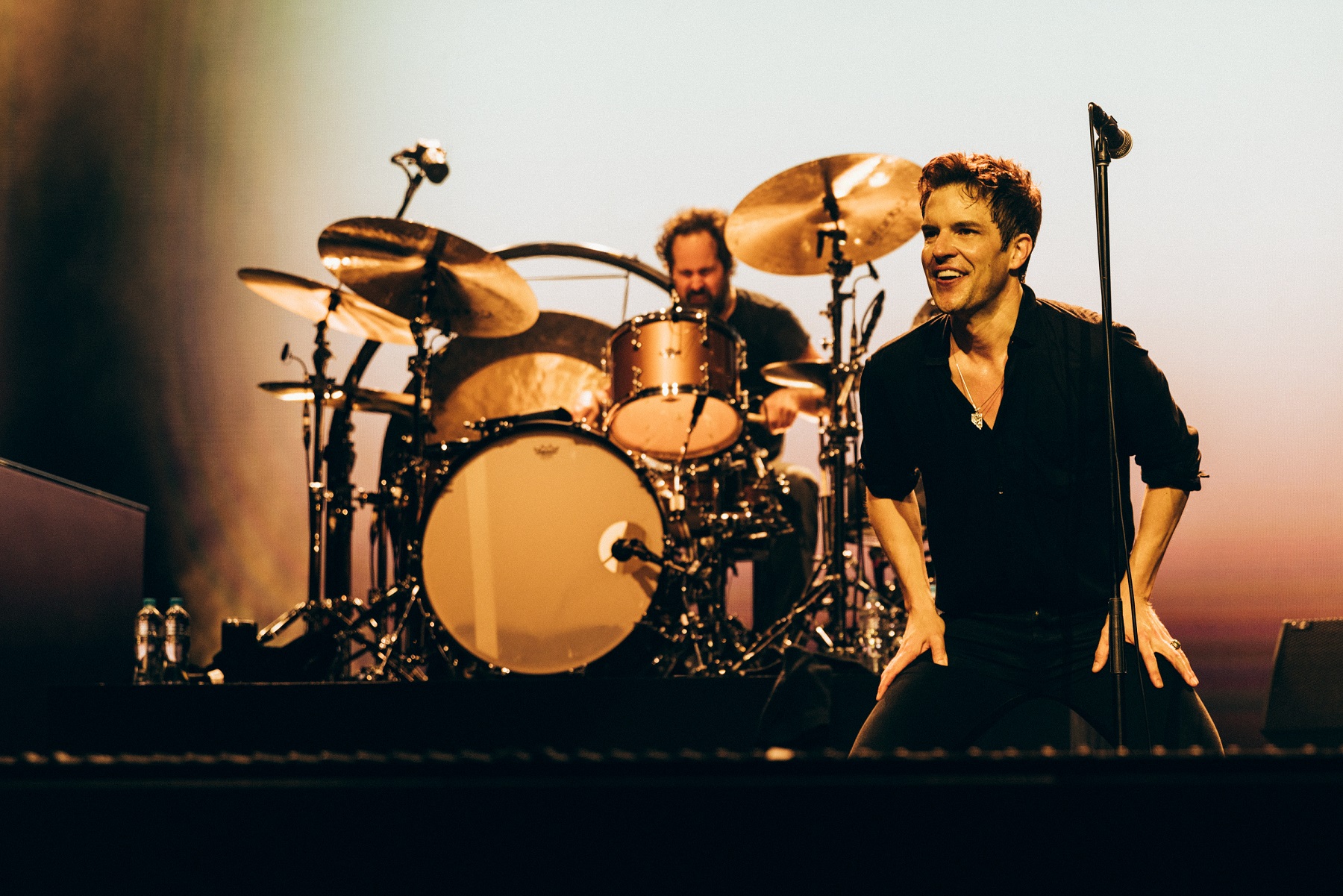 Flowers certainly has the traits of the entertainers of his home town, part Vegas showman, part snake oil salesman and part preacher, he's 100% Rock Star  and tonight with relatively few words he controls the crowd from his keyboards hidden behind a glowing infinity symbol; and when he asks early on if he can get an 'amen' there's a huge response from tonight's congregation.
'Jenny Was a Friend of Mine' feeds back a huge refrain from the crowd to the stage, and 'Shot At the Night' takes the energy down beautifully invoking vocal snatches of Steve Winwood-like vocals as the stage is lit red. Pressure Machine's 'Cody' that follows is a wonderful story and juxtaposed wonderfully next to  'Human' with its flashy visuals and wonderful Pop drive which sees everyone on the floor dance, just shows the wonderful diversity of the band.
The crowd reaction to 'Somebody Told Me' is just wild and anyone not moved by it isn't in this building. It's a huge song for the audience and one that could easily be an encore and if the party hadn't already started the confetti cannons are fired up again to shower the crowd a second time.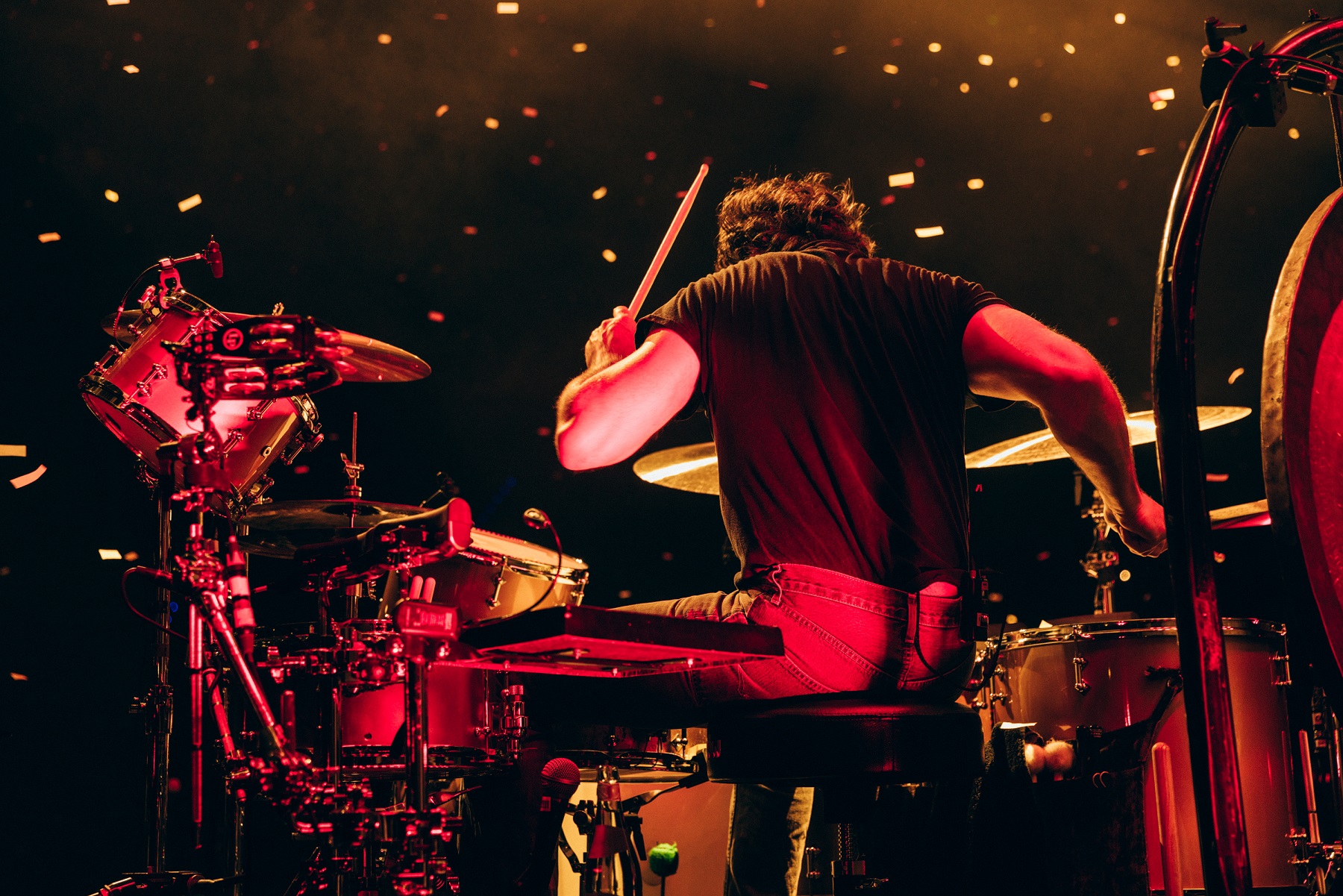 The rest of the set is just as consummate and charts the ever evolving music of the band from the soulful 'Fire in Bone' to time tested classics like 'For Reasons Unknown' or the desert scenes that are the backdrop for the expansive 'A Dustland Fairytale' and the visuals of old Vegas that sit behind 'Dying Breed'. And without catching a breath, it seems, we're left with the roof raising 'All These Things' which raises the energy in the house further still.
Perth is treated to three encores with 'Spaceman' leading the charge before a wonderful version of 'Run With Cover'. The anticipation for show closer 'Mr. Brightside' is of course written across everyone's faces and it delivers the most perfect close to a truly great Rock show. It's may have been four long years since The Kilers were last Downunder and you get the feeling that everyone here tonight has been eagerly waiting for this one, but tonight it's like they never left. Truly memorable like a great Rock show should be and more.
If you're in Melbourne or Sydney, get ready – the big one is coming your way!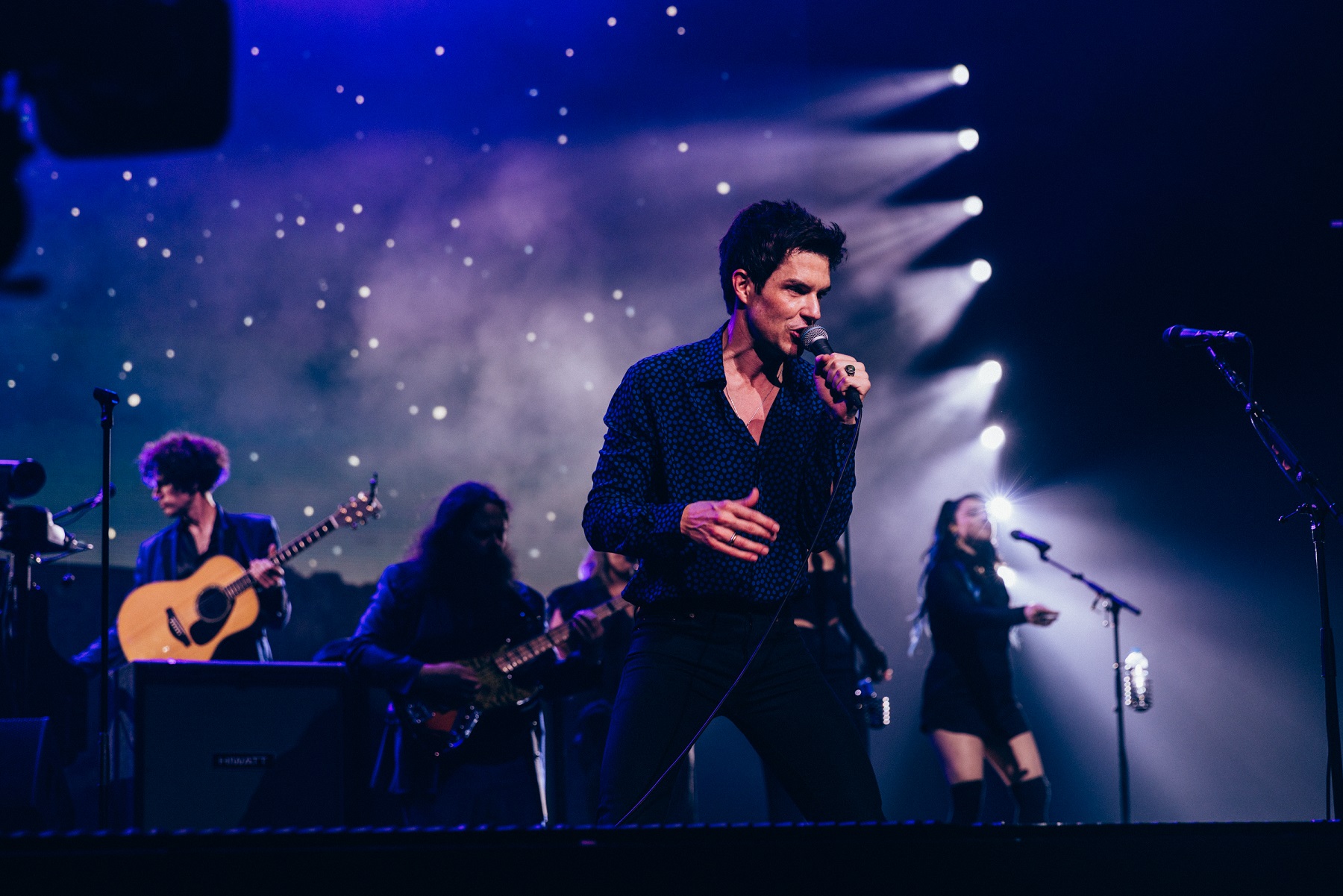 Photo Credit – Chris Phelps | @chrisphelps