Let's start by saying that Tuesday night's need to be more like this! A contender for 'Gig of the Year', a huge crowd supporting live music and a high quality international artist playing what many would describe as an intimate venue!
Samantha Fish tore the roof off Freo.Social on Tuesday night, showcasing her exceptional song writing talents and guitar skills to leave the Fremantle blues rock faithful speechless.  Fish's debut Australian Tour has been receiving unbridled praise and judging by tonight's performance, you can see why.
Opening the night, support act Delilah Rose from WA's Wheatbelt did well in warming up a fantastic Tuesday night crowd. With a mix of Blues and Country, a nice shot of wit and charm and without her band, she engages the audience just like a great support should. Musically it fits and songs like 'Take the Wheel' have a lot of promise. Delilah was accompanied on stage by Steve Hensby.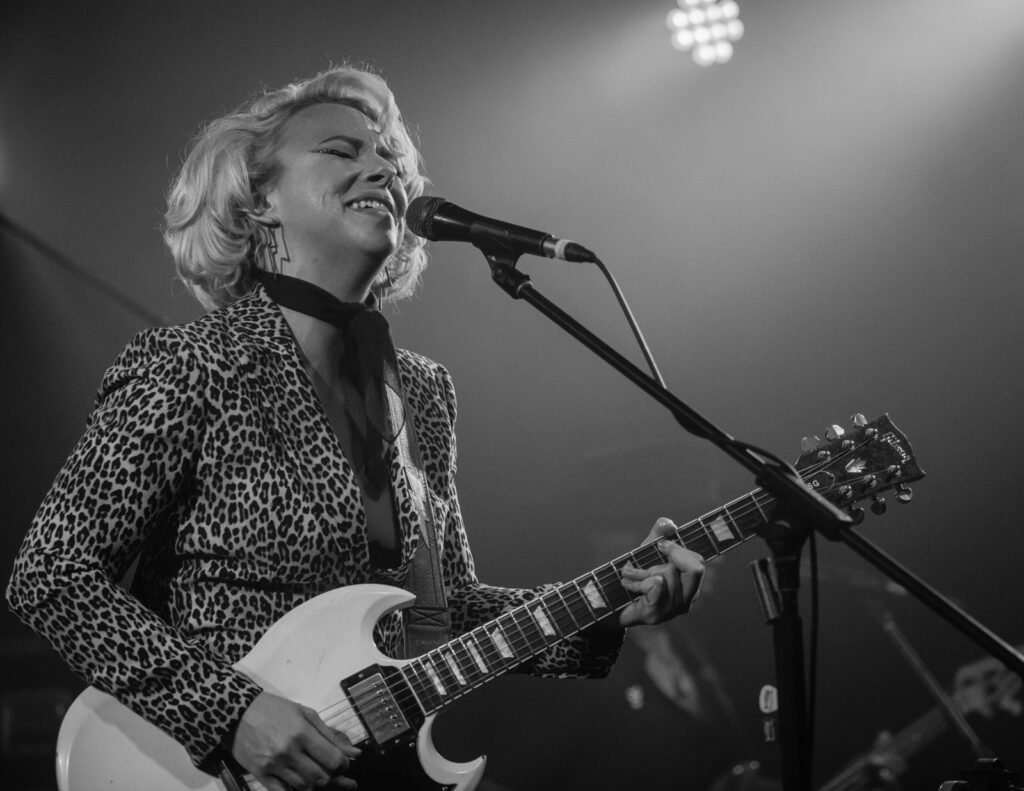 With the expectant crowd recharged and settled the band sauntered on to the stage followed by Samantha sporting a leopard print suit and box guitar before launching into 'Bulletproof'. Without even acknowledging the crowd, the band blitzed into the second of the night, 'Better Be Lonely', the first of five from her latest album, the 2021 release 'Faster'. Yet again we weren't allowed to draw breath as Fish tore straight into 'Twisted Ambition' before finally addressing the crowd. "Hello Perth slash Fremantle", said Fish with a giggle. "I can see you guys are gonna be fun."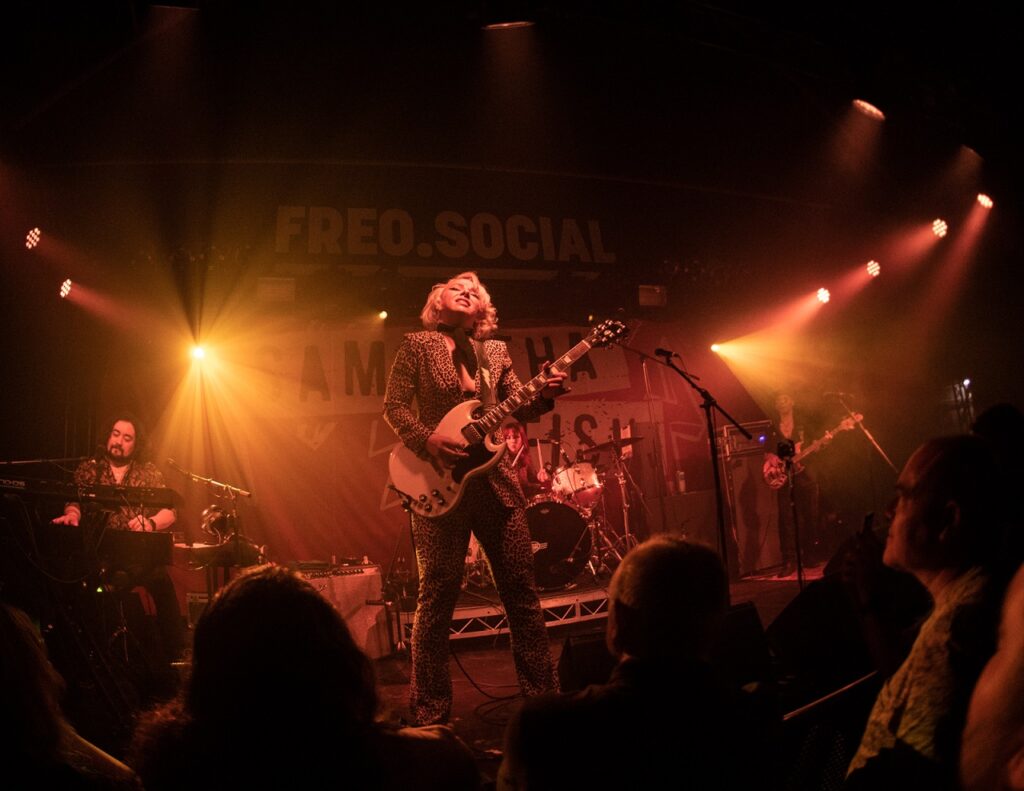 The gauntlet was laid down! If you enjoy Samantha Fish's recordings then seeing her live is an experience not to be missed. Spellbinding & charismatic, she naturally engages all the while impressing with her incredible guitarwork. Throughout the night we were treated to songs from her back catalogue with Chills & Fever's 'Hello Stranger' & 'Somebody's Always Trying' bookending tracks from 'Belle of the West' and 'Wild Heart'. Audience participation was requested and gratefully accepted by eclectic audience, many standing memorised by Fish's performance.
A brief interlude saw Fish's fellow musicians leave the stage as she treated us to a couple of solo acoustic numbers, including a Gladys Knight composition. A heckle from the crowd before she started was greeted by Samantha joyously stating, "You know if your gonna do that, then I'm just going to have to play louder!" But she didn't need to as Freo.Social held their breath out of respect & awe.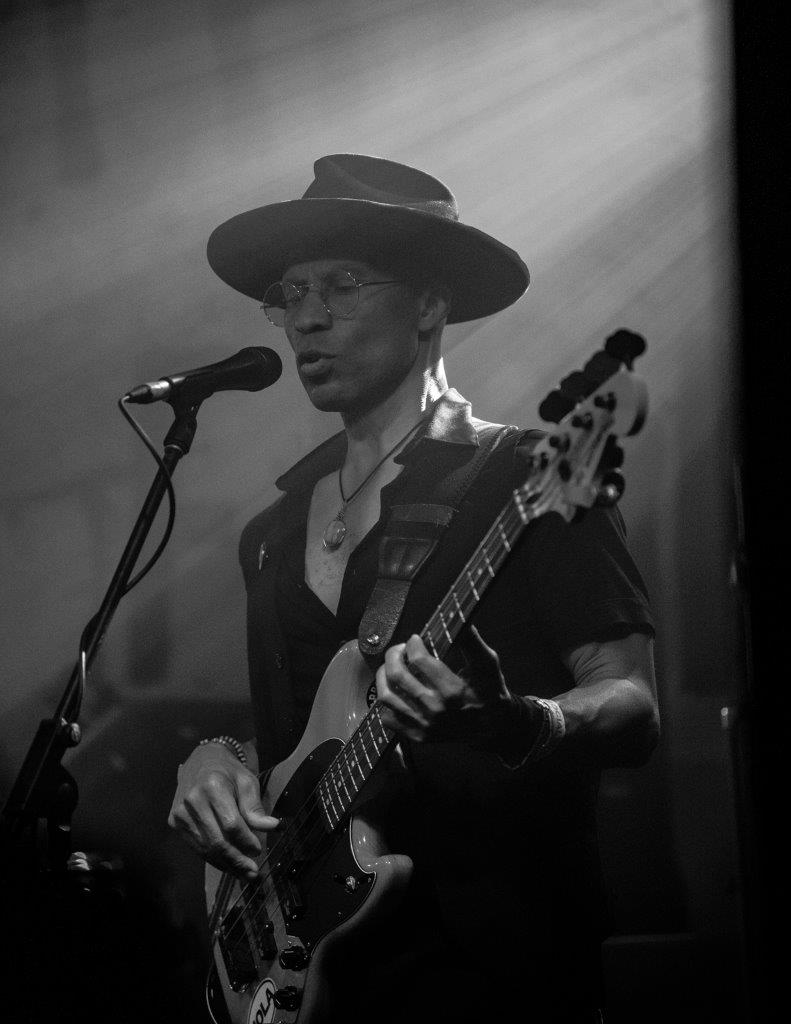 The band returned where they left off, kicking on with the superb 'Loud', showing exactly why she has them up there with her each night on this tour. Sarah Tomek (drums), Matt Wade (keys) and bassist Ron Johnson laid such a solid base for Fish to play and perform. My favourite of the night was the high-octane rocker 'So-Called Lover' which topped the night for me. 'Dream Girl' and 'Black Wind Howlin' closed the fifteen song-set, before we were treated to one final encore,with Fish and her musical cohorts leaving to a rapturous and rousing applause.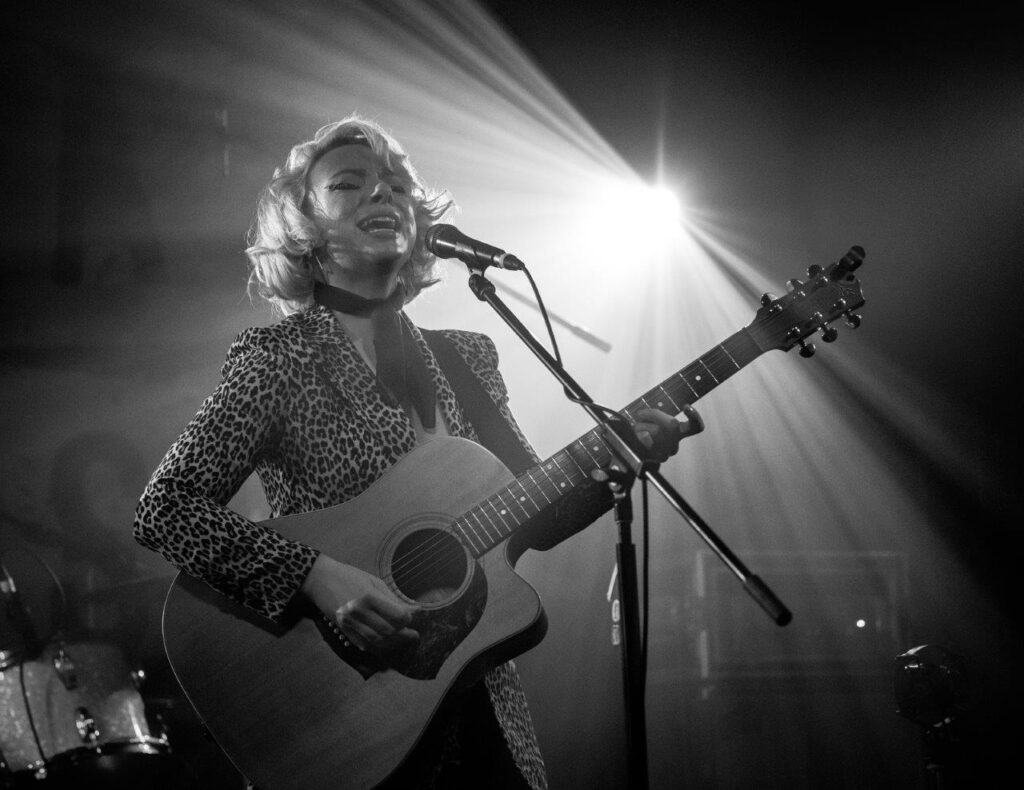 If you get a chance to catch Samantha Fish and her wonderful band before the tour ends then please make sure you do. They make tracks to Melbourne & Adelaide before returning to the US but judging by the reviews and crowds that have supported these shows, it won't be long before we see her back again.
Thanks to Gerrard Allman Events and Annie Johnsson Publicity
Photos by Shotweiler Photography