Review by Sharon Burgess
Full disclosure, I'm a big Noiseworks fan.  I didn't have the good fortune to experience the original band live, but Noiseworks contributed to the soundtrack of my life via albums played on repeat on my double deck tape recorder that my mum bought me for Christmas.  Touch and Love Versus Money, the albums I know inside out.  Did I ever think I'd be standing at a pub watching these guys play decades later? No, but I'm so happy it happened.
Growing up, I often hit the local pub scene to watch my favourite Aussie bands.  Now, we have the luxury of watching shows in venues like stadiums and theatres.  We can go to a festival at a winery or a beach front, but for me personally, nothing beats standing amongst like-minded music enthusiasts at a pub made for solid, authentic rock.  When this gig was advertised and I just happened to be in sunny Melbourne, it was a no-brainer.  Finally, I'd get to see Noiseworks live, in a pub, just the way I like it.  And thanks to the Rockpit, I was able to photograph it too.  One lucky lady.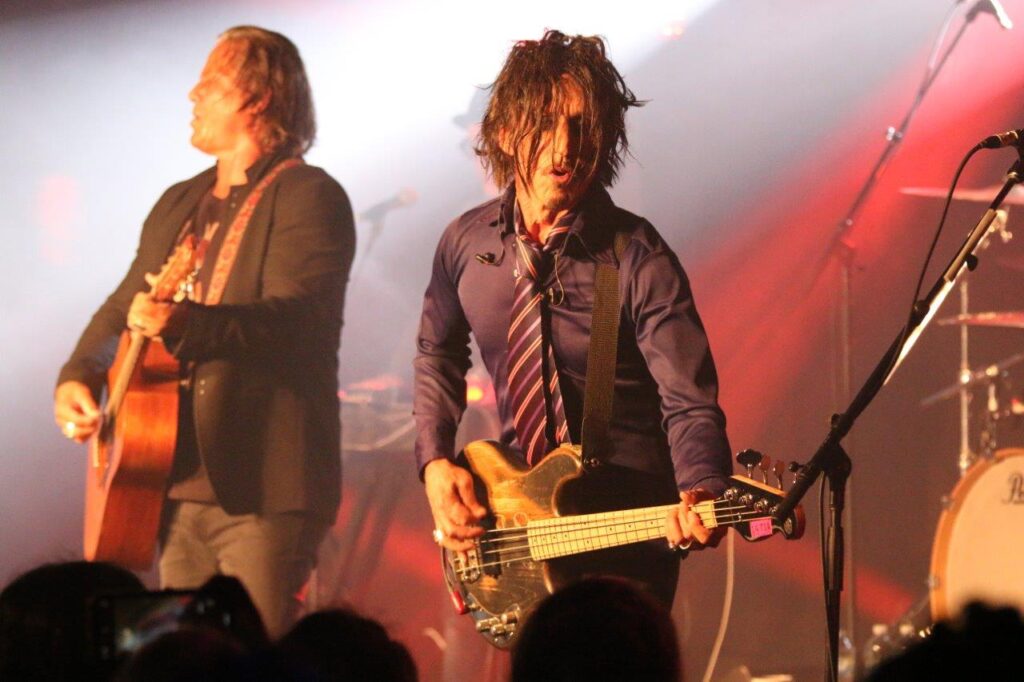 The mosh pit was shoulder to shoulder long before Noiseworks were due to perform.  Punters jostling for best vantage points, standing on couches and holding space on stair ways.  The crowd limbering up at the bar before getting into the full swing of the evening.  Undoubtedly, anticipation was high. Warm up music invited punters to sing along with Chrissy Amphlett, The Angels and most notably, Rain by Dragon.  The energy was building, and everyone was ready to go.
Obviously, the set list was going to be all killer, no filler. If anything, I wondered which of my favourite songs they would omit. With their aptly named latest release, Evolution in the public domain, there were some stand-out songs I was hoping to hear.  The lights came up and the band entered the stage ripping into Stand Up.  Box ticked and we were off!  Stevens' voice, as always, in fine form with the band following suite.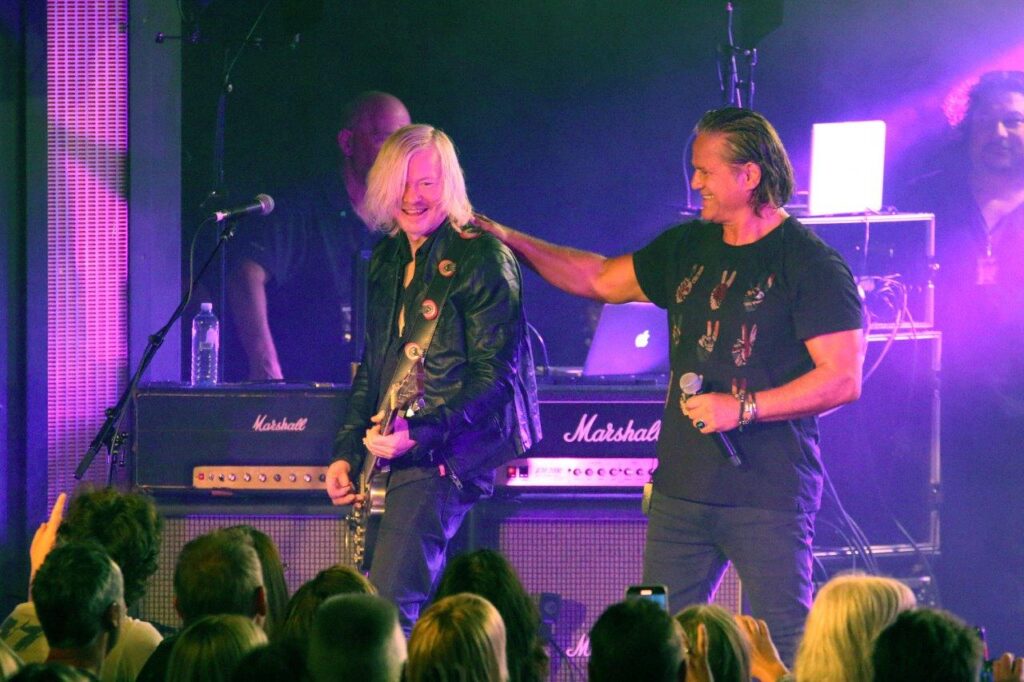 Voice of Reason and Simple Man enticed more revelry from punters as they enthusiastically sang along with Stevens. A slight pause in the music and the first note from Touch permeated around the room. The crowd cheered and responded with the kind of love the song refers to. A signature Noiseworks song which incited passion and all the feels you would expect.
Another classic, Burning Feeling was well received.  Stevens attacking the vocals with power and precision, hitting every note and then some.  Punters shaking their heads while taking in just how good his voice is.  Is this guy even human? This song is best experienced live. It's fair to say this was the best rendition I've heard.  Is it because the band's back together?  Yes, in part. They possess the qualities you only get by fulfilling a certain magical formula which is often near impossible to accomplish.  The right people in the right place at the right time – Noiseworks.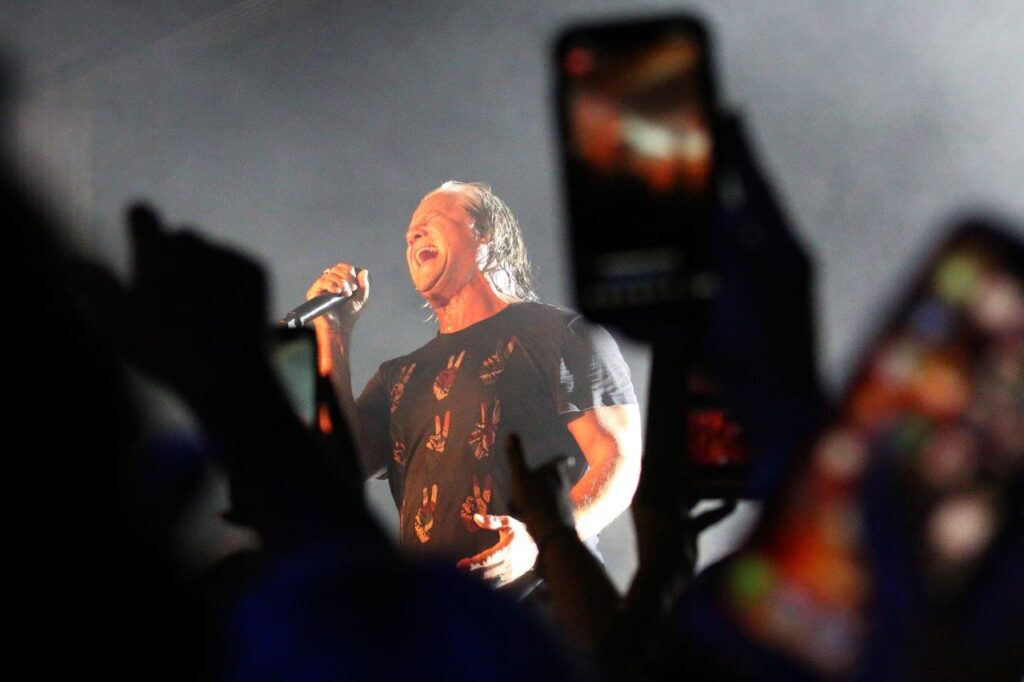 Stevens took a moment to acknowledge the passing of lead guitarist and brother, Stuart 'Chet' Fraser sharing that he was all about 'love', as indeed is Noiseworks.  It's taken 30 years to release their latest album Evolution, and the band wanted to honour Chet's contribution.  He was excited about the album and what they'd been able to achieve. Judging by the love in the room, we were all grateful that the band got together again after so long apart.  The conversation provided a beautiful segue into Heart and Soul.
Tighter than ever, the guys stepped it up 5 notches and delivered Freedom and Love Somebody to the ever-appreciative crowd.  Sunshine, Miles and Miles, and Amerika were all fantastic and kept the momentum of the evening flowing nicely.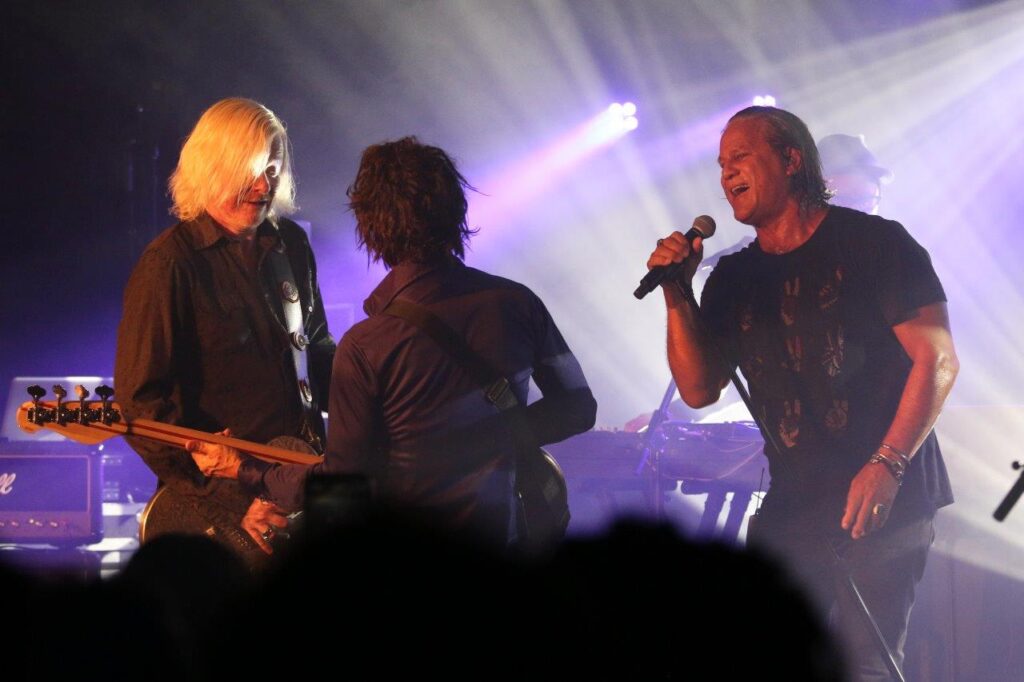 No lies was delivered with ferocity and Hot Chilli Woman had punters wondering how the night could get any better.  Enter a mind blowing, face melting cover of Led Zeppelin's Rock'n'roll to push everyone over the edge.  Job done and the band break to suck in some much-needed air.
Chants from a headstrong crowd expecting an encore and nothing less saw the band back onstage for final delivery. In My Youth felt like a familiar, family sing-along while Stevens needed a run up to hit the elusive high note in the song.  Not that anyone was worried, he'd done it before, and he had more than proven himself throughout the evening. A complete force.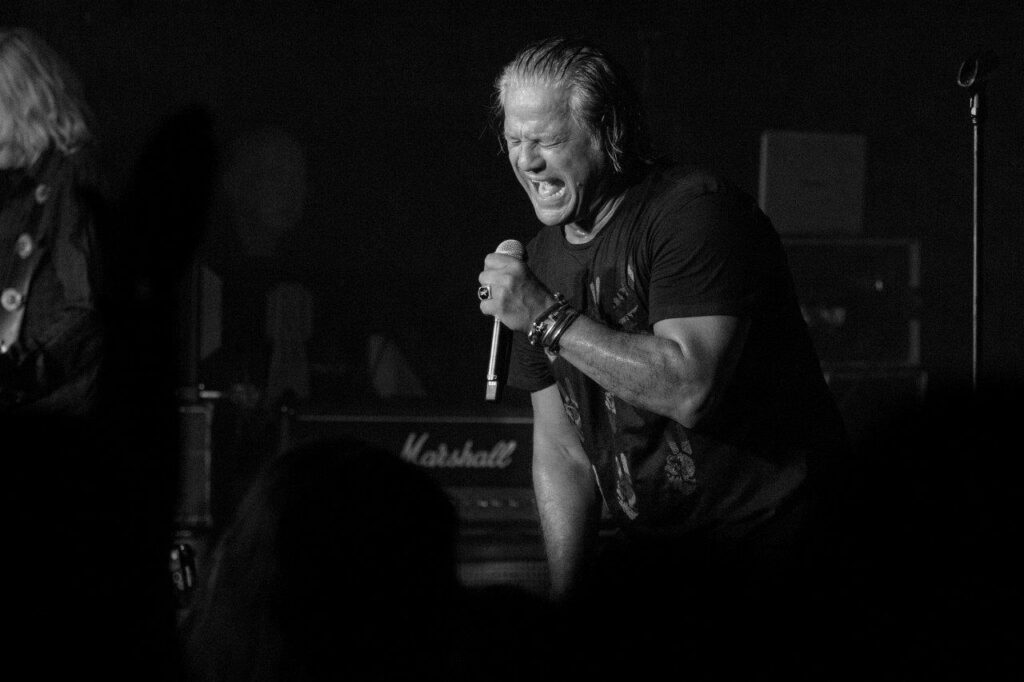 Final song for the night, Take Me Back saw the crowd singing at the top of their lungs with as much enthusiasm and soul as the song demands.  A fitting way to top off an amazing night and indeed to celebrate the achievements the band has accomplished thus far.  Surely with such success and sold-out gigs, we can see more from them in the future.  I hope so. Last night the guys gave every ounce of energy while the crowd added their own, and a whirlwind of love swirled around the room in classic Noiseworks style. It was everything I had hoped for.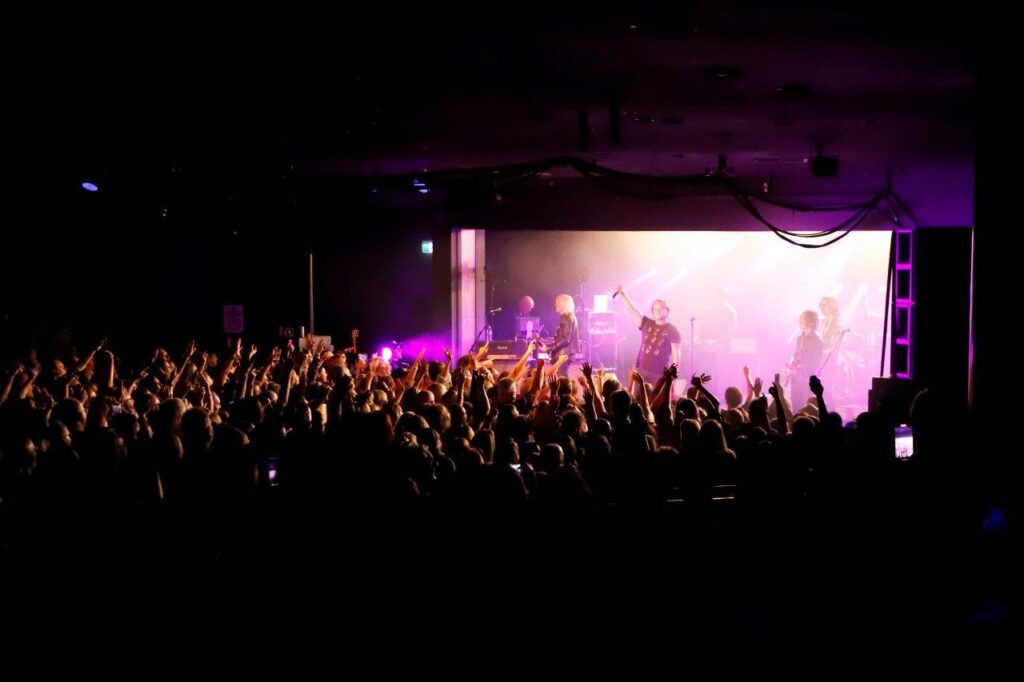 Photos by Sharon Burgess Photography
GALLERY