The Waterloo Bar is a very special place indeed, it's like Blackpool's Whisky a GoGo. Everybody who is anyone wants to play there, if you are selling out the Waterloo Bar you know you doing great. Well, tonight the band of the moment Kira Mac have that honour and they are certainly causing a storm around the UK. This is their second night of the Downfall 2023 tour and tickets are selling out fast.
Kira Mac hit the stage with the appropriate titled, Hit Me Again and boy does it feel like it. Kira Mac are rev'd up and raring to go. Next up is the new single which is getting a lot of airplay. This song is epic, "Hell Fire and Fury like a Woman Scorned", Rhiannon screams and you believe her, before moving quickly into Hell Fire and Holy Water from their excellent debut album 'Chaos is Calling'.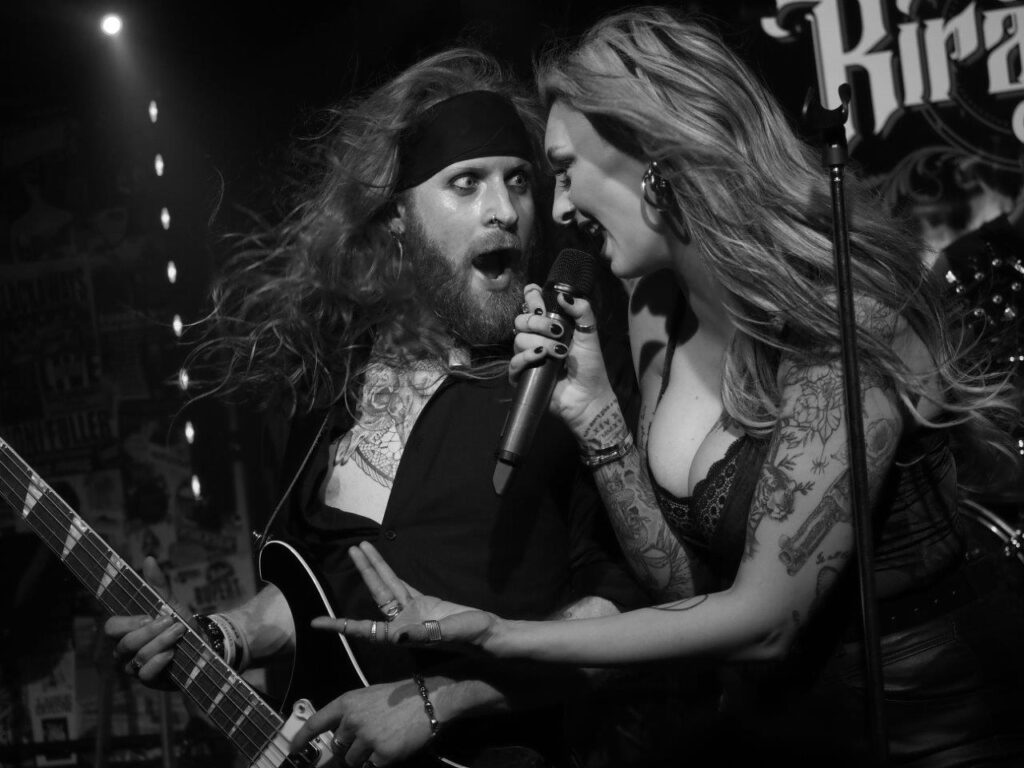 Indeed we are treated to nine out of the ten tracks on the album and they all sound bigger and badder live. Farewell is the first of the new songs, it's strong, very heavy and dark and I love it. Play the Game is another new one and is about the music business. Rhiannon states it was only written a couple of weeks ago and says it's her favourite off the next album and possibly the title of the album! Another new one No Way Out is a girl power song and another one of Rhiannon's favourites. I can't disagree, it's got that Kira Mac vibe with lots attitude and epic riffs. Big and powerful and just right for those bigger stages that are coming.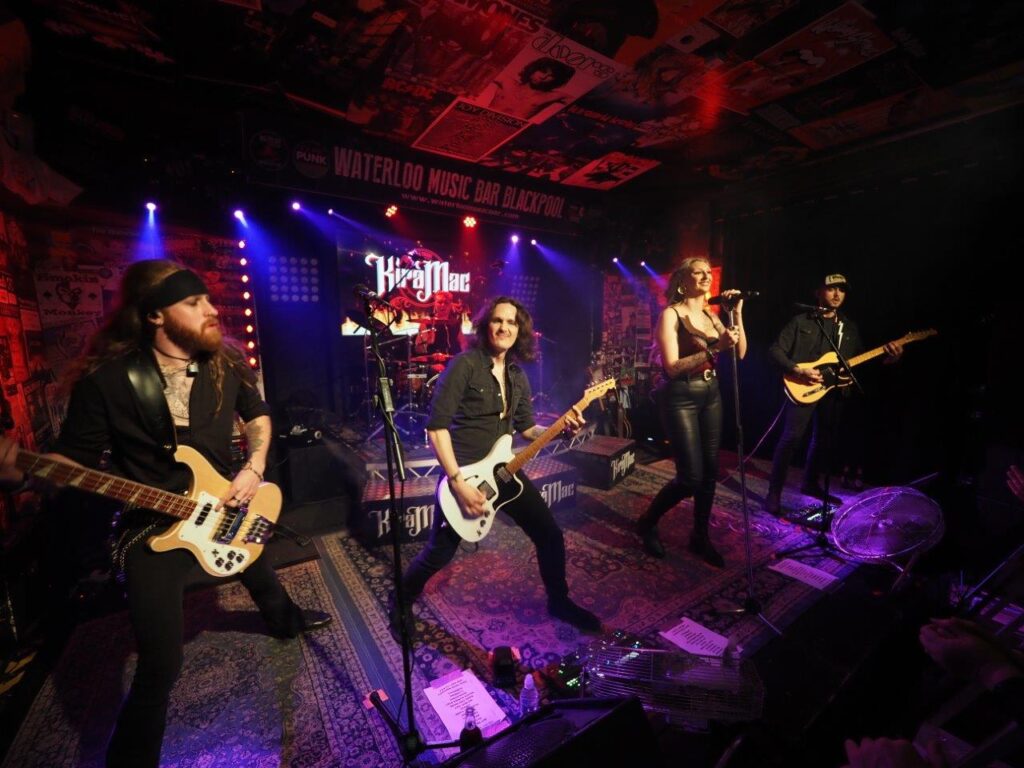 As Rhiannon explains Climbing is another new song which is about how rough this game is, the playing is great but all the admin that goes with it isn't, but as the songs says "you want me to fold, but I will keep on climbing".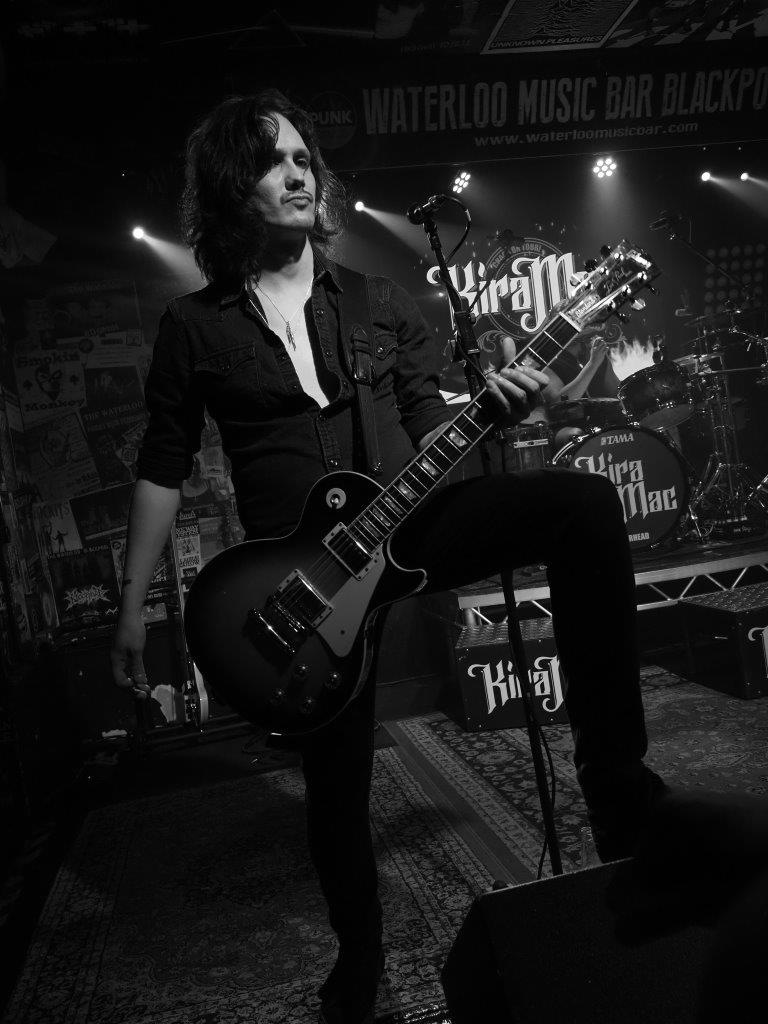 Closing the set on this Thursday night is Downfall which is appropriate as this is the Downfall tour and as the song says if you have to die of something then it might as well be a good time and Kira Mac certainly did deliver a good time tonight. The Waterloo crowd demand more and Kira Mac duly oblige with a new song Save your Whisky before finishing the night with One Way Ticket.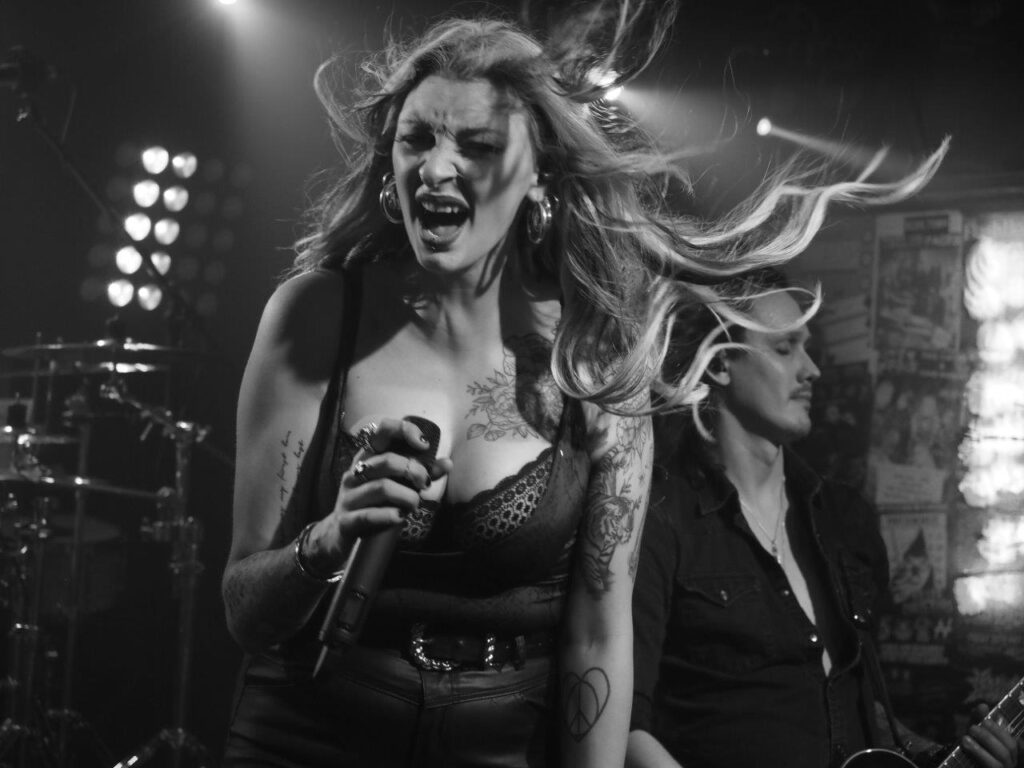 Kira Mac are a class act and the next album, if tonight's preview is anything to go by, will be even better than their first. What a voice what a character. Rhiannon commands the stage with the presence of a rock great, but then chats between songs like she is your best mate. A rare quality indeed. Kira Mac are not just about their singer Rhiannon Hill, but the whole of the band are a class act and together they are killing it night after night. Miss them at this stage in their career and you will regret it. Kira Mac will be headlining festivals soon you have been warned.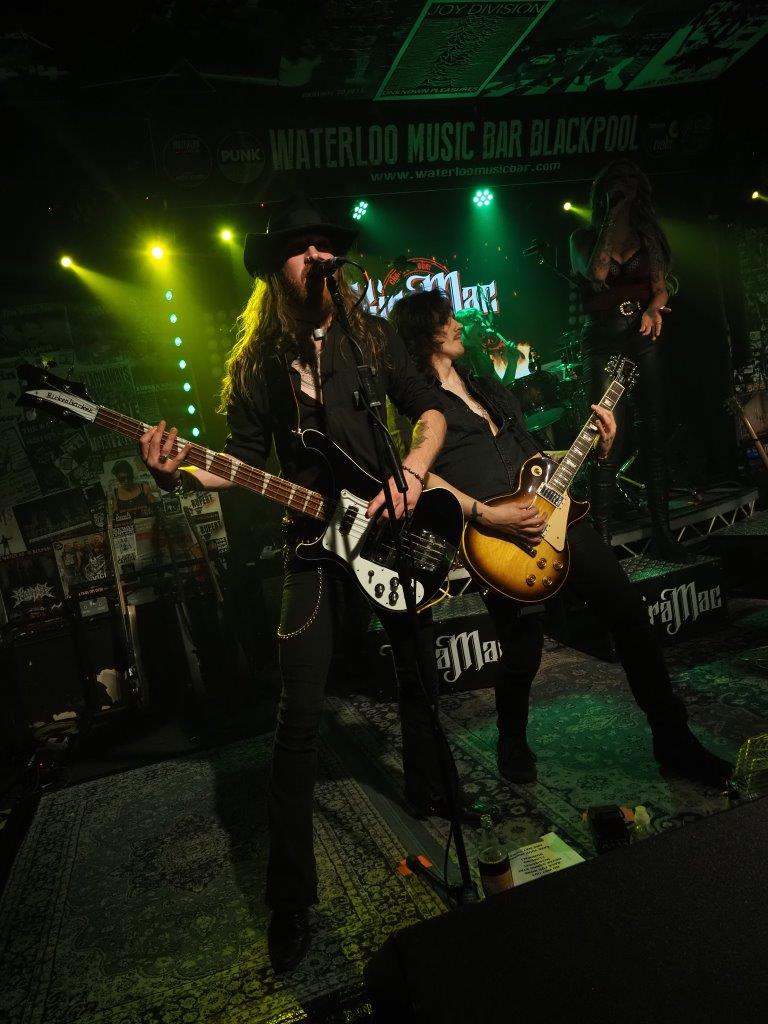 Set List: Hit Me Again, Scorned, Hellfire & Holy Water, Farewell, Dead Man Walking, Play The Game, Chaos Is Calling, No Way Out, Back for More, Never Going To Stay, Mississippi Swingin, Climbing, Downfall
Encore: Save Your Whiskey, One Way Ticket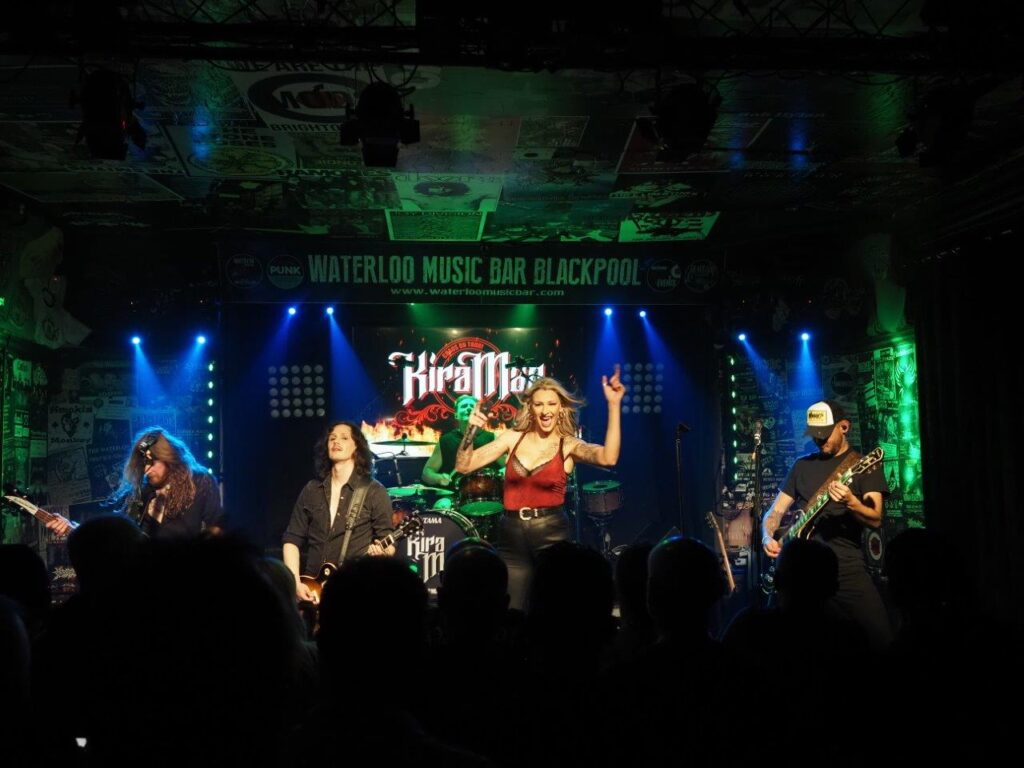 Thanks to Central Press PR for the access.