Perth is blessed with some wonderful live venues and I can safely say The Carine Tavern's band room sits prominently on that list. Nice size, great vantage points and clear sound made for the perfect combination for the visit of Kingswood as they near three quarters of the way round their enormous country wide tour of well over one hundred shows.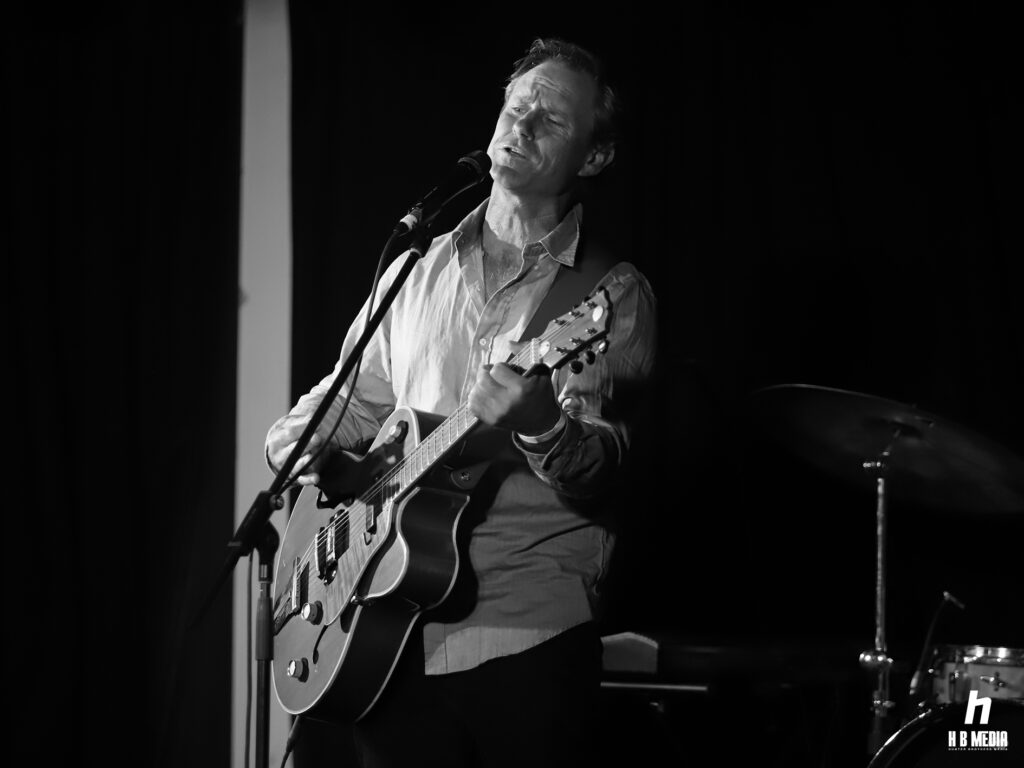 Opening the night was the raw and stripped back tunes from Brooke Kelly. One man with just a guitar to hide behind can be a daunting task but as the generous crowd were soon to realise Brooke entertained with his warm vocals and story like approach to his songs. A great start.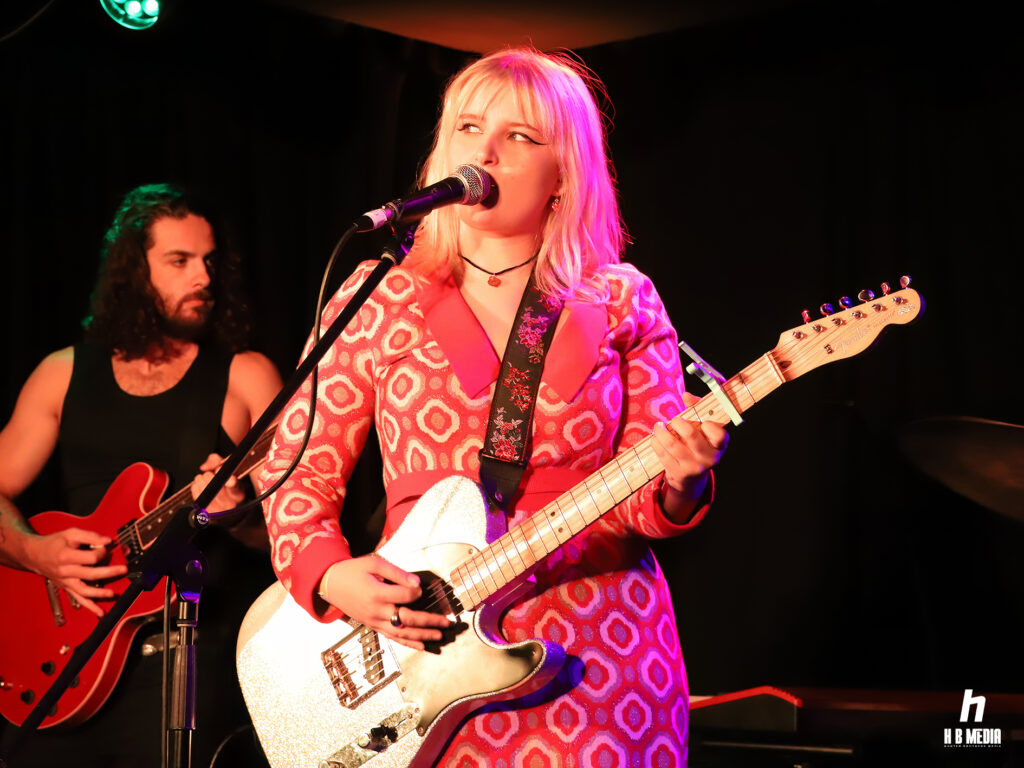 Siobhan Cotchin has been setting her musical stall out for a while now and has been an artist who has alluded me on the live scene. Not tonight! With my expectations high from reading previous reviews I tentatively prepared myself as she entered stage left with her band. It didn't take long to see what all the fuss was about as Cotchin left me coming away wanting to see more – fun, charismatic and a set laced with damn fine songs!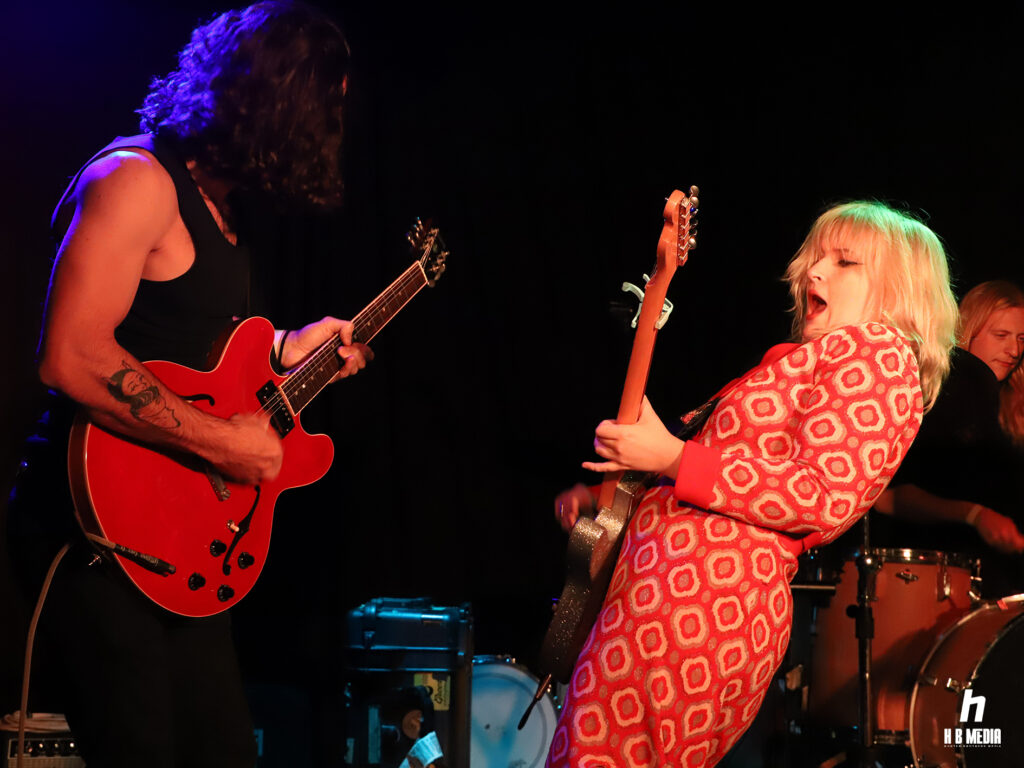 Her alt-rock sound with a fair dousing of country hits the spot and backed by a band comprising of three of the four members of Ezra Tide. Songs like 'Fill My Cup', 'Do You Know What I Mean?' and new single 'If God is a Man' show why she is a regular in the WAM nominations and I can only see more national, and international success for this wonderful talented songwriter. Outstanding!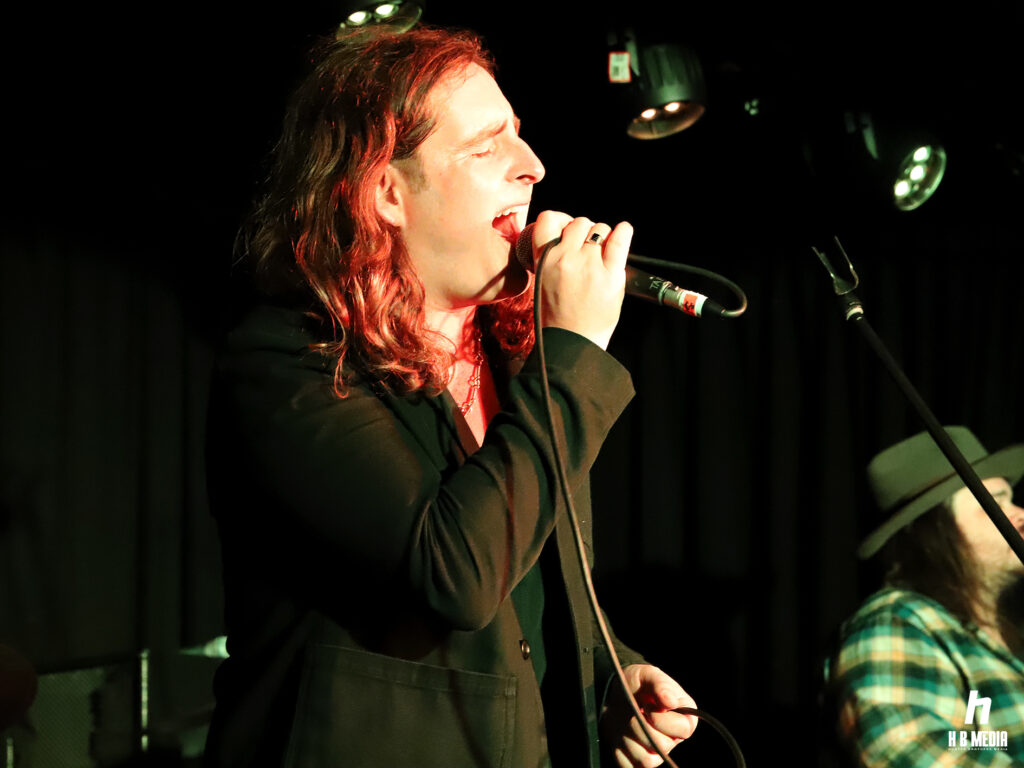 The Rockpit has had Kingswood in their radar sights for this tour ever since their new album 'Home' hit our inbox so I was looking forward to see how these songs transferred to be played live. I need not have worried as the band hit the stage to a near full house, even more impressive with the fact it was a Sunday night. This is a group of guys who know how to entertain, with the instant chemistry there for all to see. Their connection with everyone in the room was evident even before their set, as they mingled and conversed with fans and friends in the room during the support artists sets.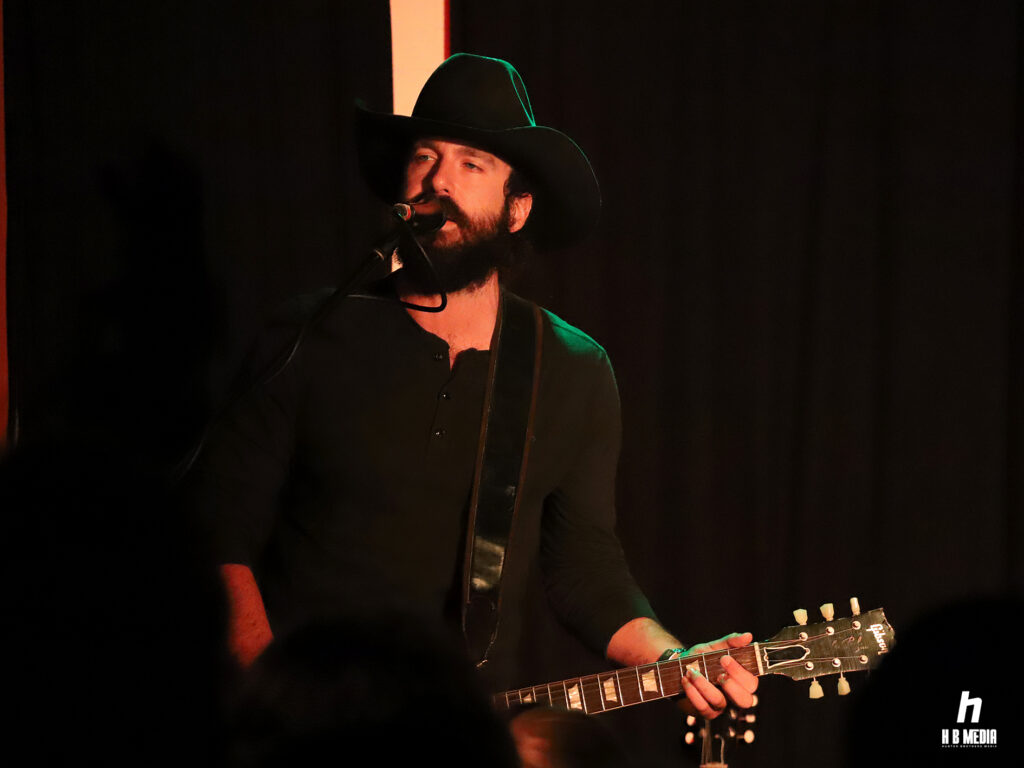 It's always great to see a band who will not be pigeon-holed by genres and that is exactly what Kingswood make sure they do. New album 'Home' draws in country rock elements ensuring that there was plenty to move and bounce around to and the time the band had already spent together on the road (over seventy shows so far) meant that musically they are tight as can be.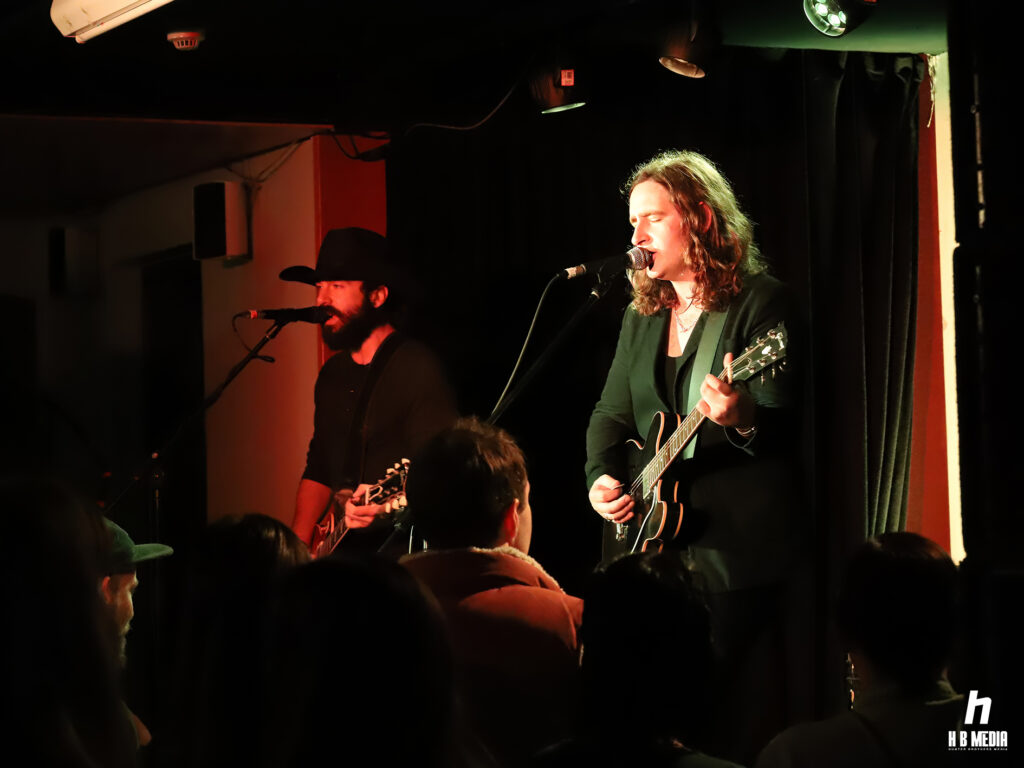 Alex Laska & Fergus Linacre's alternating lead vocal roles give the songs multiple identities, creating a wonderful addition to the diverse sounds the band create. There's time for fun too as Alex realised the deep tones from his guitar during one of the closing sections of a song made his glass of Guinness vibrate enough to almost fall off his amp… and three attempts to finish the song later (purposely), and to many cheers, he achieved the near impossible as Guinness covered the floor! Sheer entertainment! Songs like latest single 'Why Should I Let You Go (Burning Holes)' are immediate crowd pleasers too with fabulous audience participation and also a fine example of the harmonies that these talented guys can achieve. I was swept along not just as a reviewer but as a fan and I can't wait for Kingswood to head back to WA for another round of musical pleasures.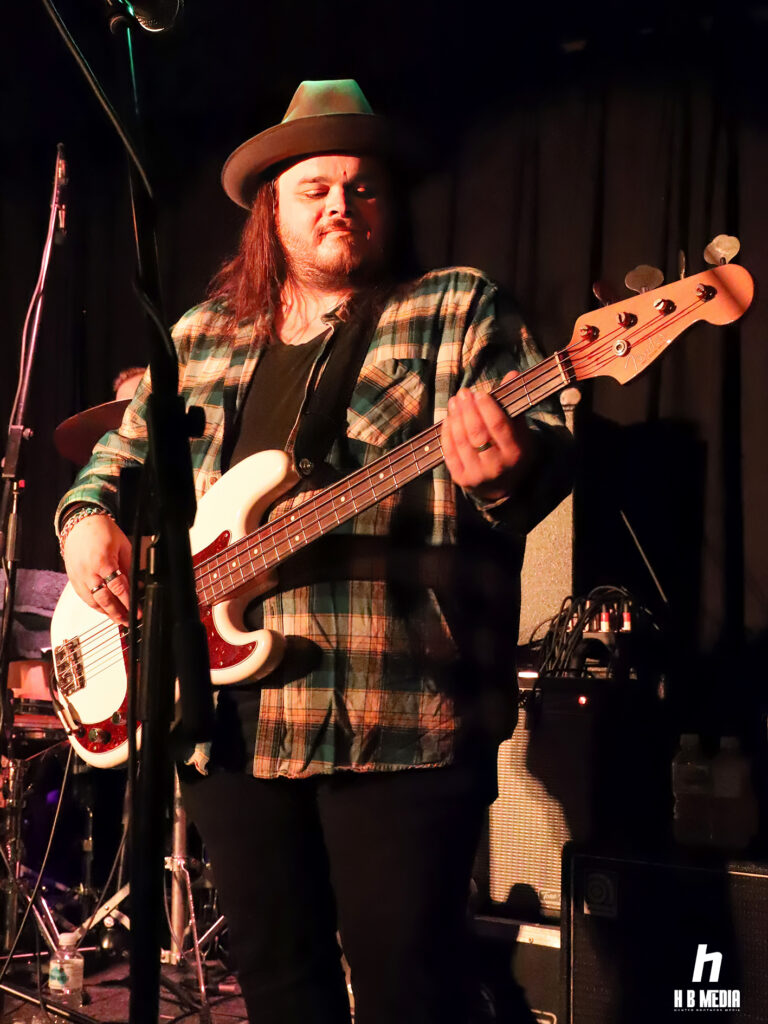 With the band heading to South Australia, New South Wales and Tasmania there are a host of shows to enjoy and I recommend any that can get to as tonight will sit extremely highly in my Gig of the Year list!
All tickets for all shows will be via the venues and www.kingswoodband.com
With thanks to Beehive PR
Photos by Rossco Hunter of Hunter Brothers Media