Live music is back. That wonderful experience that has been a hole in so many people's lives for so long, really does look like it's up and running again, even n Western Australia the most restricted place on earth. And how I have missed it! What better way to mark it's comeback then than with this guy – Jon Stevens. I think I've officially lost count of how many times I've seen Jon and his band live now but he's always backed by the very best musicians and tonight it's great to see him joined by the wonderful Tim Henwood (Palace of the King, The Androids) on guitar and from Midnight Oil – Adam Ventura on bass playing I think his second show!
The venue tonight is as packed as we're allowed due to Western Australia's draconian laws on crowd capacity not lifting until 12.0am tomorrow and therefore capping the crowd is fixed at 75% of what was a sell-out crowd. To be honest though they make enough noise for a full house, and when you add the wonderful new light show, changed-up setlist and everyone on their feet dancing to the mix it's a real might to remember.
We start out though, suitably raucous and stripped back with Sarah McLeod taking the stage with the guitar the Billy Thrope gave her to treat us to a raw bluesy jam. It's all wonderfully free and emotionally charged and a wonderful way to start the night.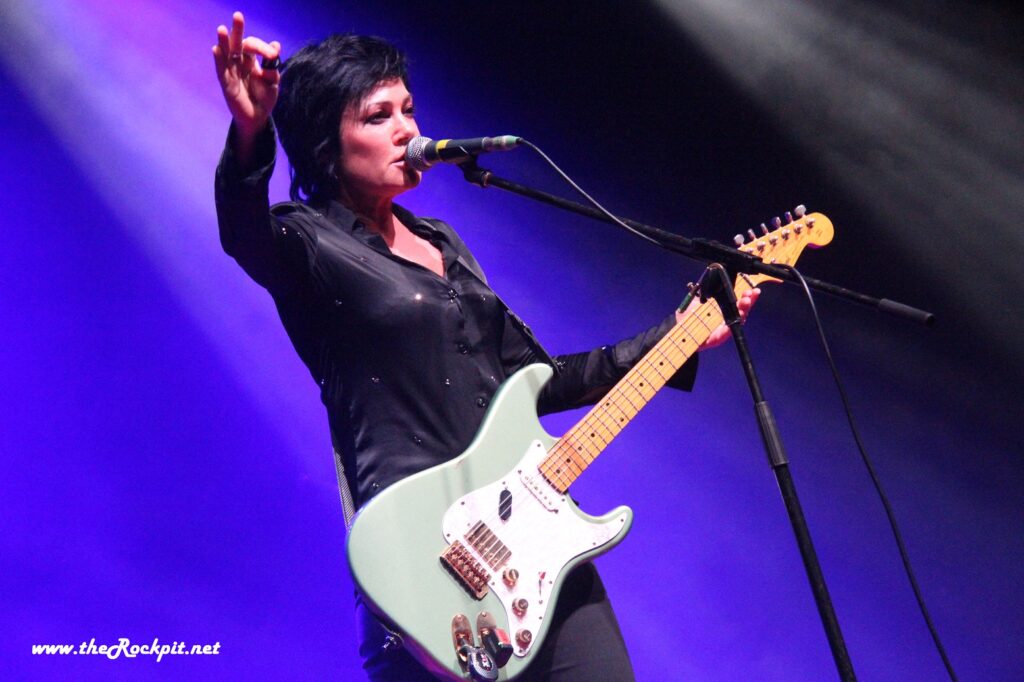 Last time Jon and co took to the stage of The Astor was back in August 2019 so it's almost as if Perth has collectively finally taken a breath after holding out for two long years. And we explode as we did then with INXS's 'Suicide Blonde'. Tonight of course we are all back to celebrate the music of two of Australia's biggest musical icons – INXS and Noiseworks. 'Touch' comes next and you can feel the power of that voice and immediately the love in the room is palpable as Jon reaches out to a thousand outstretched arms.
And so the barrage of hits begins, each song personal and full of memories, and each met with a roar. It seems like we're through 'New Sensation',  'Burning Feeling' and 'Devil Inside' in no time at all and the crowd is up and dancing around the lip of the stage. And whilst the setlist has changed since the last visit I'm so glad they're kept songs like 'Love Somebody' that give Tim Henwood the spotlight on guitar.
'What you Need' the song Jon played at the 2000 Olympics raises the crowd to another level and we're kept on the boil with the energy of  'No Lies' and 'Need You Tonight' before the party is cranked up another notch with the party rocker 'Hot Chilli Woman'.  The entire room's hands are in the air for 'Don't Change' – at which point you feel we are all in full 'party mode' and Jon thanks everyone for making it out again. Live music is definitely back in the West and tonight has been the perfect 'welcome back'.
We finally say goodbye with 'Take Me Back' which might even have elicited the biggest response of the night. After two covid interrupted years it's still easy to see how this show has been selling out all across the country and with the band Jon has behind him the legacies of INXS and Noiseworks are not only treated with the greatest reverence but their also injected with the sort of pride and passion that made these songs so important in the first place. And Jon's voice? Maybe even better than ever…