I have to confess I have never been to Sunderland before, but the thought of catching Joanne Shaw Taylor on her first gig of this UK tour was enough for me to drive the 100 miles or so to the show. Arriving in the City there was a buzz on the streets possibly helped by Sunderland FC's 5-1 win earlier in the day. Will Joanne Shaw Taylor get the venue buzzing tonight as well? Talking about the venue, the 1908 built Fire Station was converted in 2017 to a Bar and Bistro with the Auditorium where Joanne Shaw Taylor will be playing tonight added and opened in December 2021.
But before Joanne Shaw Taylor hit the stage, Toby Lee warmed us all up with a great short set, leaving me wanting to hear more from him and as Joe Bonamassa said, "a future superstar of the Blues" and I couldn't agree more. Highlight for me was his exceptional version of the Gary Clarke Jnr song 'Bright Lights'.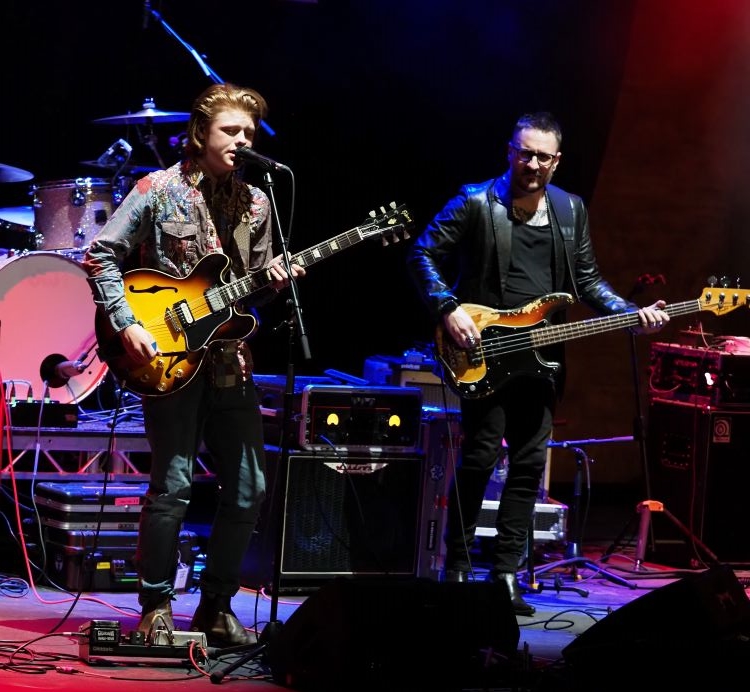 The house lights dimmed and Joanne had returned to the UK and was back with a bang, from the first few bars of the opener 'Stop Messin' Around' we knew she wasn't going to be messing around either. We were treated to eight songs from Joanne's excellent Blues album which on record they were great but live they sounded so much fresher with extra oomph. Joanne's voice was better than I have ever heard it and the band she had with her were as tight as ever. The extra guitar courtesy of Michael Bradford (Ace producer amongst other things) and the keyboards of Dorian Ford allowed her the extra space to really shine and it added an extra dimension to her performance. A chilled version of 'If That ain't A Reason' with some tasty Hammond playing before ripping it up with 'Keep Lovin Me', Joanne was on fire, awesome stuff. A brilliant version of 'If you Gotta Make a Fool of Somebody' with some tasty guitar from Michael Bradford.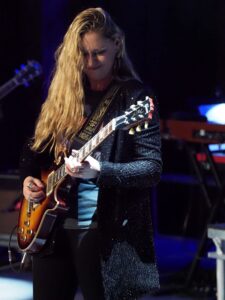 This was a gig of two halves with the first eight songs from her recent Blues Covers album before she cranked it up a notch with 'Dying to Know You' from her 2016 album 'Wild'. It was great to hear her play songs from her 2009 debut album 'White Sugar' as well, we were treated to 'Just another Word' which I love and what a groove. 'Watch Em' Burn' and the excellent 'Time will Come' sounded fresh and new. 'I've been Loving you too Long' from 'Reckless Heart' was off the scale with Joanne's smouldering guitar and some haunting Hammond and finishing with a breath taking solo, just wow! A storming version of 'Mud Honey', before the excellent 'Bad Love' followed.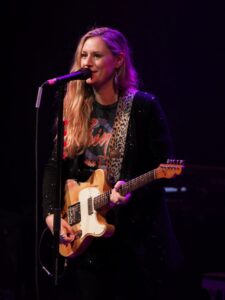 Before returning to the stage for an encore Joanne announced that she had "missed you Fuckers" before going into the aptly title 'Going Home', which unfortunately we had to once it was over. What a night and yes the Fire Station had been buzzing, not with the sound of fire engines but in the presence of the immensely talented Joanne Shaw Taylor and as the guy to the side of me said, "what a great gig that was"… that guy was the one and only Don Airey so you can't argue with that.
Words & photos by David Pickles
TOBY LEE GALLERY
JOANNE SHAW TAYLOR GALLERY