The live music industry is starting to re-emerge from its hibernated state, small pockets are beginning to flourish, with music lovers gathering in large numbers eagerly waiting to be entertained as they have been starved for so long. Jack Johnson's gig was a sell-out (no surprises there) – his style of music runs a parallel path to the way of live for so many people living here in Perth.
Carefree, emotive and grounded were the sentiments echoed in the 5000+ fans taking up their positions in the beautiful Kings Park Botanical Gardens. Such a culturally significant place to the traditional landowners Whadjuk Noongar People which was reflected in the "Welcome to Country" and this celebration of LIVE music.
I arrived early, I am eager to catch the support acts as I feel they expand my musical horizons based on the main artist that I have come to review and photograph. The expectation is always there for the main act, I know Jack will be amazing, but I am keen to see what Emily and Ziggy will bring and how they will complement the overall concert.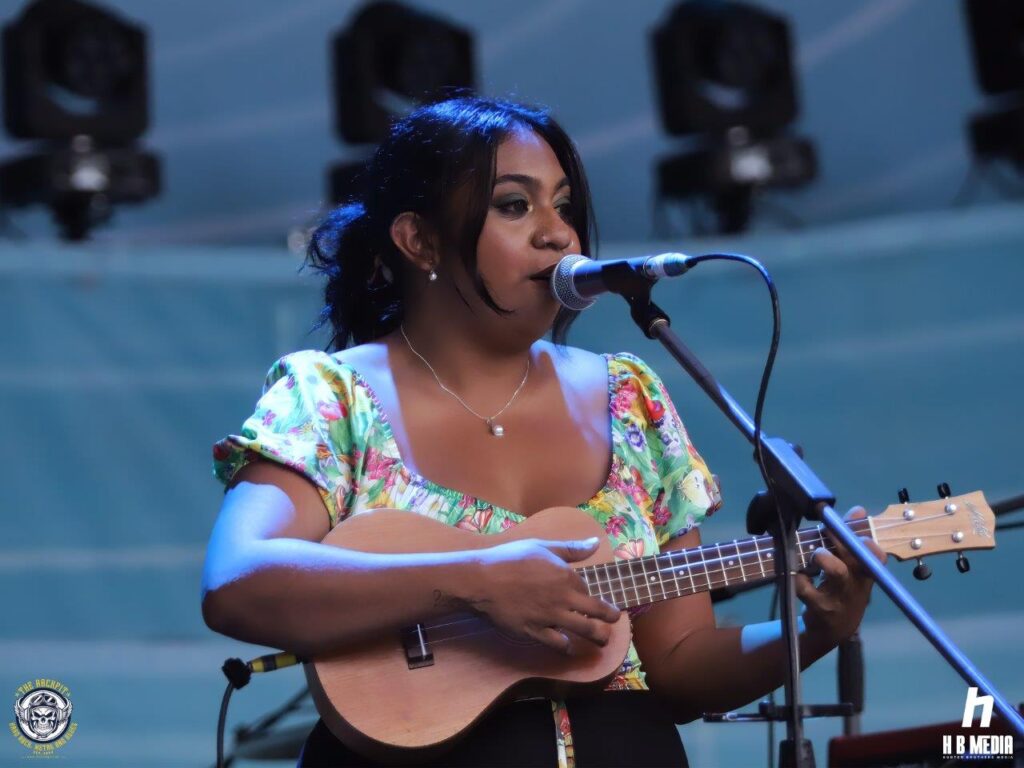 Emily Wurramara a proud indigenous woman, small in stature with an infectious smile enters onto the stage, armed with her guitar and her bubbly personality she goes straight to work wowing the crowd. It is hard to explain how such a big powerful, yet delicate voice is produced out of such a down to earth lady. From the very first song I could see why Jack picked Emily as a support act for his Australian tour. Emily's performance was sharp, precise in her lyrical delivery and balanced well with her candid conversation with the fans. Emily explained her songs with poise and purpose giving us insight into her creative mind whilst bringing us along on her journey. Emily's back catalogue of previous performance is the "Who's Who" of artists ranging from Archie Roach, John Farnham, Jessica Mauboy, John Butler just to name drop a few. This young lady has the world at her feet and I am excited for what is next for Emily Wurramara. The sky is the limit!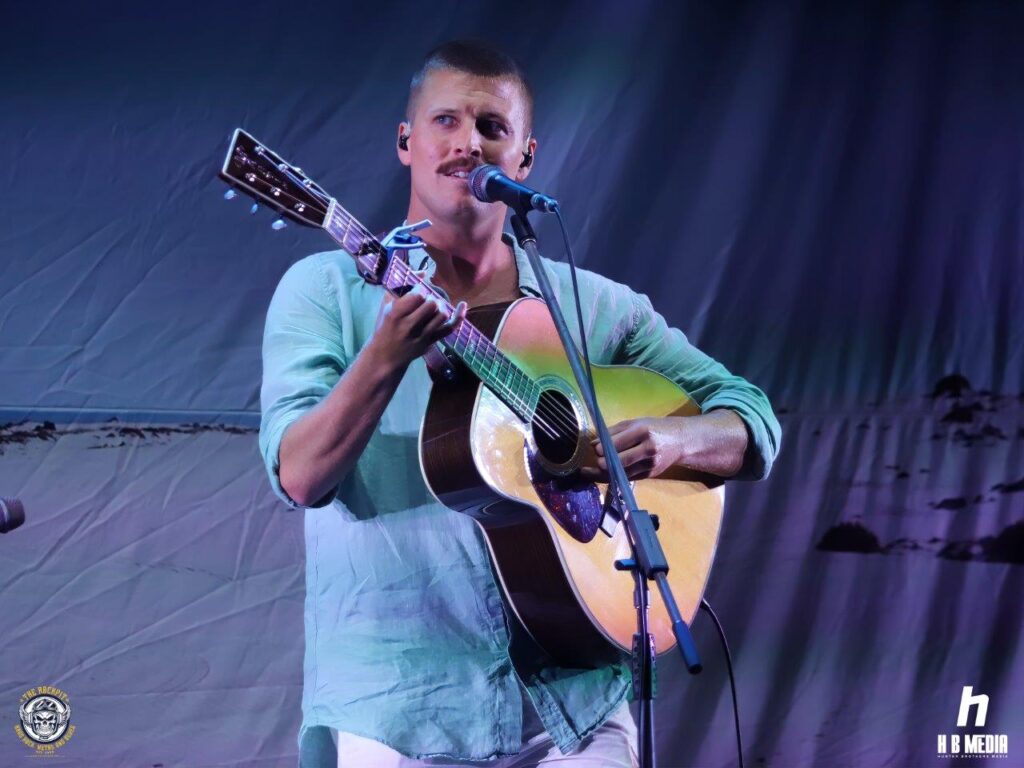 Ziggy Alberts is no stranger to Perth, he has been quite a few times (pre-covid) and was a regular staple in our live music scene. Ziggy is a crowd favourite and a chant starts to build like ground swell over the crowd – the lights dip, the music lowers its head and Ziggy rolls out onto the stage. You can see that his storytelling has been moulded and refined by his ability to perform consistently at such a high level. No one can doubt his ability to sing and play either the guitar or the keys – numerous awards and accolades not to mention the "Platinum and Double Platinum ARIA certifications" are a testament to that!. Ziggy put together a crafted selection of older and newer tracks (some from his latest offering "Dancing in the dark") which kept the punters in an engorged fit of excitement. It was amazing to watch him focus the energy of the 5000+ crowd to help him sing along and be present in the moment. His set was engaging, vocally refined and his ability to switch between guitar and keys whilst still being able to maintain the story was very impressive. Another purposeful selection by Jack for the concert.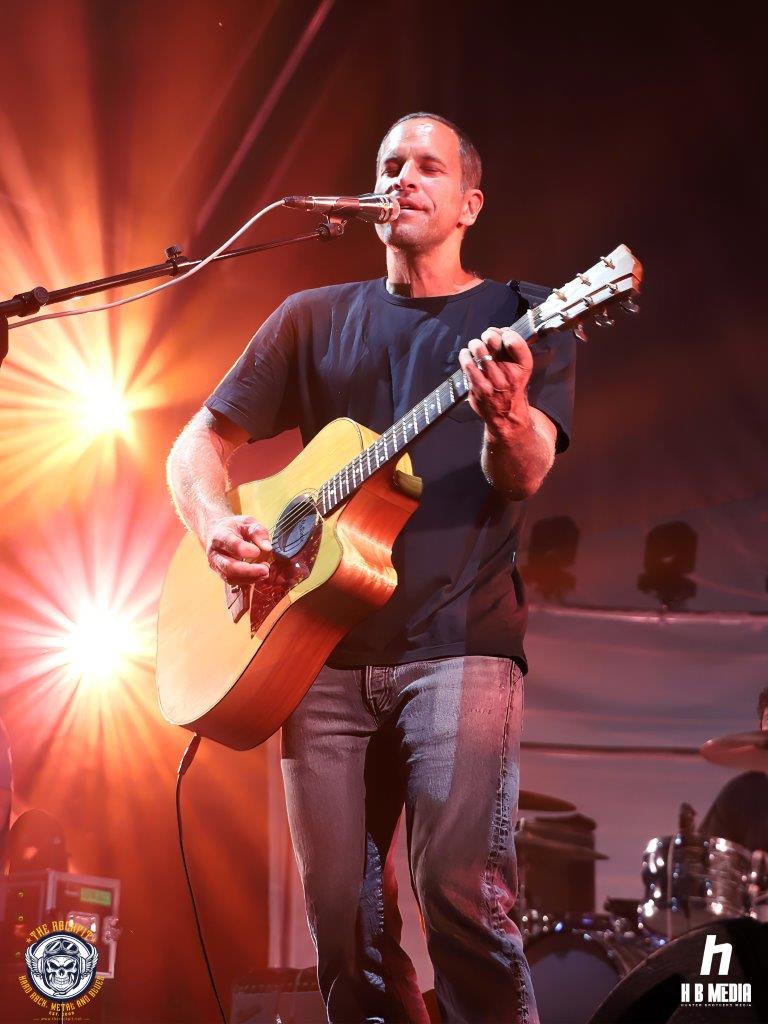 Finally it was THAT time…… we had had 2 stella performance from both Emily and Ziggy prior and it was time for the cream on top of the musical sundae (so to speak). The multi-platinum awarding winning Jack swans onto the stage with the super talented troop of Merlo, Adam and Zach. This band of merry men have shared the stage a many o time and have an unbridled chemistry which is very apparent whilst performing. I liken it to watching a formular one racing team changing tyres – perfectly in tune, in sync, almost running on instinct with a natural connection. They all seem to feed of each other's energy while being bolstered by the enthusiasm of the crowd. Jack being the center piece acts as the main cog to the motor, constantly maintaining balance to the performance.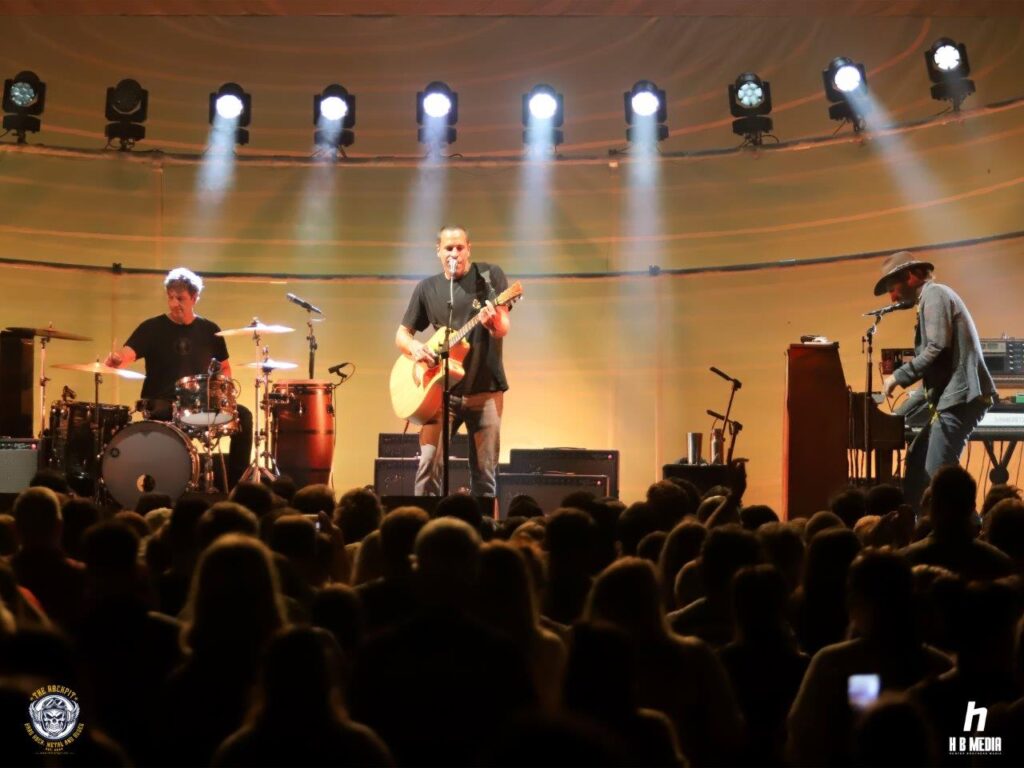 Jack is a natural story teller, his conversations fill the voids without making you aware there was a void in the first place. His stories coupled with his "Californian charisma" keep your engagement. I distinctly remember the stories with his son regarding the "eyeball on the end of his finger" and the "notorious wild roosters that woke his son up early". It really accentuates just how well Jack delivers his messages either through story or song. I loved the whole set from start to finish and really enjoyed when Ziggy jumped back on stage towards the end of the set with Jack (it was very classy). All in all an amazing performance by Emily, Ziggy, Jack Merlo, Adam and Zach. I cant stress just how much live music needs performers of this calibre, they are the fabric that hold music together and provide the blanket to keep all safe and secure. If playing the guitar and singing was an Olympic sport – Jack Johnson in my opinion would be a gold medallist.
Do yourself a favour catch this tour when it stops at a city near you, it will be an event you will remember and LOVE.
Well played Jack, well played!
GALLERY by Hunter Brothers Media