It was cool night in Adelaide , but was definitely a hot night at The Gov if you loved Great 70's and 80's style Rock where HARDCORE SUPERSTAR opened their Australian Tour in style.
First up was Adelaide band EMERGENCY RULE. As soon as Emergency Rule hit the stage Bass guitarist Doug Clark's fat bass sound and growling vocals immediately grabbed you by the throat as the band tore through their set of Sabbath inspired heavy riffery complimented by twin Lizzy style lead / harmonies on guitar compliments of Chris George and Cal Wegener. Add Ex Superjesus drummer Trav Dragani's massive drum sound, as he destroys yet another set of skins and cymbals, and it the perfect storm. From start to stop a really solid set a great tunes. Writing great classic 70's rock these days  is no easy task , but these guys can…and do it very well.
Great support – 4 stars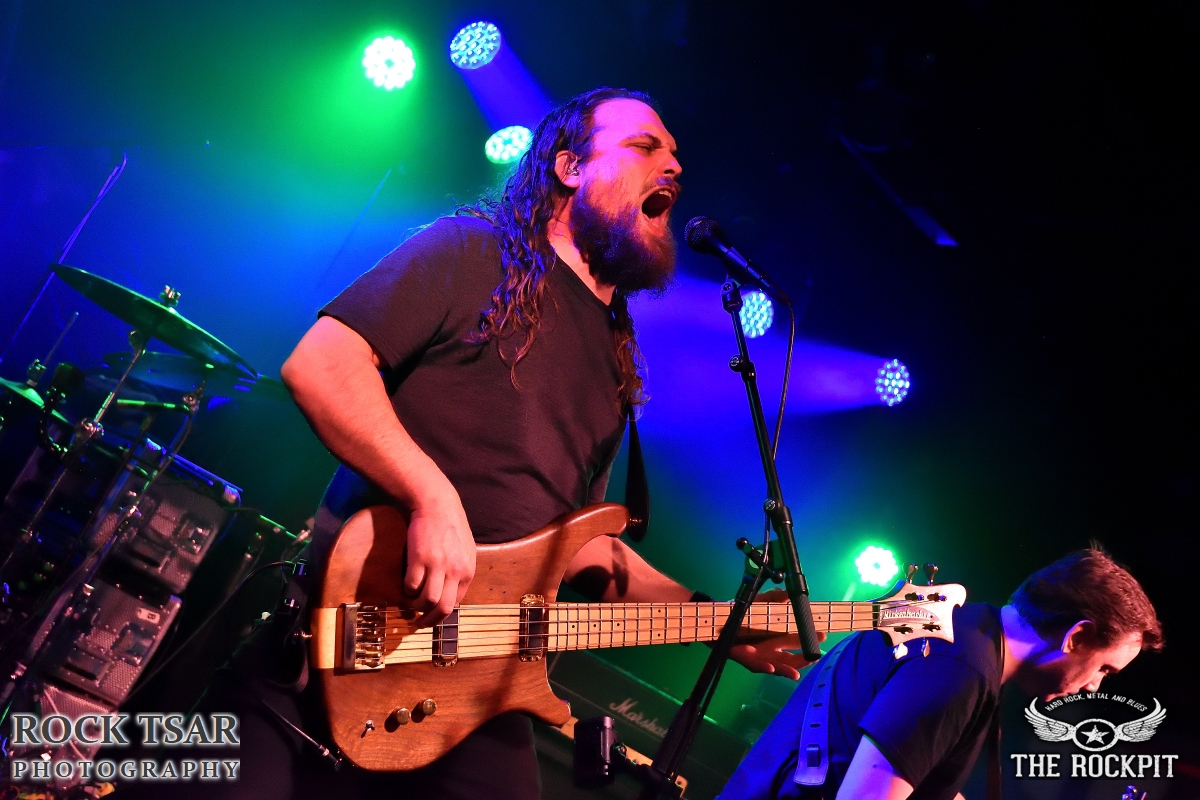 Next up the headliners HARDCORE SUPERSTAR
The Swedish Hard Rockers wasted no time in letting everyone know they were a in for a treat kicking off with the hard rocking  'Catch me if you can' and then straight into 'Electric Rider' both from their 2022 release ABRAKADABRA. Both songs really highlighted Guitarist Vic Zino's massive sound and classy style in spades with his memorable solos. 
Wild Boys was next , dedicated to their fans that made the trip from WA and the eastern states. Front man Jocke berg had the crowd in his hand from the moment he hit the stage. He was a wrecking ball of energy , a great showman, never missing a note in the process. When they played 'Last call for alcohol' it was a good excuse to pull fans on stage to share a shot glass with the band. For the encore they smashed out the Title track ABRAKADABRA .
Drummer Adde Andreasson's massive drum sound, and Bass player Martin Sanvik's Ampeg rig, was like a tank driving through a crowd with no mercy …HUGE sound. They finished the night with their signature songs " We don't celebrate Sundays ' and 'You can't  kill my Rock n Roll' which was just a massive sing along to the delight of the hardcore HARDCORE fans.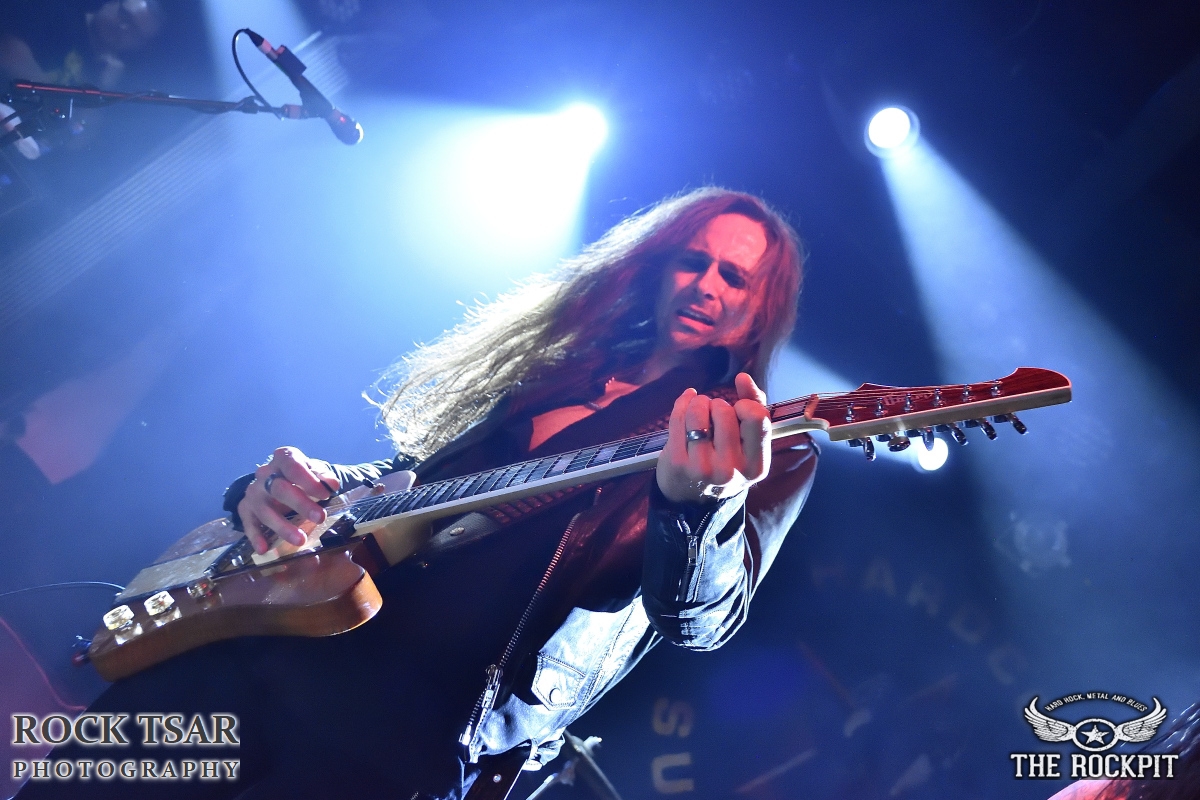 One thing that was evident from the very first chord , is that this band is WORLD CLASS , a well-oiled machine with massive energy. This is a band that play to 40,000 crowds at European festivals and still treat crowds at smaller clubs to the same energy and quality. It was one great opening song after another, delivered with Power , energy, class and Polish …and a bit of dirt for good measure. The mix I have to say was exceptional , you could hear everyone perfectly which only added to the value of a great night.
A small Swedish band that was Inspired by great American 80's era bands , HARDCORE SUPERSTAR now inspiring those bands and showing them how  it's done….all the time with a massive grin on their faces , they just love playing to their fans .
Great show – 5 stars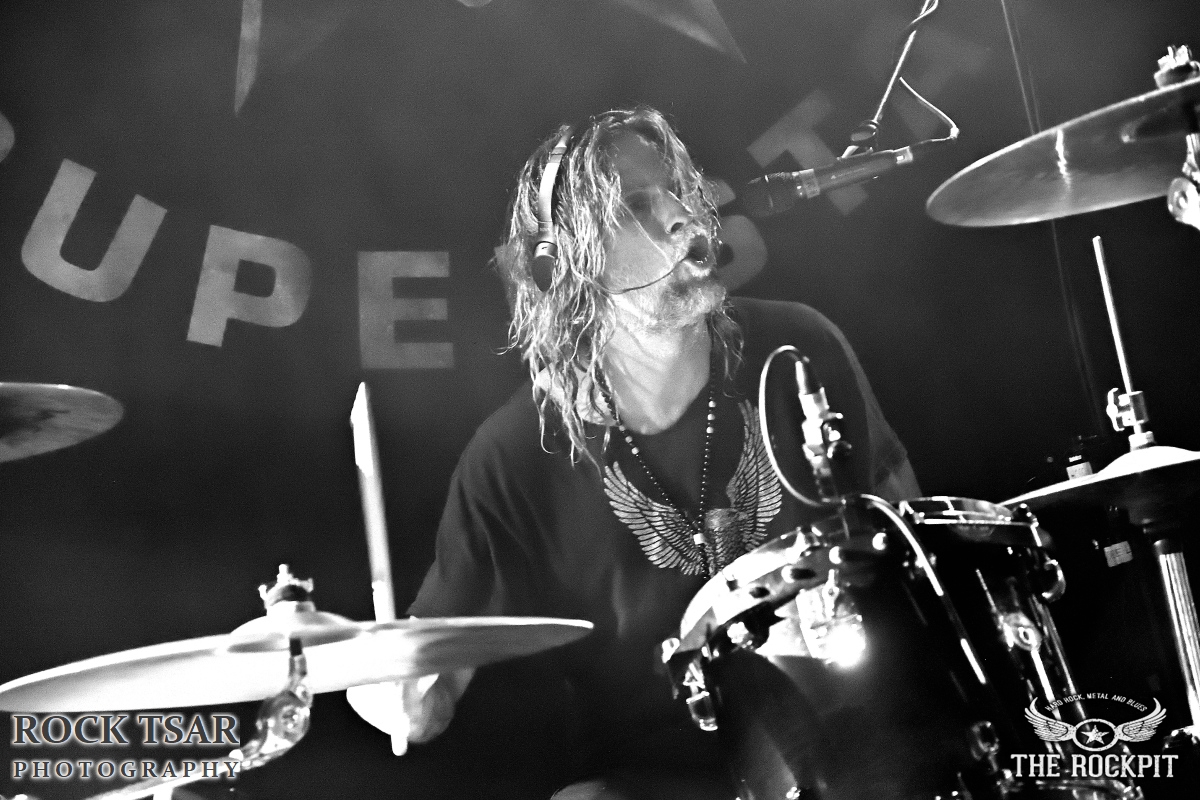 Review by Andy Smash, Photos by Rock Tsar Photography.
HARDCORE SUPERSTAR:
EMERGENCY RULE
CLICK HERE TO GET YOR TICKETS NOW
SILVERBACKTOURING.COM.AU