With bands able to travel across borders now it was only a matter of time before Electric Mary made the trip over to WA for a long-awaited return and with a line-up of musical quality to match their own talents, this 'Rock Party' hosted by Starr Special Events, was looking to go off at The Charles Hotel in North Perth.
Kicking off events were Art of Dysfunction, who just keep getting better every time I see them. Confident and playing a kick arse set of originals they are a band that are really getting people to take notice with their dual-guitar heavy blues-rock style entwined with a wonderful energy & chemistry. Led by front man & bass player Kyle Haydock, Art of Dysfunction started hard with 'Devil Woman' before encouraging eager punters to fill the floor as they continued with tracks like 'Sunset Rider', 'Mandy' and 'The Ballad of Old Black Joe'. The dual-guitar work from Michael Menna and Ashley Gallop is held together superbly by drummer Royce Mack. They closed their 8-song set with 'Black Magic Love' and would have most certainly collected a few new fans along the way. The exciting news is that the guys are currently in the studio working on their debut album and a soon to be released single is imminent.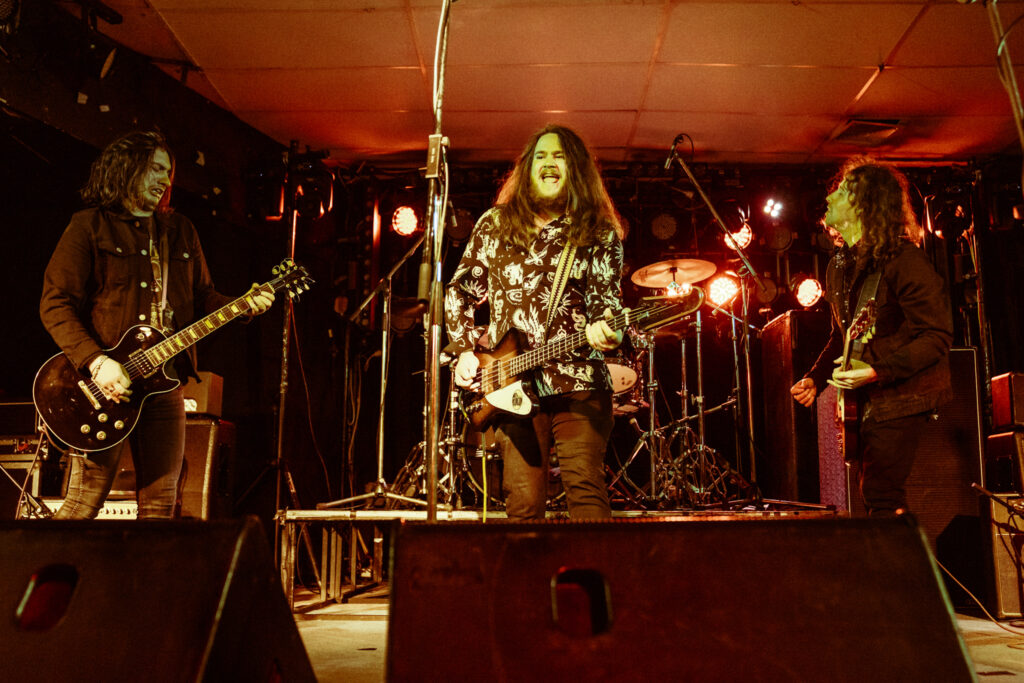 90's rock covers filled the air as Government Grunge showed why there name keeps popping up just about everywhere in the Perth live music scene right now. Playing tracks for the song books of Nirvana, Stone Temple Pilots, Pearl Jam & Alice in Chains they breezed through there set with tactical precision closing with a ripping version of Nirvana's 'Breed'.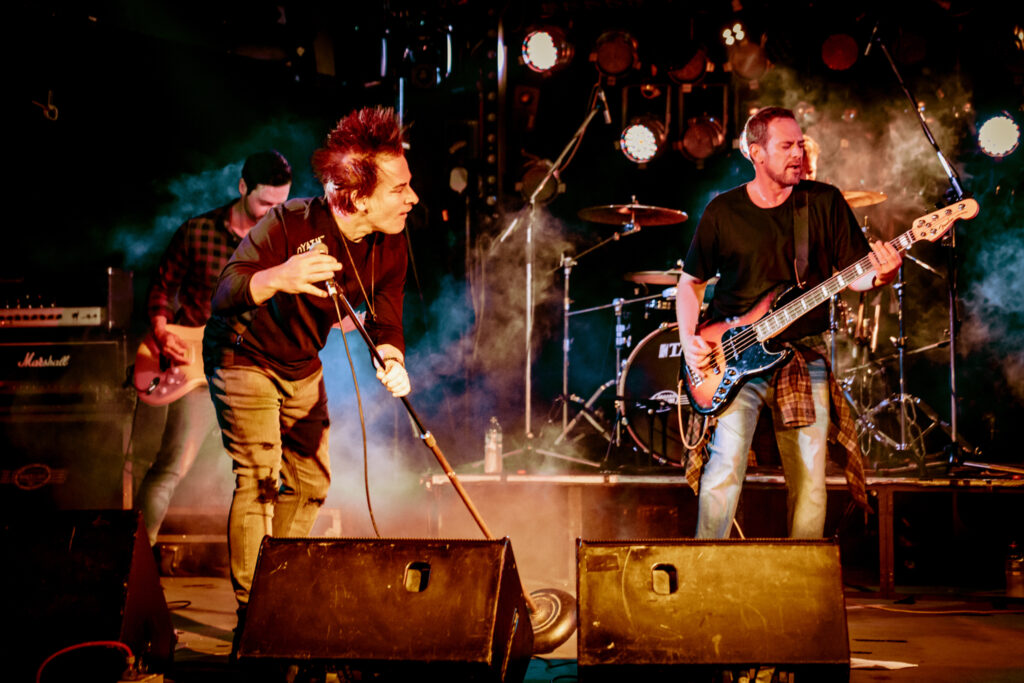 There's not much to say about Legs Electric that I haven't said before when I have reviewed them in the past. Enjoyable to watch & listen to, my only complaint is we don't see them enough. Tonight, they were tight, fun and musically superb as always. I'm always mesmerised by Kylie Soanes drumming skills and tonight as always, she was accompanied by bass player Erin Gooden, guitarist Elana Haynes and front woman and tambourine shaker Ama Quinsee. Tracks like 'Dark Paradise' & 'Tuesday Girl' are always welcomed in their set and tonight was no exception and there was even a new one slipped in there somewhere, which I'm sure will be officially unleashed before their much-awaited KISS support at RAC Arena later this year.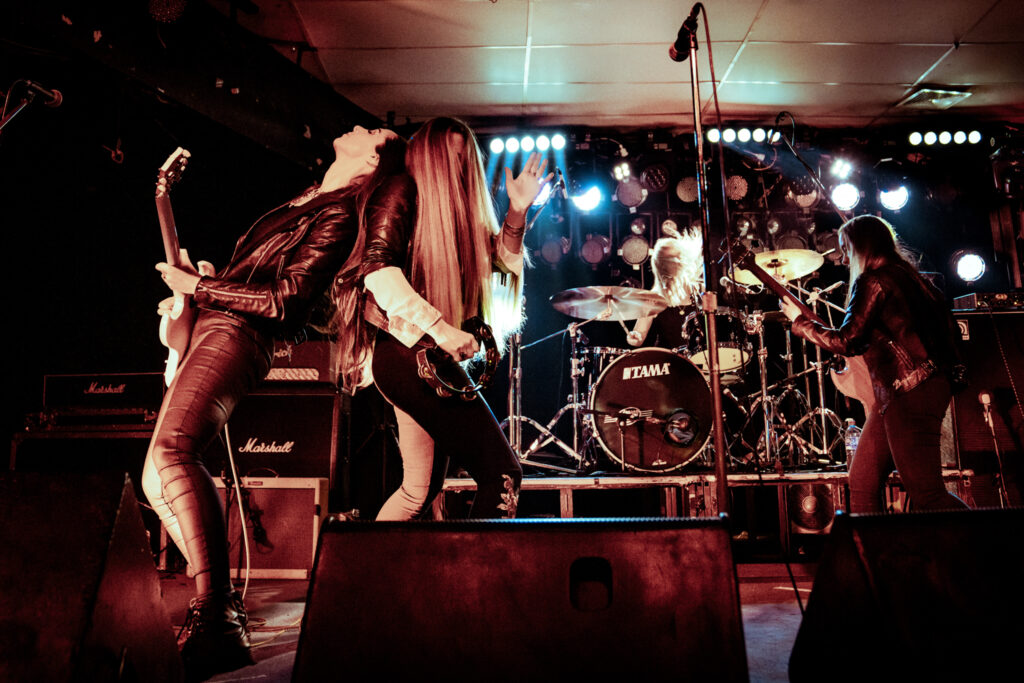 After three deliciously entertaining & tantalising supports, we moved on the that main event, Melbourne's Electric Mary. I had waited what seems like an eternity to catch these guys live and I was not to be disappointed. Hard rock 'n' roll at its finest and at the helm, in Russell 'Rusty' Brown they have a serious contender for one of my favourite Australian front men, engaging, vocally superb and a genuine love for what he does. This is no more evident than when he leaves the stage as the band launches into a few extended solo segments. Looking to the side of the stage and there was Rusty beaming with a smile from ear to ear, enjoying what this superb band of musicians were delivering. Bassist Alex Raunjak and drummer Spyda Marrett hold this incredible band of brothers down with an exceptional rhythm section allowing guitarists Pete Robinson & Brett Wood to weave some fantastic rock 'n' roll magic throughout the night.  With a set showcasing their exceptional back catalogue there were just too many highlights to mention as the generous Charles Hotel crowd rocked and rolled the night away but standouts for me were 'Woman', 'Gimme Love' and the wonderful 'Let Me Out' from their 2009 album 'Down to the Bone'. Now Mark McGowan has taken down the border walls we hope that we don't have to wait long for the return of Electric Mary and others so we can celebrate nights like these much more often.
An exceptional night of music in one of Perth's iconic rock venues! Will this make my top three live shows of the year? It will be pretty damn close!
A big thanks to Starr Special Events for letting us be there to enjoy the music.
GALLERY PHOTOS by Of A Feather
To follow….