It has been a while since Del Amitri last graced our shores, but we'll let Justin address that a little later. Tonight in Perth at the first of two shows in the West, the audience was treated to witness a band that has lost nothing over the decades, but rather gained an awful lot sonically. Perth laid on a very partisan crowd by way of reception, and the Scotts in attendance got more than a taste of home, they got a musical treat that spanned a 5 decade career. The band too was on fire with
Kris Dollimore (ex-Godfathers) and Iain Harvie laying down some fiery guitars whilst Justin and new drummer Jim McDermott hold down the backline, leaving the wonderful Andy Alston to weave his magic with keys and squeezebox.
Tonight's support comes from local Perth act Vancool who have grown again in stature since we last saw them as support for UK legends The Animals. They do a great job of warming up the crowd and Dion and Co's slick brand of guitar fueled Garage Pop goes down a treat early doors. They seem genuinely pleased to be on the famous Astor stage a put on a great show.
Some bands just have the ability to transport you back in time and it's been three and a bit decades since I last saw Del Amitri way back in 1989 and 33 years since they last ventured Downunder. Some bands age well and these guys, well let's just say musically Dorian Grey has nothing on them. And from the off they have the crowd – opening with the evergreen 'When You Were Young' from the 'Change Everything' album they know how to work a room, and whilst Justin remains largely quiet between songs at the start of the night he is soon regaling us with his understated wit and charm.
Early on though we're reminded that the new material is just as compelling as the old when 'Musicians and Beer' surfaces from 2021's 'Fatal Mistakes' which opens drenched with feedback and some tasty guitar. They immediately double down after the warm reception with another from the latest 'All Hail Blind Love' which has an almost early Eagles meets The Beatles vibe.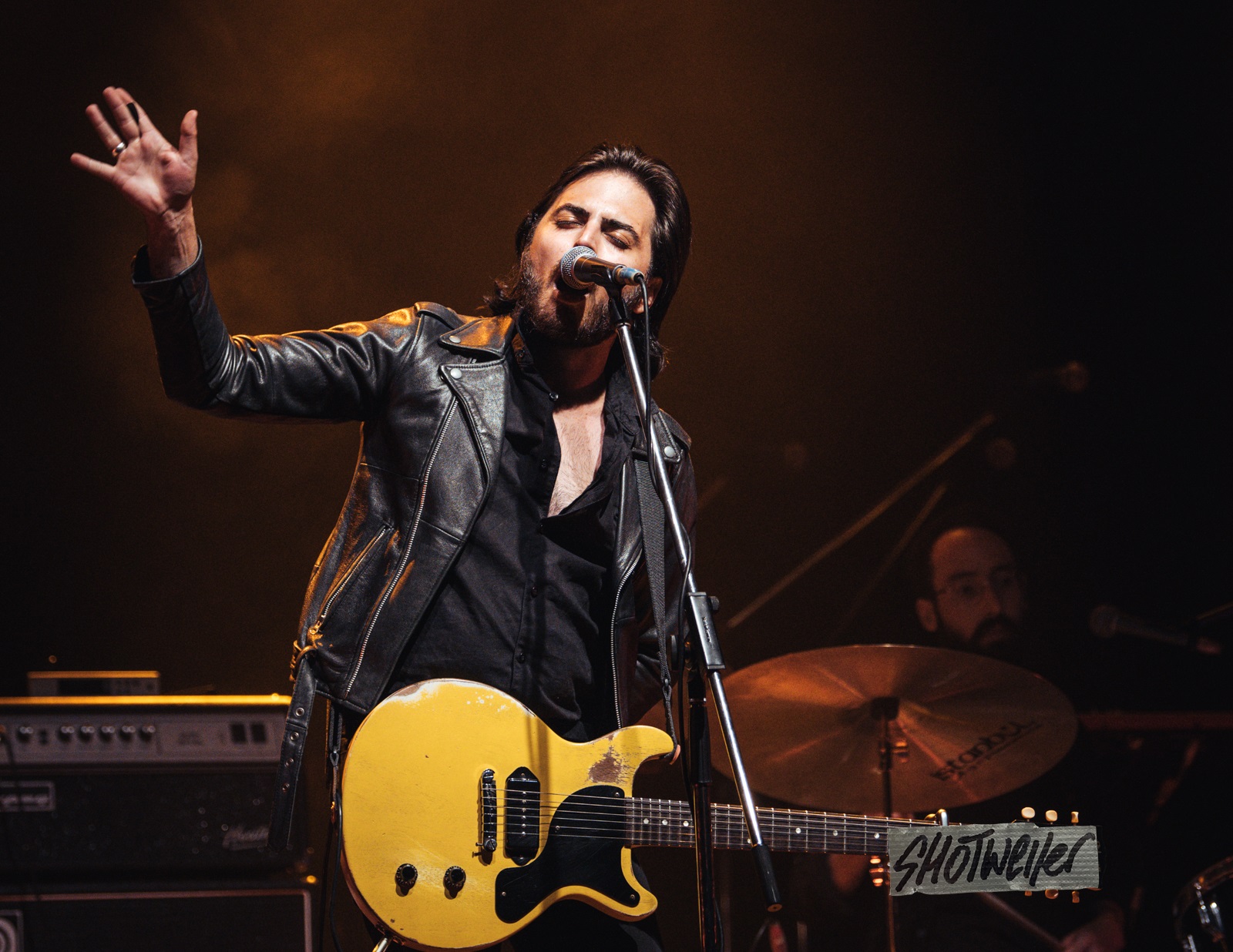 In a beautifully paced set Justin's sweet vocal comes to the fore on 'Always the Last to Know' before the wonderful melodies that really stand out tonight elevate 'Not Where It's At.' The biggest applause so far though comes with the opening chords of 'Waking Hours' 'Kiss This Thing Goodbye' which sees some in the all seated audience get to their feet for the first time. The low key 'Close Your Eyes and Think of England' underlines a band not afraid to play the new and reveals that at least half of us present own that 2021 release. Justin quips "It's another new one, feel free to go to the bar" but no one takes up the offer! It's my favourite from the new record next, and when the 'Rag' as Justin describes it, of the folky 'Mockingbird, Copy Me Now' rings out you know the crowd feel they've already had their money's worth.

'Driving With the Brakes On' needs no introduction of course nor does 'Move Away Jimmy Blue' which sees Justin provide some Rock Star advice for humming in Rock songs! Ironically another new one 'u Can't Go Back' sort of proves him wrong in that music can just do that! It's another wonderfully fresh song that underlines just what creatively these guys still have to offer.
'Roll to Me' sees some dancing in the aisles and another from 'Twisted' – 'Here and Now' just makes we want to get back and play that record again. As if to confirm I should do exactly that a third track from that record 'Tell Her This' sounds even better! And 'Lonely' another new song sounds great too!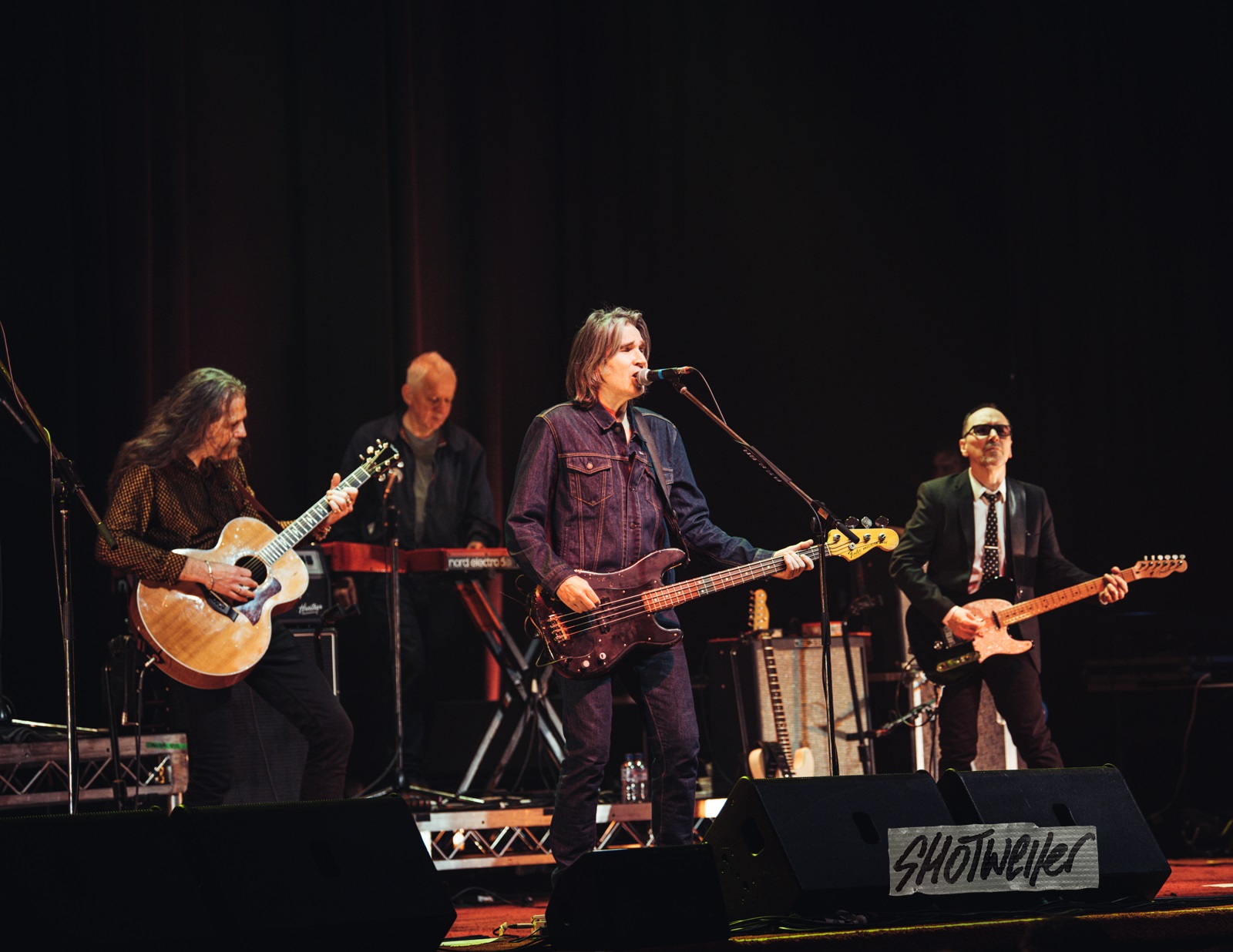 A heckler shouts out that he's waited 34 years to hear 'Spit in the Rain' though Justin quickly corrects him that it's only been a mere 33! It's a wonderfully expansive and expressive take on the song and a definite highlight. Justin then takes time to introduce the band, joking that current 'sticksman' Jim McDermott is the latest of many drummers "All of whom have gone on to find better jobs." The wonderful Pop Rock of 'Stone Cold Sober' from 'Waking hours' closes what has been a wonderful set as the band make their way off stage and the crowd starts baying for more!

As Encores go it's both lengthy and sublime. The song choices juxtapose the old with the new taking the new and wonderfully sparse 'Missing Person' and the powerful rocker 'I'm so scared of dying' which Justin notes they've never played to an audience before, and again invites the audience (who still aren't going anywhere) to visit the bar!
The latest record has deservedly been well and truly showcased tonight with seven wonderful songs and cutting them with the classics works like a dream without the lull you might get when some bands try the same. It all comes down to quality. Of course we get the obligatory 'Nothing Ever Happens' which has always had a wonderful lyric (one of the things I most love about these guys is the lyrics) which Justin introduces it with "Play your fucking hit!" They do and it's stunning, and so much more than you remember it being. My highlight though is the one we're left with – 'Be My Downfall' which has always had an Allmans like quality for me. It is the absolute perfect way to close.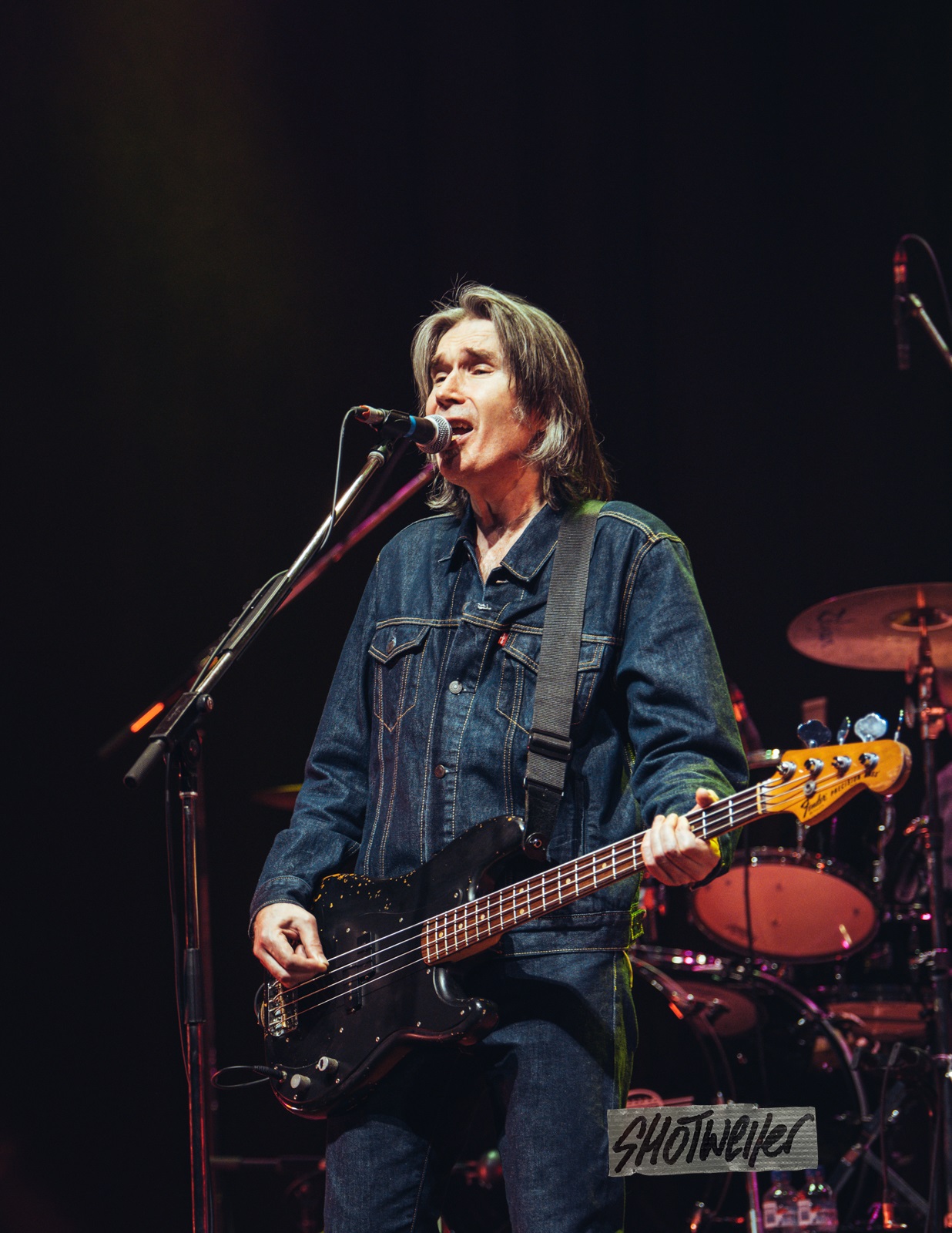 If you remember Del Amitri from your youth then this is a must see show ,but it's so much more than you might imagine. Over the years sonically the band has grown and tonight the songs have a rockier aspect than you might remember them. They're not afraid to solo either and that new material – it sound like the music of  a band half their age and twice as hungry. Miss this one at your peril.
PHOTO GALLERY TO COME