Well who'd have thought it? A Danish Rock band who last visited these shores way back in 1990 return to play to a packed house and put on arguably the Rock show of the year!
If you don't know D-A-D you should. If you last heard of them way back last Century then you have been missing out. If you've never seen them live then prepare for a revelation! Fittingly tonight after a wonderful set from the Riff Raiders, we kick off with 'True Believer'  from the touchstone 'No Fuel Left for the Pilgrims' album.
It's a start that miraculously shows two things immediately – firstly that this has been a long time coming and secondly everyone here from 18 to 68 knows all of the words to the vast majority of songs. It's almost like we've stepped into a twilight zone where everyone here has turned up thinking they are the only ones who remember D-A-D only to find there are hundreds of us out there! Better still we're all getting pretty vocal about it.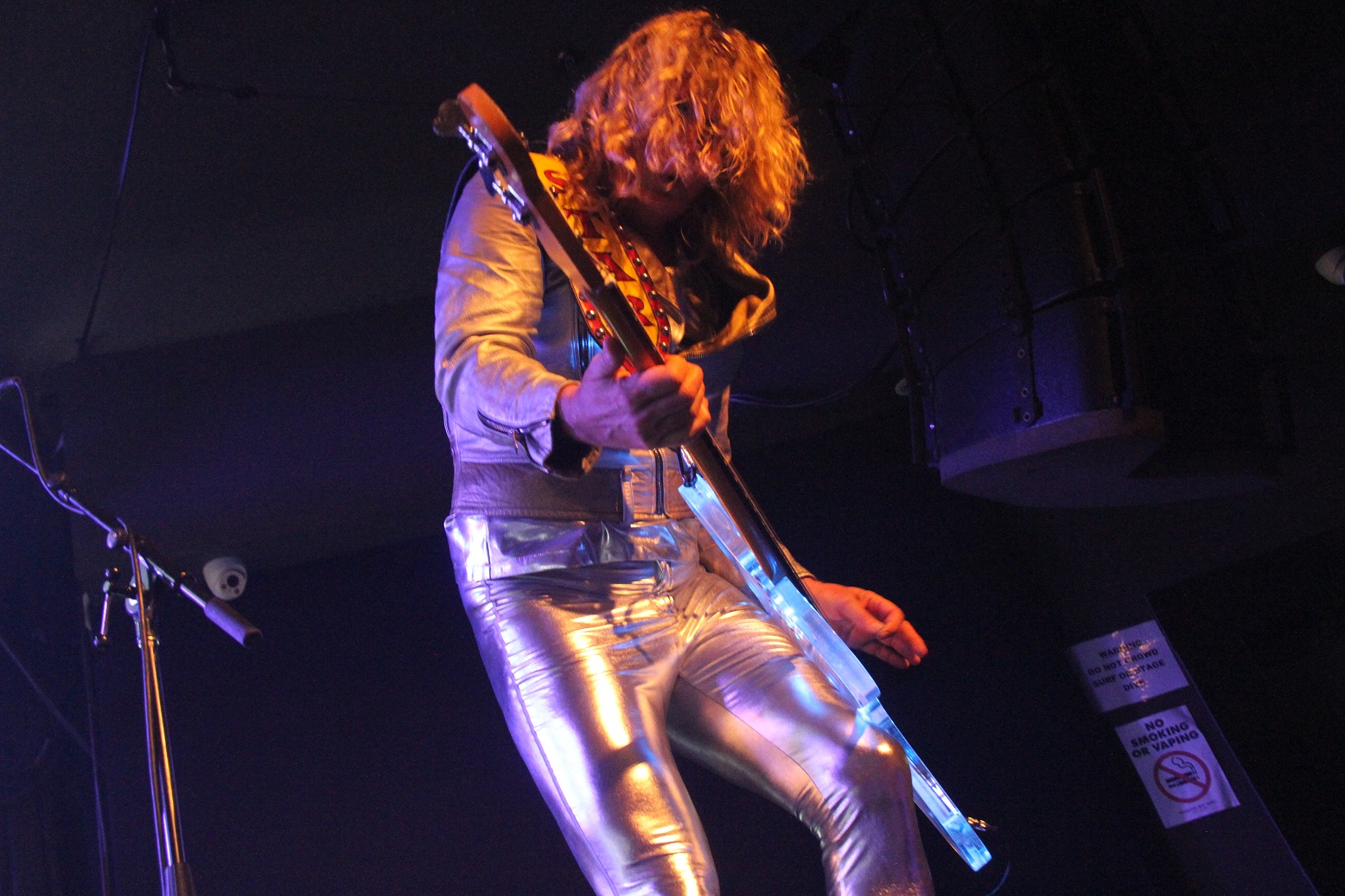 Carnival music pipes up as the band make their entrance – Stig Pederson in a shimmering silver top that shouts 'Glam' whilst Jesper and Jacob Binzer are more subtly attired and just look Rock and Roll, but it's drummer Laust Sonne who threatens to overshadow them all with a pink jacket that looks like it's straight from the catwalks of Milan or Paris! You know instantly that these guys are the goods!
Rocker 'Burning Star' from the latest album 'A Prayer for the Loud' proves that the band is as strong today as when they recorded the enormous 'Jihad' which follows, and it's already worth the ticket price, indeed the most amazing thing about tonight is that there is no let up, no weak spots and not rest for anyone who loves their rock and roll.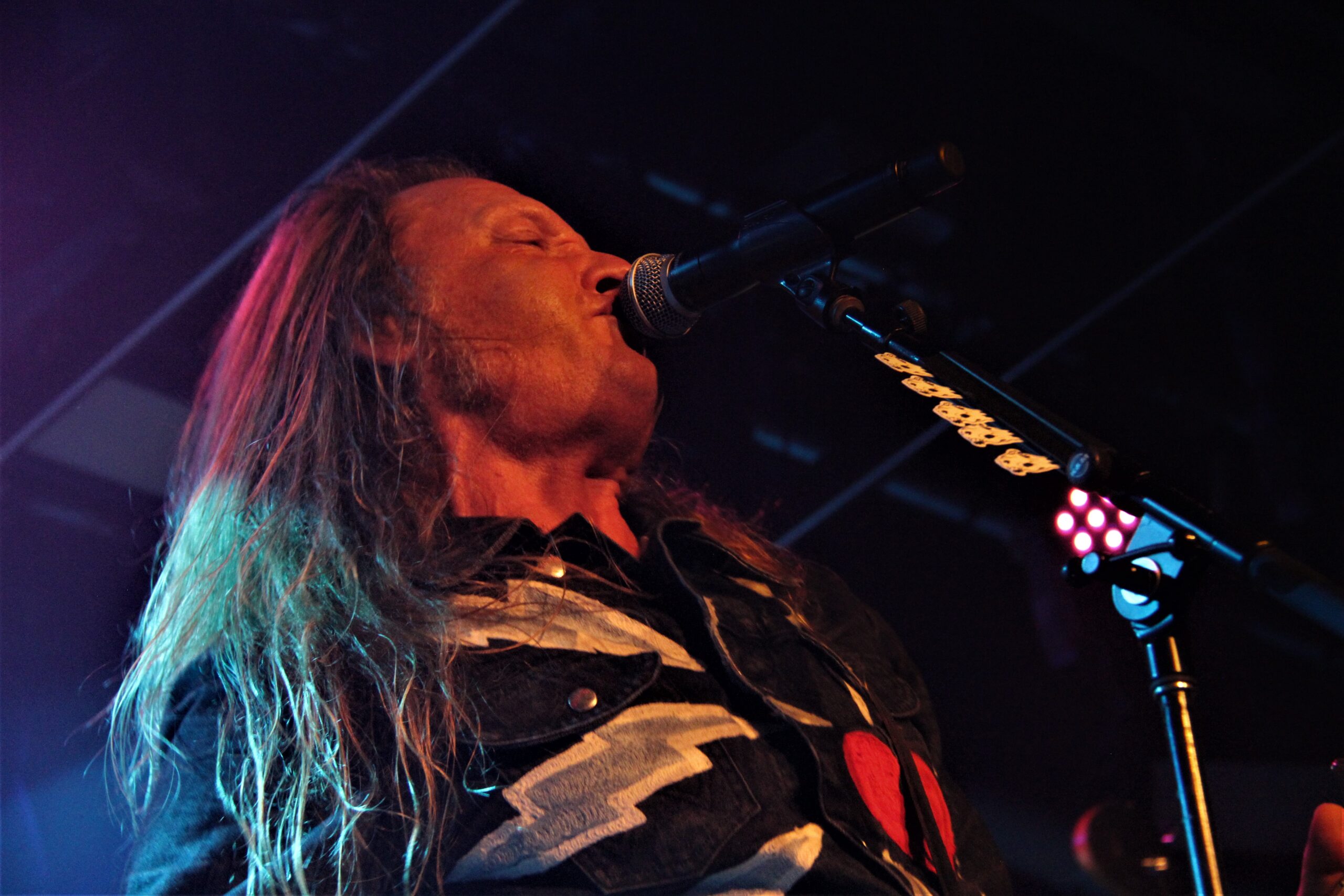 We trade Pilgrims tracks with new tracks with the wonderful 'Girl Nation' and 'A Prayer For the Loud' itself before the title track to 2000's 'Everything Glows' then we're back a further decade for 'Grow or Pay' and it's all done with flash and humour as Jesper constantly has fun with the band who are all tight as the proverbial tonight.
'Riding With Sue' from 'Call of the Wild' hits the spot and 'Point of View' from Pilgrims has us all belting out the ironic refrain. It's 'Rim of Hell' though that seems to further ignite an already fully charged crowd.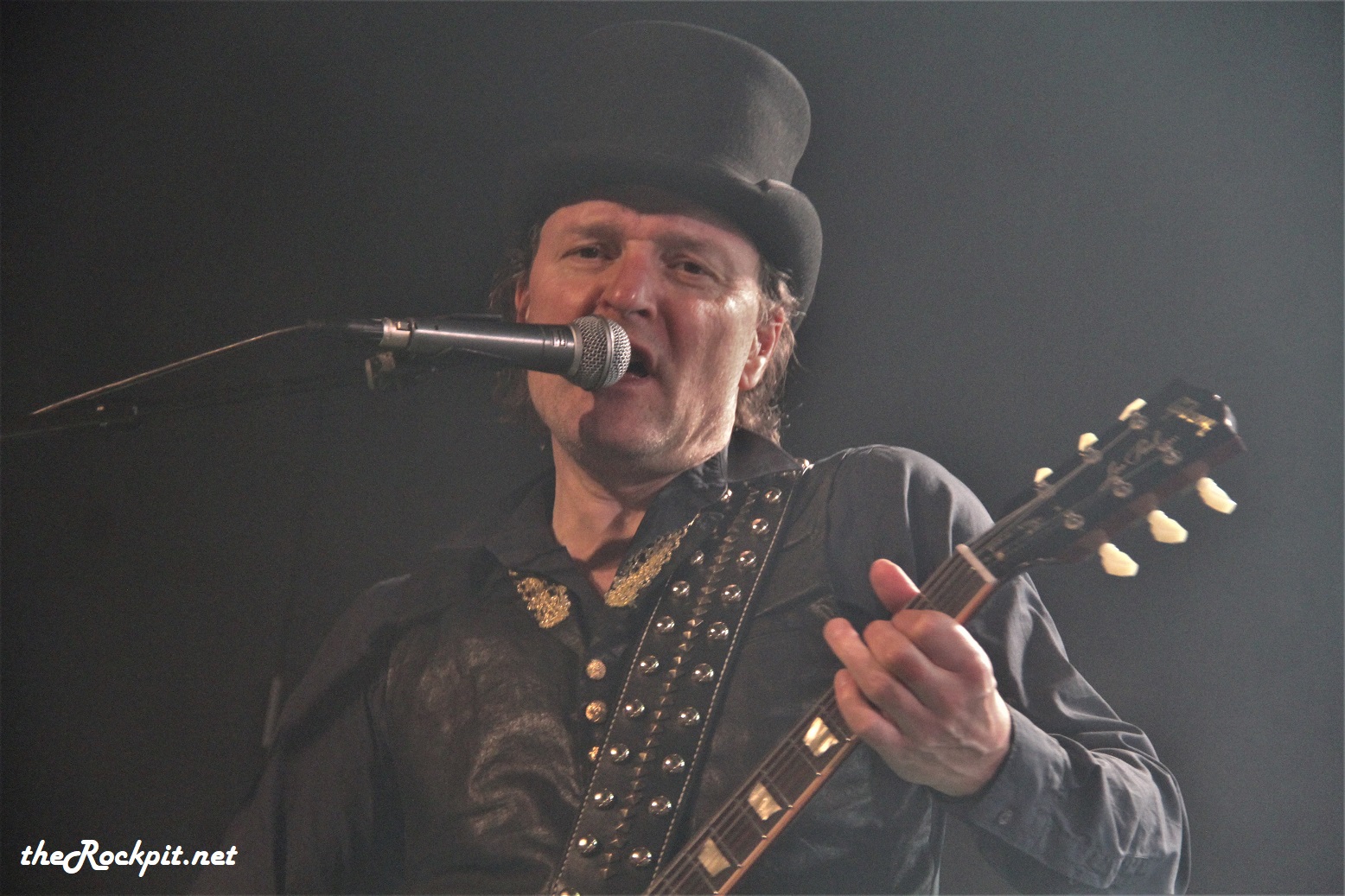 'Reconstrucdead' from 'Helpyourselfish' and 'Monster Philosophy' from the album of the same name keep the party going and we all have a sing-along to 'I Want What She's Got' which is one of my highlights of the evening. It's 'Bad Craziness' though that closes the set proper, my favourite from 'Riskin' it All'. As the band leaves the stage the noise if deafening – there's no one here who wants this Rock and Roll party to end  including the band who are back sharpish!
We start the encore with the wonderful 'Laugh 'n' a ½' which features a sublime acoustic solo from Jacob. Then the inquiry comes "Who has to go to work tomorrow?" now to be fair it is a Saturday night so there's not many of us, but we play along as we know what's coming! And it's here for many that moment they've been waiting 32 years for – 'Sleeping My Day Away' just explodes and it's as huge and as memorable as you knew it would be.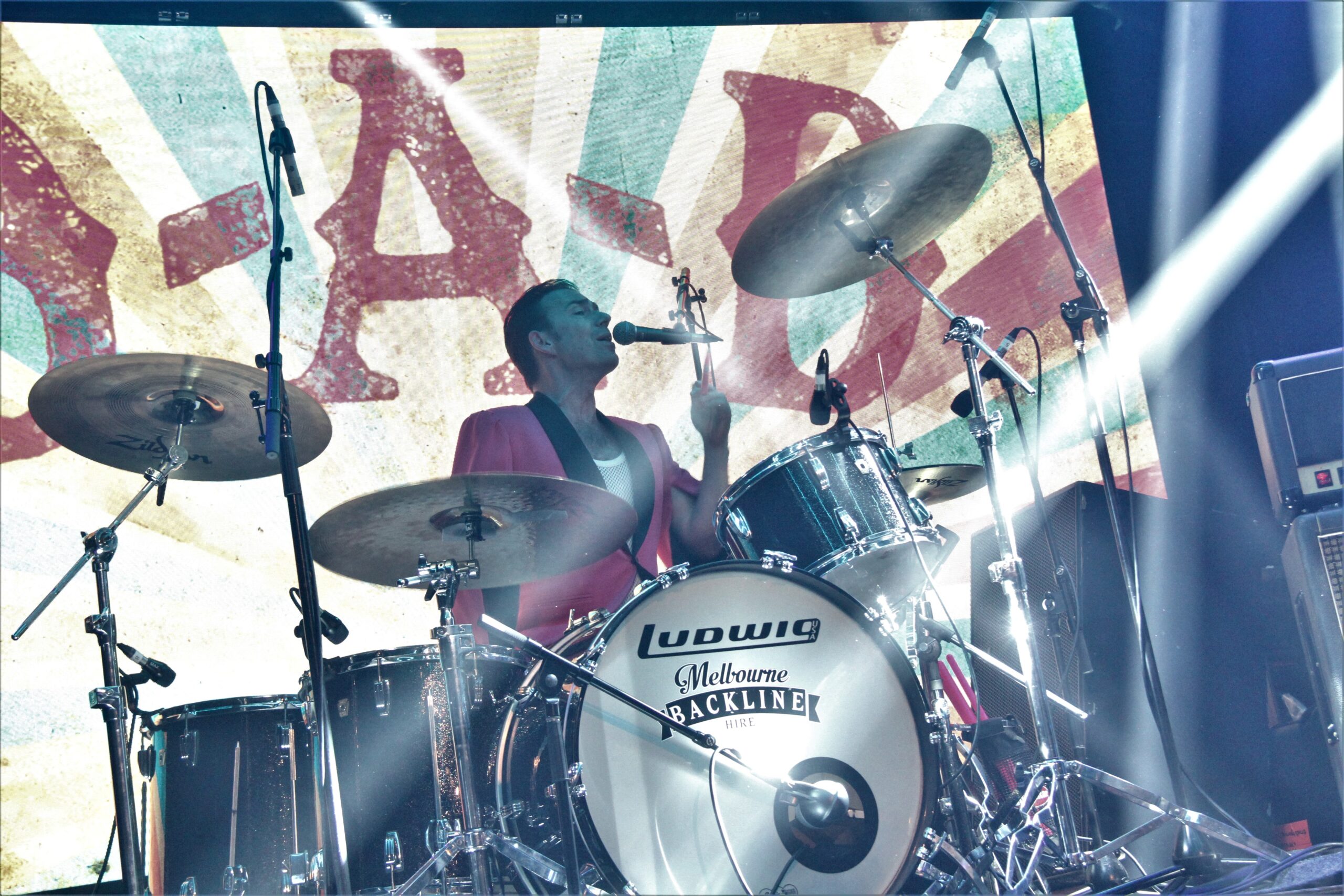 Traditionally the night closes with 'It's After Dark' which Stig makes his own in Melbourne . It's been a wonderful night, relentless, fun, wild Rock and Roll. Just what we all needed and so much more then we could have hoped for. Let's hope we get them back soon. Judging by the love and dedication in this packed room, we'd be crazy not to.
Catch them in Perth on Tuesday for the last date of the tour!