Review by David Pickles
What a night was had at The Pub in Lancaster. The future of rock is in extremely good hands with these two (young) female Rockers. Cassidy Paris has come all the way from Melbourne, Australia and Loz Campbell not as far from Yorkshire in the UK.
Wicked Smile should have been headlining the show tonight, but their singer Danny Cecati has had to rest his voice on doctors advice. So it may have been her 20th Birthday tonight but Cassidy Paris has stepped up from being the first act on tonight to headlining.
But before this we have Loz Campbell who brings her power trio up from Yorkshire to rock us tonight. Opening with her frantic and raw song 'Evil' shows she is ready to impress us and what a great way to start the set. Before launching into 'Back Biting the Bullet' and some great vocals, Loz certainly has the power and can belt it out. The pace is frantic and Loz is certainly in party mood tonight. The awesome rhythm section of Tom Kirby and Steve Pickles kick off the next song before Loz comes in, 'Bad Girl' it is and she sure does mean it, some great angry guitar on this one too. What a rocking song and previous single. This girl knows how to rock and write a great tune as well.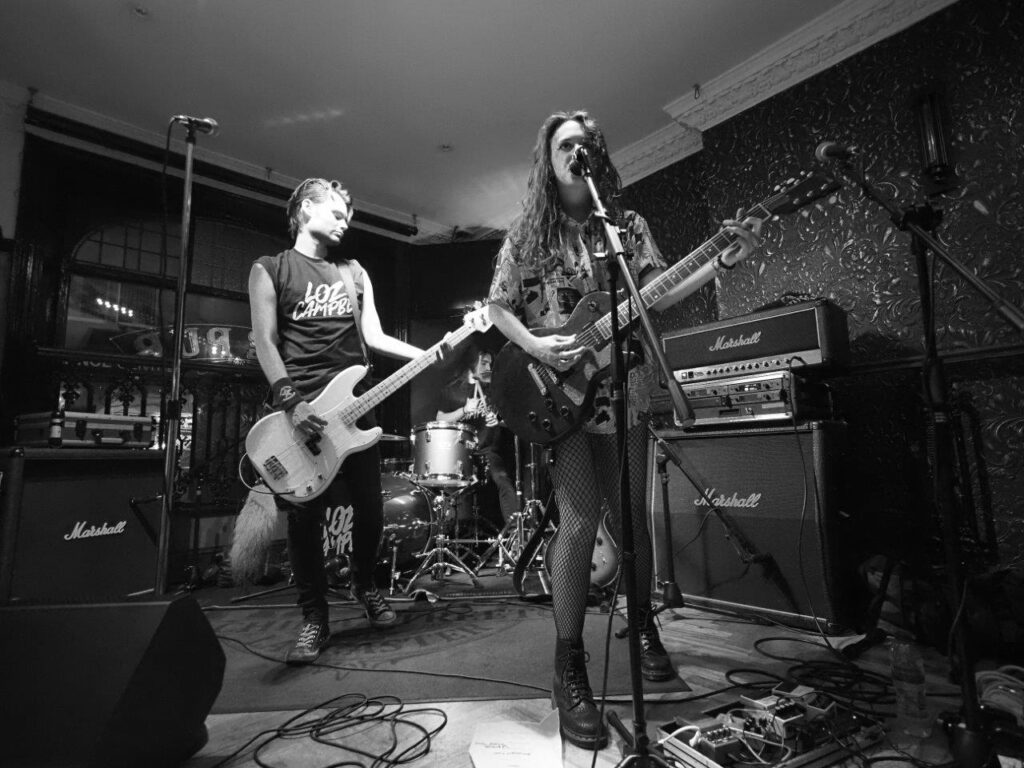 'Beautiful Liar' is up next, the current single which was only released last week, Loz can really write a catchy tune, lots of hooks, but still kicking some serious ass. Tom and Steve kick too on this one, powerful stuff. Loving it! Next is 'What Are You Doing it For?' and what a groove Loz can certainly write catchy tunes. A couple of covers to entertain us an amazing version of the Skunk Anansie song 'Weak'. I love this song and Loz does a fantastic version of it, gritty and powerful with some fine guitar playing thrown in. Then straight into 'Cherry Bomb' by the Runaways. Loz can really rock dirty and shows a punky side too. Back to her own songs with 'Generic Girl' another powerful number, lots of energy. Final song of the night is The World is Made to Destroy You' and what a belter it is, you can hear the anger in her voice, she really isn't the sweet girl that you first see and all the better for it.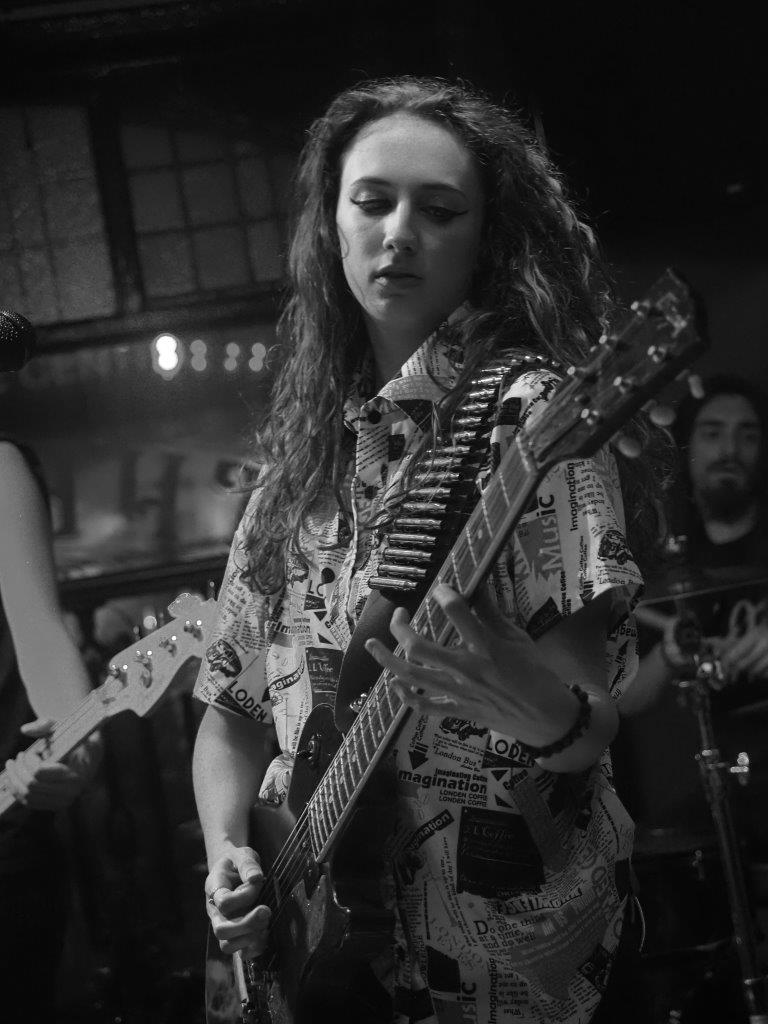 What a band, what a great artist Loz is, definitely one to watch out for if she is playing local to you. Loz has it all check her out live or online you won't regret it.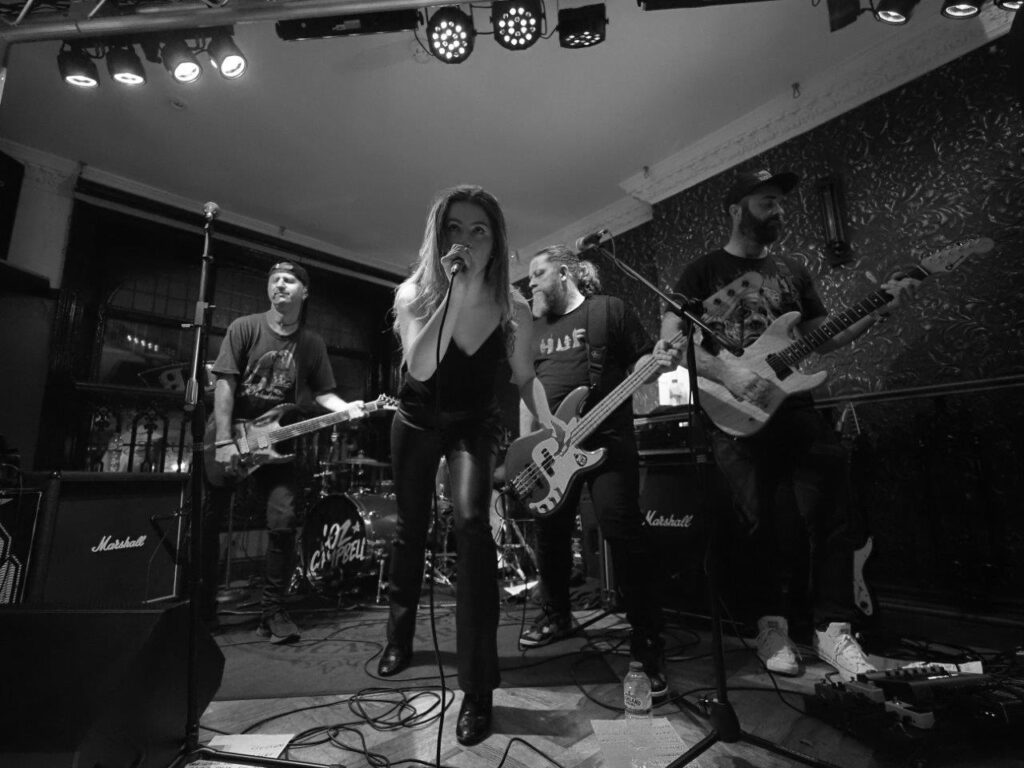 Cassidy hits the stage with 'Like I Never Loved You' and you know from the first moment that she is up for the challenge of headlining tonight. Cassidy commands the stage with such maturity. A great front person with charisma and what a voice. I have been taken back to the 80s in a good way, I could be at a Pat Benatar, Vixen or Lita Ford show. Cassidy never fails to deliver with what feel likes hit after hit. The songs are so good and catchy that you feel like you have heard them many times before. 'Heaven Tonight' is followed by 'Talk About It' and then 'Stand', I am loving what I am hearing tonight great songs. Next up is the song 'Stranger', this is a Wicked Smile tune off their debut album and as Steve (Cassidy's Dad) explains it was written about her. Cassidy normally duets on this, but says it will be the first time she has sung it on her own. Dave Graham from Wicked Smile joins the band on this one to add an extra guitar to this heavier song. Cassidy's latest single 'Danger' is next which she explains is only the 2nd time she has ever played this in the whole world, you would never have known. A great song that really kicks ass. 'Give me your L.O.V.E' is next and what a funky vibe this one has, makes you really want to groove and rock out. Love it!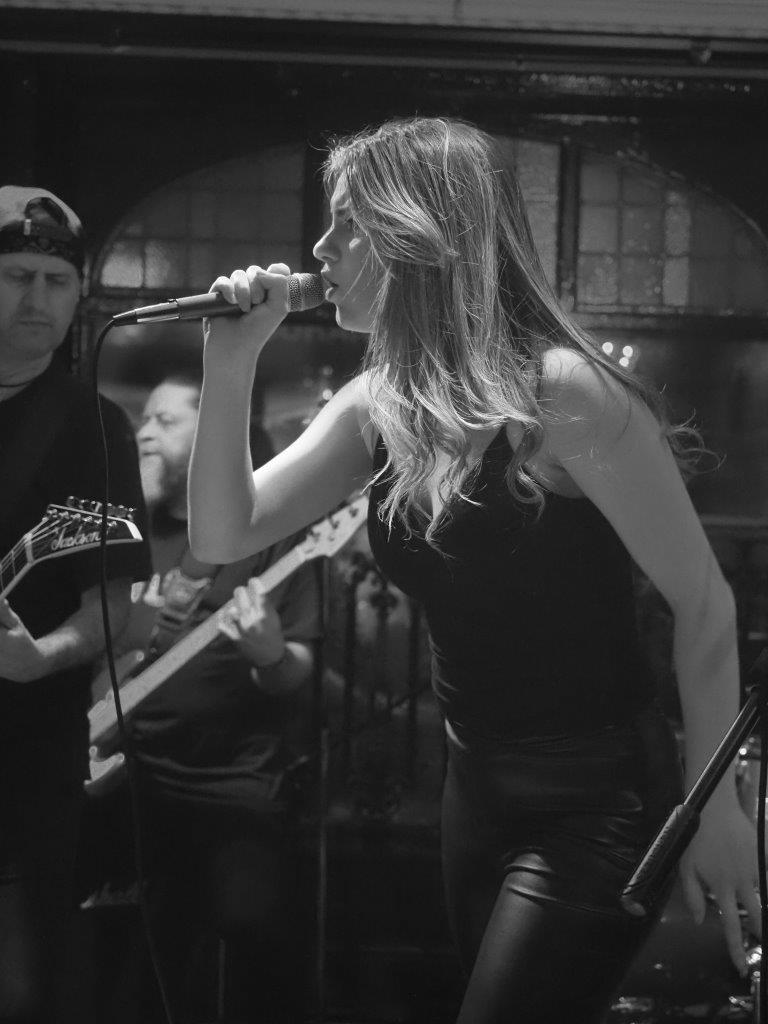 If there ever was a cover song written for Cassidy to sing then Joan Jetts 'I Hate Myself for Loving You' is the one. Cassidy all in leather absolutely ripped it up with the help of the crowd on backing vocals. Cassidy had them in the palm of her hand on this one, fantastic. Last song of the night after Cassidy was presented with a birthday cake and the crowd sang Happy Birthday to her was 'Wannabe', her previous single. Steve explained that it was Wannabe and not Wallaby as someone at the previous UK show had sung. It's a great song and a fantastic end to a great show and yes Wallaby does fit and now I can't stop singing Wallaby instead of Wannabe.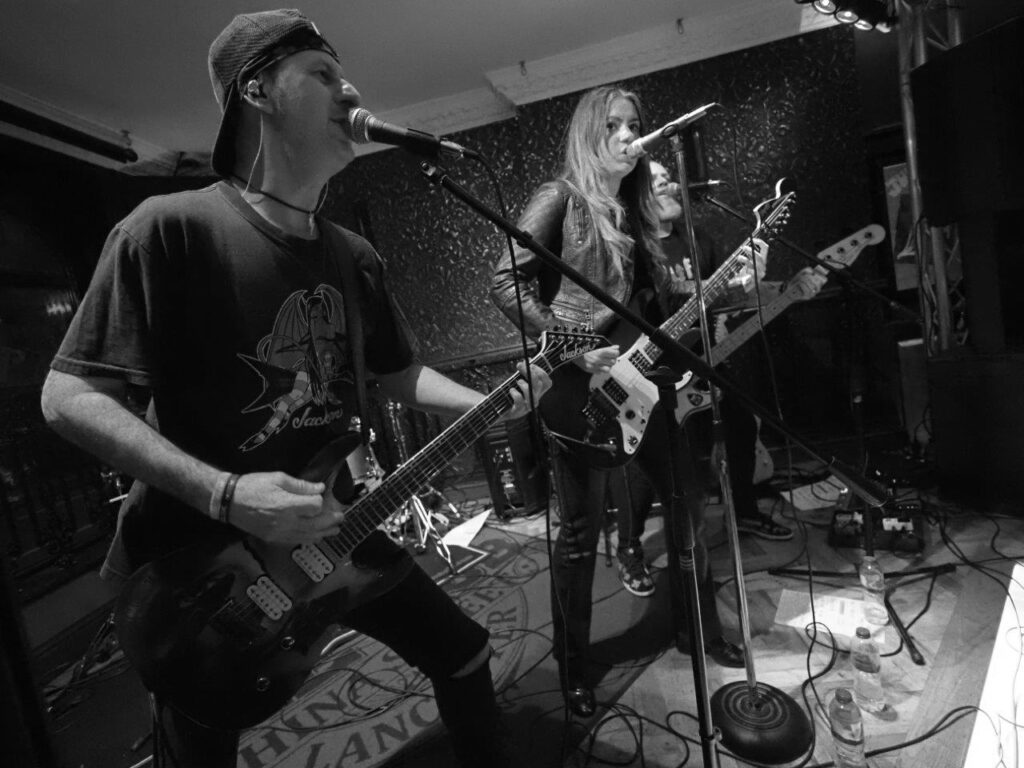 Cassidy Paris is a real talent and is on the road to success if this show is anything to go by tonight. Catch her if you can you won't regret it, I didn't and will hopefully be seeing her again before she departs the UK.
Two great female artists that are on the rise to the top, girl power was in evidence tonight and the boys did ok backing them too.
GALLERY – Photos by David Pickles
Loz Campbell
Cassidy Paris