Friday evening in Perth, I have just jumped off a plane from Melbourne and have bolted home to freshen up, grab my gear, my family and head to Night Owl Studios in Morley. My son who is eleven is excited to come as it is his first studio performance – he has been to big concerts but there is always something special about an intimate gig and being that close to the artists. It feels special. The wife – looking great as always, loves a live gig and has had the pleasure of catching Craig (from 46 Brigade) playing solo before at a dear friend's birthday and she loved every minute of it – so there was no need for convincing there.
Night Owl Studios has a pretty cool set up – huge stage, all the gear, a licenced bar, toilets, back staging area, lighting / smoke machine, plenty of seating, a dance floor and it also doubles as a broadcasting studio for a great programme that endorses local artists called The Scene – check it out its on Foxtel. What's not to love about the venue!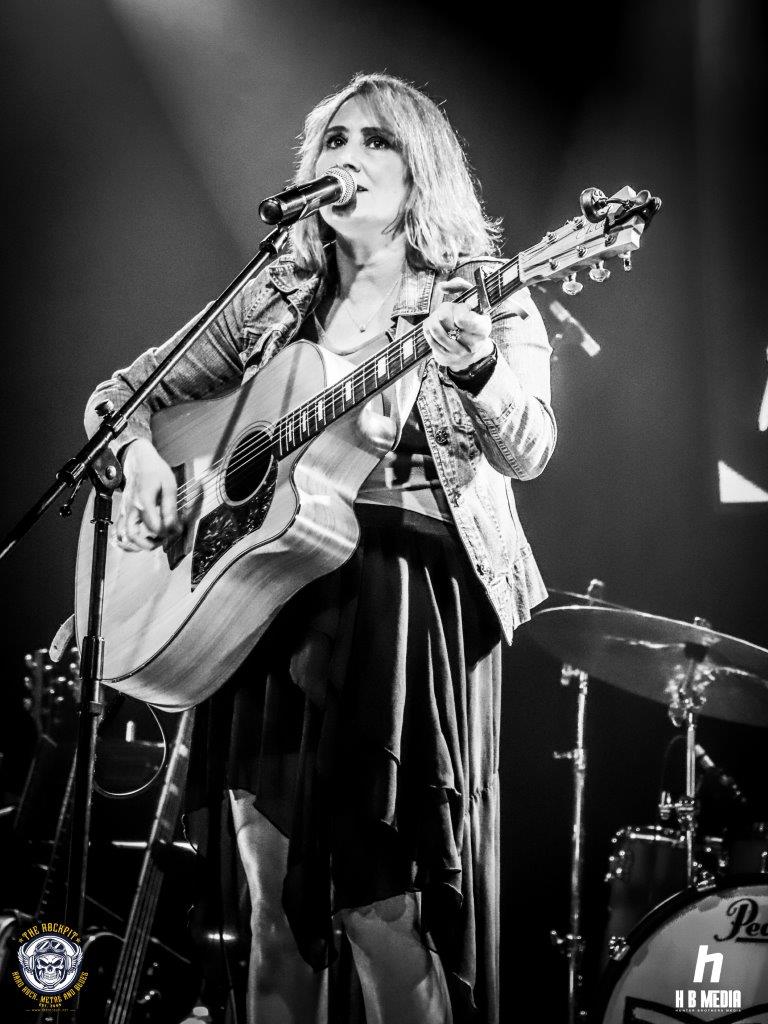 The line-up for the night is pretty stacked and the Owl is filling fast for the first act….. vacant tables and chairs are more rare than a Fremantle Premiership… it pays to be early. I get my seat up front and get ready to go into media mode, leaving my family to look after my bag so I can find the best position for the first artist – Kym Redmond. Kym is an amazing vocalist who writes all her own songs and can swing a guitar around without missing a beat. She is the front woman for Band of Missfits (make sure you check them out on social media), I had seen her perform 10 plus times with her band but never alone or acoustically. It takes a special person to stand up in front of so many people with nothing but their voice, their passion and their guitar – it was her first time she admitted, she said she was nervous, but she really had no reason to be….. Kym has an amazing vocal range and she really occupies the space on the stage so well – during her performance I closed my eyes and completely forgot for just a few seconds that was just her up there, I found another layer to Kym's performance that was possibly masked within her Band of Missfits outfit… I felt I got more of raw performance with being able to notice the individual notes and string plucks. An acoustic set is extremely powerful entity, and everyone appreciated the precise and powerful performance she delivered – we were off to a flying start to this EP launch.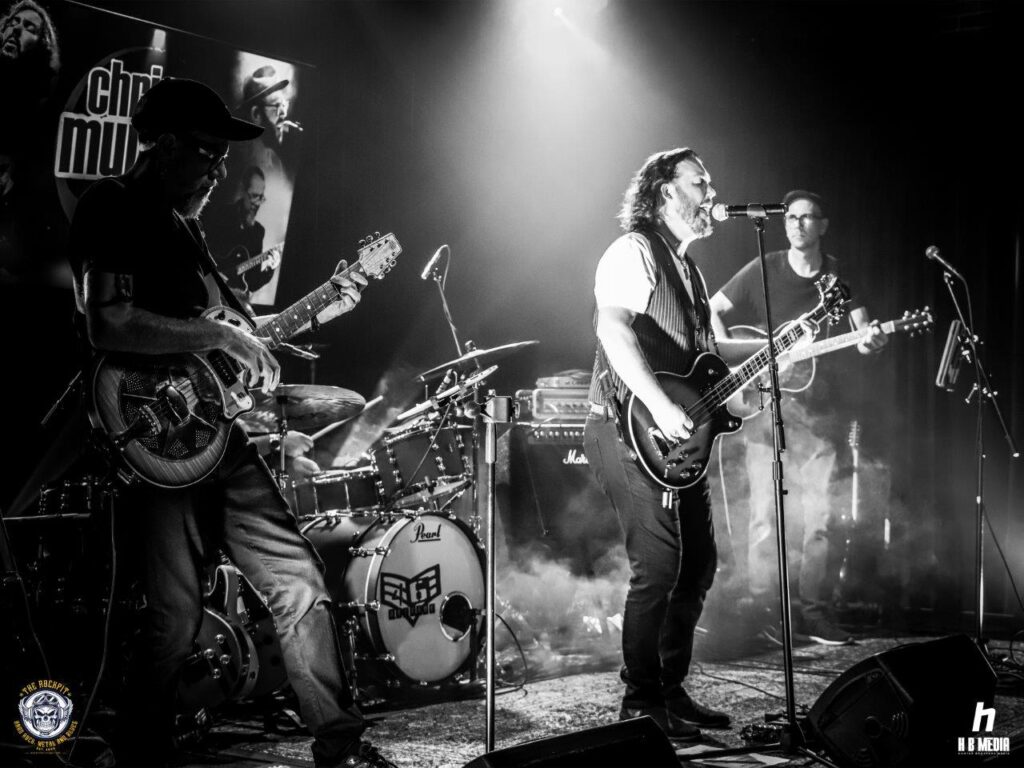 In slot 2 was The Chris Murphy Band. There was only about a 15 minute break between Kym and Chris's band so everyone was congratulating Kym on her performance, heading to the bar and then scampering back to their spots to make sure they missed nothing. Chris and his band of talented artists jumped on stage bringing with them a ton of energy. I can only describe it as a bloke carrying in way too many shopping bags from the boot of his car and not entertaining the idea for a second of a second trip, jam packed and overloaded – that how much energy they had!!! Straight out of the gate there was humour and banter amongst the crowd and from front-man Chris. You can see why he is a crowd favourite, cheeky and playful (especially against his other brother Courtney who wasn't there but not Kieran – he was drumming and if there is one thing I have learned in the music industry is you never mess with the drummer, especially if he is your brother). It was a well-balanced mix of old and new songs with a sneaky jab at an EP launch as well – make sure you ask Chris about that one when you see him next! With he Chris Murphy Band you get more than just music, you get a story, a pathway to take a journey down which leaves you excited and refreshed when you finish. I have always been a fan of the Murphy's, they are a super talented bunch of artists and they always surround themselves with like minded people. I loved the performance and so did my family…. Including my 11-year old – he did ask me some questions about gardening (which Chris alluded to on stage) – boy, that was an interesting car ride home.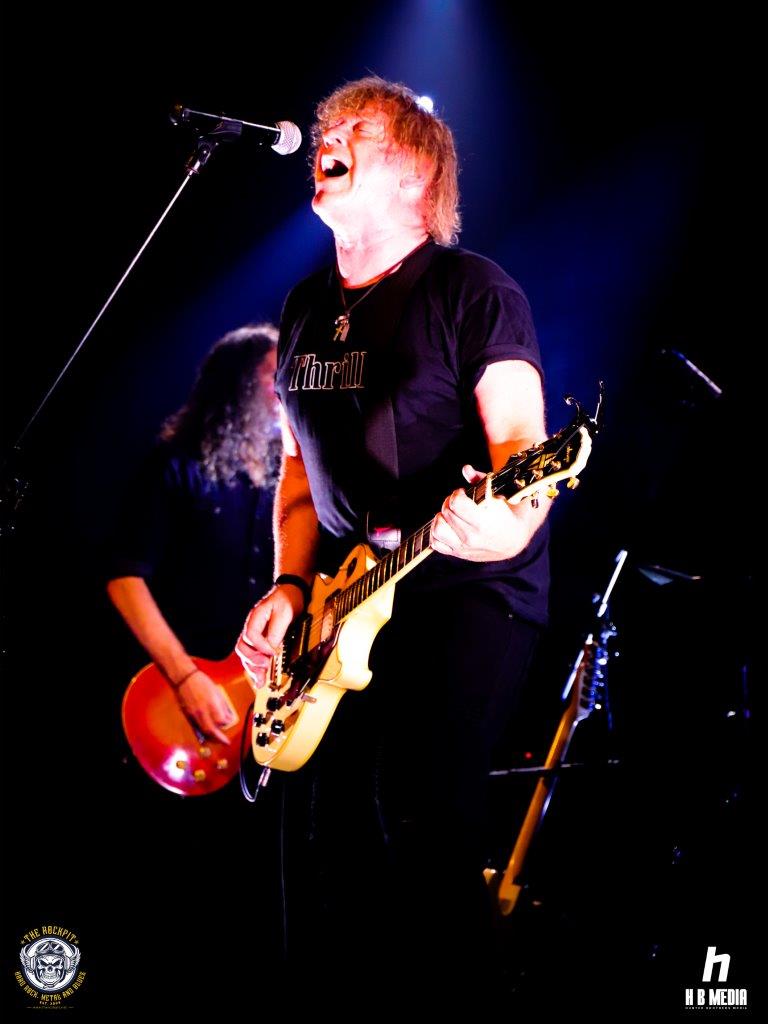 The final piece to the puzzle was 46 Brigade, the EP "Against the Tide" is amazing – it's crafted very well, complements the rest of the back catalogue and still has its own uniqueness to stand on its own two feet. 46 are a tight outfit, all are masters of their trades and they complement each other by delivering an on-point set. Their performance was personal at Night Owl Studios – it felt like I was watching a proud parent standing by his child whilst the child was getting an award of excellence. The proud parent was "46 Brigade" and the award the "EP – Against the Tide" …… the parent proudly showing off the award – as you would do to because you have put so much passion and effort into it. The set was filled with amazing tracks, one after the other all belters. 'Like We Never Met', 'Into The Great Unknown', 'Falling to Breathe', 'Fall in Line', 'Sorry', 'Pictures of Better Days', 'Rise Up' (one of my personal favourites), 'Scrolling the Feed' just to name a few…. 16 plus song in total, not including the encore – in all honesty I lost count as I was really just enjoying the music. I got swept up in the live performance along with everyone else, I felt the passion in the lyrics, the purpose and drive of the music. You can really see why people love 46 Brigade, as every performance feels like it is just for you.
Make sure you check out them on social media, their website, their amazing back catalogue, their latest EP "Against the Tide". If you get the chance to catch them live…. Do it! They are well worth the price of admission. Well played Craig, Duncan, Sam and Ben…… well played.
GALLERY by Hunter Brothers Media