INTERVIEW: Peter Tägtgren – Hypocrisy
It has been 8 long years since the last record, and HYPOCRISY fans can feel the itch. WORSHIP is 11 tracks of precise, ferocious musicianship. Commonly inspired by the fusion of the modern and the ancient, HYPOCRISY has once more found a way to combine innovative ideas with classic sound in order to deliver something metalheads can enjoyably consume with awe and brutal vigour.
With governments finally admitting that UFOs do in fact exist, and humanity attempting to heal from a state of recent crisis, the timing couldn't be more appropriate for the newest addition to the HYPOCRISY catalog: WORSHIP, due to be released November 26th via Nuclear Blast Records. Aptly titled, the album cover shows a mass of humans reaching up mindlessly to the sky as glowing spaceships shaped like the HYPOCRISY crosses beam down to descend upon earthen civilizations and Mayan temples.
Designed by artist Blake Armstrong (Kataklysm, In Flames, Carnifex, etc.), WORSHIP's artwork speaks to the history of the relationship between humanity and extraterrestrials. "They're coming back to collect," explains founder and HYPOCRISY mastermind Peter Tägtgren.
We talk to Peter to find out more on that subject as well as how the new album came together since their last release back in 2013.
Listen to the interview here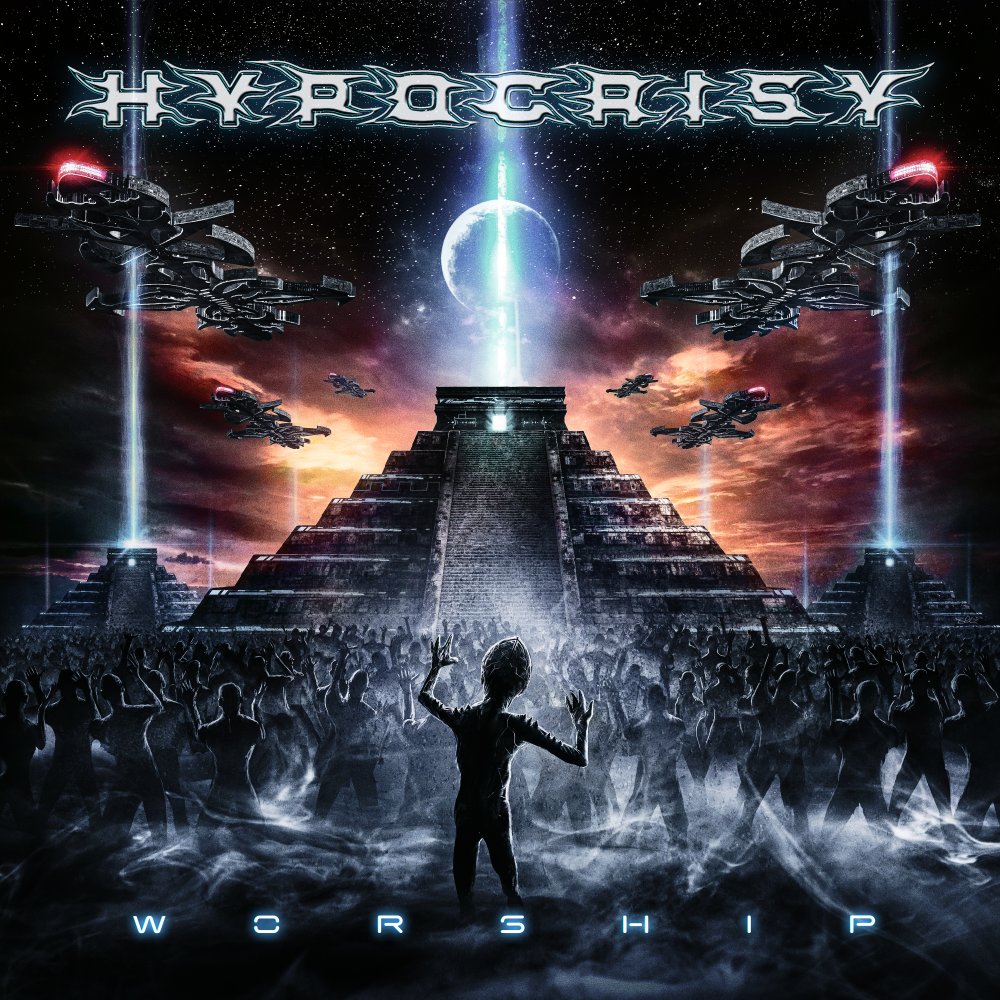 Get Worship here: https://www.hypocrisyband.com/worship
Listen to the podcast version of this interview:
Spotify: https://spoti.fi/2M97i6V
Apple: https://apple.co/34LOW2k

Podbean App
Google Play: https://bit.ly/34J4Zxy
Apple: https://apple.co/322gjmP