PettyAssPunkin is a rising rap artist with a unique sound that only she can deliver. What's most unique is the control she possesses over every track. As if a song were a stage, PettyAssPunkin commands the crowd's attention every time. Exuding confidence and sex appeal she showscases her life on the mic. The south side of Chicago, Illinois carved the aggression within her that's often expressed within her music, but her r&b influences give balance to her art. PettyAssPunkin's legacy is her tenacity. It's an inspiration to not only women, but everyone. Artists that have impacted her musically are Polo G, Tink, Lil Poppa and several old school r&b influences. A mixture of life and its circumstances has allowed her to resurface vintage vibes bringing back a sound that's been missing in music for a while. A lot of her knowledge in the world of music stems from her original engineer DJ X. This support propelled her into the realm of working with names like TrinaDaBaddest, Adam Murphy of MidwestMixtapes.com, and Welcome to ScrilltownMO Music. Trina presented one of PettyAssPunkin's first singles, "Player Ass Punkin". Following this Single, Welcome to ScrilltownMO produced and distributed PettyAssPunkin's second EP "Freakz of the Industry". This successful project caught the eye of Adam Murphy, and she was offered a producing and distribution deal by him also. They are currently working on an unreleased EP.
     The death of PettyAssPunkin's mother in 2016 changed her outlook on life. She withdrew until the end of 2020 when the art of rap allowed her to open up again. Her struggle is often incorporated in her music. After a year of rapping, she's beginning to let the world in on her talents even more.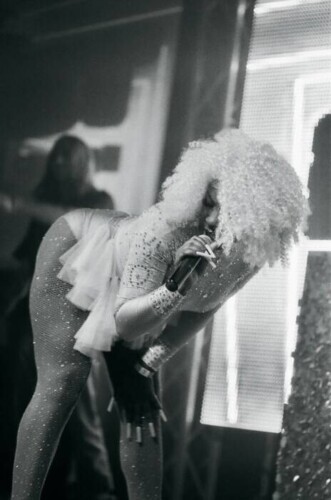 "I was put in the position to make sure all my niggas win". – PettyAssPunkin
A key factor in PettyAssPunkin's success is the relationships she builds. Anyone attached to her is sure to thrive and eat as well. It's a quality that's existed within before she even viewed music as an option to make it out of her circumstances. Out of all the genuine qualities she possesses, her continuous growth is what remains astonishing.
Instagram: @pettyasspunkin
Facebook: PettyAssPunkin
Twitter: @hoesnskittles
YouTube: PettyAssPunkin
Tik Tok: PettyAssPunkin
Spotify:
Youtube:
Apple Music:
© 2022, AMMPRO. All rights reserved.