G Premacy & Label "40 Acres Fratelli" End Quarter Making 'MAJOR' Moves.
Recently, a Buffalo, NY based Hip-Hop label, 40 Acres Fratelli, signed a deal with Sony Music owned entertainment company, "The Orchard", for distribution of all future projects, including their current EP, "Fire Drill" by artist, label owner & CEO, G Premacy, and colleague & fellow "40AF" rapper 2Gun Yvng. The project is now available on all major DSPs for your pleasure and entertainment.
The young label is comprised of veteran artists, G Premacy and 2Gun Yvny, along side some amazingly talented artists of varying experience levels, including: Manhattan Zo, Per DM, Spitta Mac & Prince Papi. James Cherry is the label's primary producer with "Self-Paid", and 40AF affiliate, Spencer Vega, tapping in with their own unmatched sounds when called on. Support from rapper & intern Taireen Walcott aka "Emir Da God", Social media strategist and consultant, Stephen "TW1TCH" Fogarty, C.O.O. Kenneth "Chu" Dim, illustrations by LaPriest Robinson, and Photo/video from Anthony "Ace The Outsider" Pierce, all come together to form an ecosystem capable of supporting the most ambitious artists imaginable.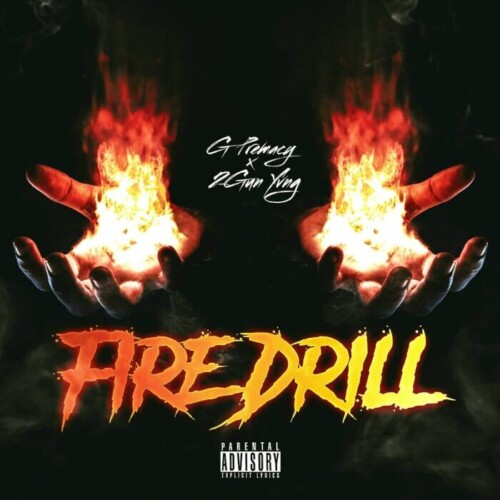 On this newest addition to the 40AF catalog, G Prem and 2Gun impressively navigate bar-heavy verse for bar-heavy verse over both melodic & impactful production. The cadences and overall delivery of this project show just how seasoned these two artists are though out the project's entirety, including a showstopping feature from fellow 40AF artist, Manhattan Zo on track #3, "All That I Got".
Overall, this is a huge move for the team and the major machine seems to be the perfect match for G Premacy and this talented and charismatic collective. Put this group on your radar and keep them there. I'm sure there will be great things coming from this camp. Follow along on their social media and become one with the 40 Acres "Familia"
40 Acres – @40AcresFratelli
G Premacy – @G_Premacy
2Gun Yvng – @LoyaltyLifeYvng
Manhattan Zo – @Manhattan_Zo
Per DM – @PerDMMusic
Spitta Mac – @Spitta_Mac
Prince Papi – @PrincePapi777
James Cherry – @xCherryMusic
Emir – @TheRealEmirDaGod
Chu – @Macckkenn
ATO – Ace_TheOutsider
LaPriest – @theLRAcreations
© 2023, Logan. All rights reserved.