(Risa Kumon)
In recent years, the Japanese R&B scene has been flourishing, and one artist who has been making waves with her unique sound and captivating performances is Risa Kumon. Hailing from the culturally rich city of Sasebo, Nagasaki, Risa's musical journey began at a young age with her piano lessons. Despite facing temporary blindness from measles, Risa's love for music only grew stronger, drawing inspiration from legendary artists such as Lauryn Hill, Mariah Carey, Whitney Houston, and jazz artists her father would listen too.
Now based in Tokyo, Risa's musical career has been soaring. She continues to captivate audiences with her newest single "FREE," which has already hit the  top of the music charts in both Japan and the USA. In this interview, we dive into Risa Kumon's international musical journey and explore the world of R&B in Japan with this multi-talented musician and media personality.
Can you tell us about your musical journey and how you developed your unique sound?
Yes! My musical journey began at a young age with my piano lessons, and as I grew older, I started exploring different genres of music, including R&B, Hip- hop, soul, and jazz. I've always been drawn to music that connects with people on an emotional level, and I believe that's what makes my music unique. Over the years, I've honed my sound by experimenting with different sounds, instruments, and vocal techniques, and I'm constantly looking for new ways to push the boundaries of my music.
Who were some of your biggest musical influences growing up, and how have they inspired your music?
Growing up, I was inspired by a wide range of artists, including Lauryn Hill, Mariah Carey, Whitney Houston, and jazz artists my father would listen to such as Bill Evans and Sarah Vaughan. These artists all had one thing in common: they were able to connect with their audiences on a deep emotional level. Their passion and creativity have always inspired me to push myself creatively and to find my own unique voice as an artist. I've always tried to emulate that in my own music, and I'm constantly inspired by the power of music to bring people together.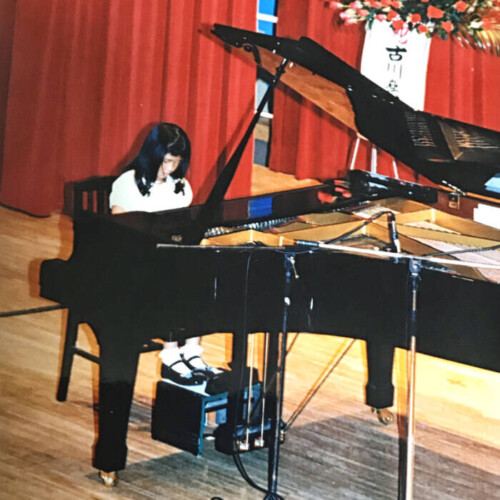 (Young Risa Kumon)
Japan has a vibrant and unique music scene, how has growing up in Japan influenced your music and creativity?
Growing up in Japan has definitely had a huge impact on my music and creativity. Japan has a rich cultural heritage, and I think that's reflected in the music scene here. There's a lot of diversity and experimentation in Japanese music, and I've definitely been influenced by that. At the same time, I've also been influenced by the international music scene inside and outside of Japan, and I think that's what gives my music its unique and diverse sound.
You've recently released your single "FREE," which has been well- received Can you tell us about the inspiration behind the song and how it came together?
I've always loved this song, and had a deep connection with it for a long time, so I wanted to put my own spin on it and share my perspective through the music. To me, the song represents breaking free from the limitations that can hold us back in life, and finding the courage to pursue our dreams. The music video and my creative direction were inspired by my personal experiences, as well as the incredible stories of people I know who have overcome adversity and achieved incredible things. I'm grateful to be able to share this message through music and connect with listeners who can relate to the message of empowerment and resilience.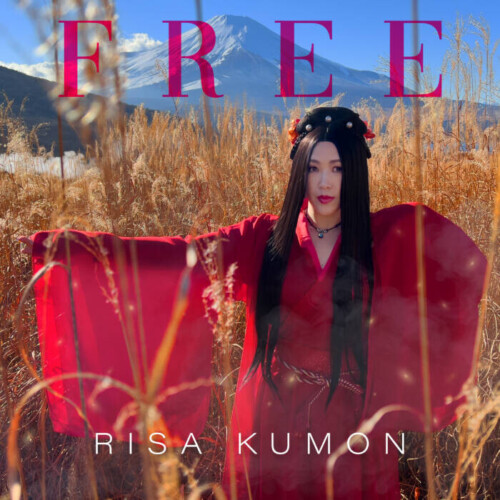 (Risa Kumon – FREE)
Your music video for "FREE" is visually stunning and have received critical How do you approach the creative process when making a music video, and how involved are you in the production?
When it comes to making music videos, I'm very involved in the creative process. I work closely with the director, cinematographer, and producer, etc to come up with a concept that fits the song and reflects my artistic vision. I think it's important for the music video to not only be visually stunning but also to tell a story and convey the emotions behind the song. It's a collaborative process, and I love being able to bring my ideas to the table and work with a team to create something truly special.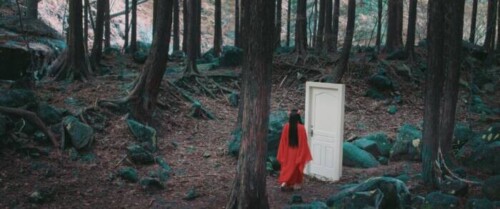 (Risa Kumon – Scene from FREE)
Your music is a unique blend of R&B, Soul, and How do you feel your music stands out in the current music scene in Japan and globally?
For one, I will say languages I sing in. My primary languages are Japanese and English, but I always try to mix them up. I also think what sets my music apart is its emotional depth and the way it connects with people. I've always tried to create music that speaks to the human experience, and I think that's something that resonates with people both in Japan and around the world. At the same time, I'm always looking for new ways to innovate and push the boundaries of my music, so I think there's always something fresh and exciting happening in my music.
Hip hop and R&B have become increasingly popular in Japan over the How do you feel these genres have impacted Japanese music culture and the way Japanese artists approach their music?
I think Hip-Hop and R&B have had a huge impact on Japanese music culture, both in terms of the sound and the way artists approach their music. These genres have opened up new avenues for experimentation and creativity, and I think they've helped to push the boundaries of what's possible in Japanese music.
As an artist who seeks to bridge cultural and linguistic barriers with your music, how important is it for you to use your platform to represent and empower underrepresented communities, particularly in the hip hop and R&B genres?
As someone who is passionate about using music to connect with people from different cultures and backgrounds, it's very important for me to use my platform to represent and empower underrepresented communities. Hip-hop and R&B have a long history of giving a voice to marginalized communities, and I believe it's important to continue that tradition. I hope to be able to inspire and uplift people who may not see themselves represented in mainstream media and to use my music to promote unity and understanding.
What do you think makes the Japanese R&B scene unique compared to other R&B scenes around the world, and how do you see the scene evolving in the future?
I think what sets the Japanese R&B scene apart is its unique blend of Japanese and Western influences. There's real attention to detail and craftsmanship in the music, and a willingness to experiment and push boundaries. I see the scene continuing to evolve and grow in the future, with more artists breaking out on the global stage and bringing their unique perspectives to the genre.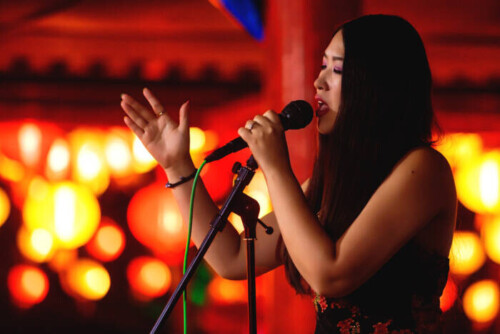 (Risa Kumon)
You've collaborated with a number of artists & musicians throughout your How do you approach collaborations and what has been your favourite collaboration so far?
Collaborating with other artists and musicians is one of the most rewarding aspects of being a musician. It's always exciting to see what different perspectives and ideas can bring to the table. When it comes to approaching collaborations, I always try to keep an open mind and be respectful of the other person's creative vision.
For me, the goal of the collaboration is to showcase the strengths of both parties involved and create something that neither person could have created on their own. I love when it all comes together and you can hear both artists shining through.
If I had to choose a favourite collaboration so far, it would have to be with my partner, Roro (Rolandis "Roro" Ramsey). We have a great working relationship and are able to create together effortlessly. He understands my vision and respects my art, and I feel the same way about him. We have a lot of exciting projects in the works that I can't wait to share with everyone.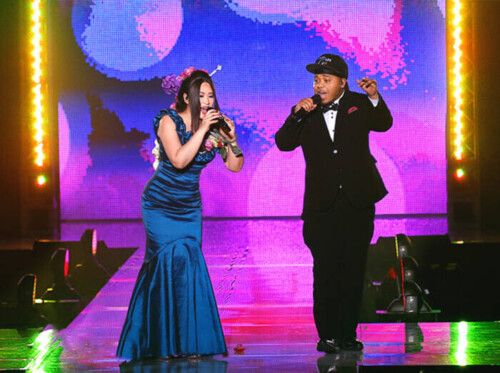 (Risa Kumon x Roro)
Question for Roro, How do you produce and write for singers like Risa?
When it comes to producing and writing for a singer like Risa, it's all about understanding
their strengths and what makes them unique as an artist. My approach is to immerse myself in the artist's style, personality, and vision, and write and produce music that brings out the best in them.
I feel it's all about creating a tailor-made song that fits the artist like a glove. As a producer, my job is to bring everything together and create a cohesive sound that showcases the artist's strengths. So, I try to write and produce music as if I'm the artist, speaking from their perspective and telling their story in a way that resonates with listeners.
I've always been drawn to great melodies and songwriting, and I try to incorporate those elements into my production style. It's kind of like a fashion designer creating clothes for a specific person – I envision how the artist would look and sound with a particular style, and build the music around that. It's a collaborative process that requires a lot of communication and understanding, but the end result is always worth  it when we create something truly special.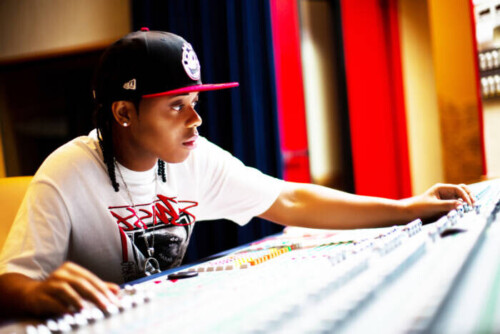 (Rolandis "Roro" Ramsey)
Risa, you've interviewed famous musicians and entertainers on your radio How has this experience impacted your music career, and what have you learned from these interviews?
Interviewing musicians and entertainers on our shows "R2 Radio", "Risa's Select" and "Trendy pickups by Risa and Roro" has been an incredible experience for me. Not only have I had the opportunity to learn from some of the best in the business, but I've also been able to make connections and expand my network. I think it's important for artists to have a multifaceted approach to their careers, and for me, being able to work in radio and media has allowed me to broaden my perspective and gain new insights into the industry.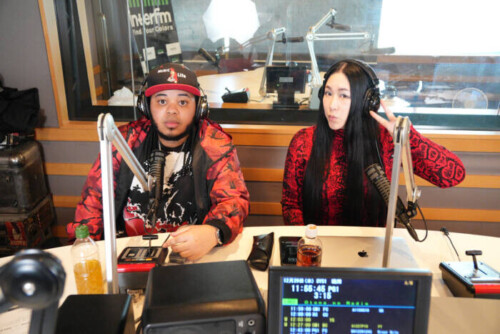 (Roro x Risa Kumon)
What's next for Risa Kumon, and what can we expect from your upcoming projects?
I'm always working on new projects and exploring different creative avenues. I have a lot of exciting things coming up, and I'm also working on new music that I can't wait to share with everyone. I think it's important for artists to always be evolving and pushing themselves creatively, and that's something that I'm always striving for.
Is there anything else you'd like to share?
Yes, I just wanna say thank you to all the people out there for the love and support. You guys are the reason I'm doing what I'm doing, and I appreciate you all. Keep listening to my music and spreading the word, and I promise to keep delivering great tunes for you to vibe with. Much love!
Stay up to date with Risa Kumon
Music video: https://www.youtube.com/watch?v=Fu3ZRsKWCB8
Streaming: https://lnk.to/RISAKUMONFREE
Website: https://risakumon.com
Instagram: @RisaKumon
FB: @RisaKumonofficial TW: @RisaKumon
© 2023, Tedfuel. All rights reserved.