Big Homiie G recently released the deluxe version of his project "Speak Up G". The project is true to self and versataile in subjet matter. Big Homiie G has seasoned wordplay and his lyricism shines through the whole project. Big Homiie G is signed to NBA legend Zach Randolph's NLess Entertainment record label and has been having an explosive few years of success. Most recently, the rising Memphis rapper dropped the original version of his "Speak Up G" album which included collaborations with EST Gee, Finesse2Tymes, and Real Boston Richey.
Prior to releasing the album, he also dropped an electrifying remix with Yo Gotti, Moneybagg Yo and 42 Dugg for "Tick" and proved that he could hold his own alongside the industry's elite MCs.
He also has a stellar project from 2020 called "Big Homiie Status 2" that included features from Pooh Shiesty, Fredo Bang, BIG30 and others.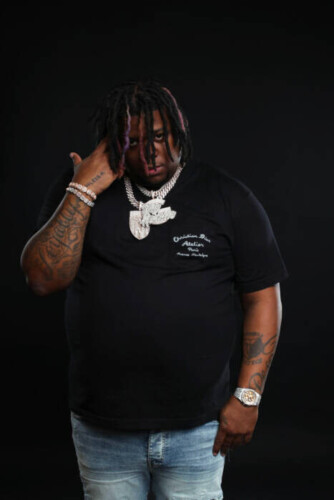 In a recent interview with HipHopSince1987.com Big Homiie G talks to Digital Crates about his consistent work ethic and what it took for him to get in the position he is today. They also break down his music catalog and some of his best visuals. He is an authentic artist who has dedicated a lot of his life to improving on his craft and upgrading his product. He has matched quality and quantity at ease with moving with the mind of a music excecutive. He was influenced by the greats that came from Memphis like 36 Mafia, 8Ball and MJG, Yo Gotti and more that paved the way for artists to spread the Memphis sound to the world. The younger generation of Memphis artists are showing unity and are growing as a community. There is competition in the communitiy but its also a business and Big Homiie G is in the game to rack up wins.
He refers to his music as "All Angles" he makes a wide range of music with projects that have songs that can be relatable to anyone.No topic in his music is off-limits his raps are crafted from his life and experiences and channelled through finding the right beats for the right vibes. He balances music, shows, touring, videos, and social media by truly treating his passion like a job where he is taking each career task very seriously. He is motivated by family and his team but also has a deep sense of self motivation to keep improving and growing an organic fanbase.
They talk about his early viral hits such as "This for You" and "No Spine" featuring Moneybagg Yo that helped to put him on the map. His work with pooh Sheisty is legendary and cements their influence on the rising hip-hop scene in Memphis. The song that is most representative of his region and it's sound is "Tick" and it's remix being one of his biggest hits to date. He has songs that are currently breaking out along with a collaboration with Finesse2Tymes called "Who Got It". He has a smash hit with EST called "C4" that is still a rapidly growing record in his catalog.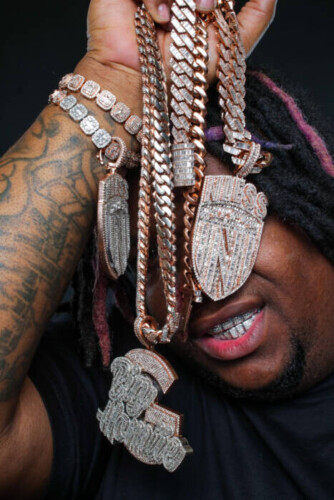 He is directly involved in his creative output and has a new playbook of balancing music, videos, shows, vlogs, and social media. One of his newer songs and video for "Don't Wanna Be Famous" he raps about the ups and downs of life in the music game and it shows there is a difference between success and fame and Big Homiie G knows the difference and is aiming for more success!
Big Homiee G is the latest star to come from NLess Entertainment record label that boasts a promising roster with fellow labelmates Moneybagg Yo, BIG30, Dee Mula, Fredo Ruthless and more. His newsest project "Speak Up G" (Deluxe) is online everywhere now along with his most recent visual for the song "G Next". Check them out after the jump as well as the podcast version of his interview. Stay tuned to HipHopSince1987.com for a lot more work soon from Big Homiie G.
© 2023, Seth "Digital Crates" Barmash. All rights reserved.