Adena Ajayi is an American Independent AfroBeats, R&B, and Pop artist. Known for the love, positive energy, and strong vibes she brings into any room she enters, the rising star is emerging in a lane of her own making original Afrobeats music. Ajayi found her own lane and her unique original sound by fusing Afrobeats with R&B and Pop. By mixing together the styles of her influences like Whitney Houston, Denise Williams, Diana Ross, Barbara Streisand, and Rihana she has found powerful voice to create music. The rising star has captivated hundreds and thousands of fans with her live performances and unique sound. 
Reality TV Fan Favorite and Afrobeats singer ADENA AJAYI now releases her highly anticipated debut single "AURA" available on all streaming platforms. The song was produced by Drop and is a fusion of Afrobeats, R&B, and contemporary pop music that showcases ADENA AJAYI'S fresh vocal range, unique style, and most importantly, her AURA!
"I want people to have a feeling of love, positivity, positive vibes, positive energy when they listen to this song," said Adena.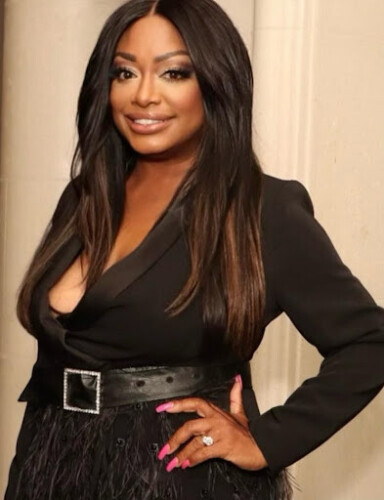 In an exclusive interview with HipHopSince1987.com Adena Ajayi talked to Digital Crates about her music career and what it took for her to make it to this point in her journey. She reveals being a long time fan of Nigerian music and was ecstatic when African music starting crossover over the ocean to the United States. Afrobeats is now a global movement and she is inspired by music of her peers as well as the legends in the genre. She has always loved to sing and loves all styles of music. She took her love of music and her connection to Africa to creat a unique and refreshing sound. Her debut single "Aura" is an anthem that spreads love and positivity. Her music is full of good vibes and is created with the intention to make the lsitener feel good.
Her creative process starts with the beat first and she uses the rhythm of Afrobeats to inspire her lyrics and melodies. "Aura" is a representation of her creative abilities and in the interview she talks about an upcoming visual to pair with the song. She also talks about her visions for performances that will be a lot more than just her singing. She looks to incorporate live music, dance, and fashion into the mix of her live performances. She even has a dance to go along with the song "Aura" that her fans will love.
She is extremely motivated and great with balancing music, social media, performing, and her daily life with a schedule that leaves room for all she needs to do to get her work done. She is motivated by the hustle and bustle of it all and excels when there are "a million things going on". That type of personality and motivation is the keys for success. She has dreams of collaborating with Busta Rhyme and even Rihanna but she loves so many artists that her music is prime for collaborations. Her fanbase is building organically and she is looking forward to releasing more music that they will love!
She has a whole project almost ready as well as some more music coming soon that will help propel her to her future goals. She has plans to "go big or go home" with the belief that anything is possible. Her positivity shines through the interview and we here at HipHopSince1987.com are excited to see what the future holds for ADENA AJAYI.
The release of "AURA" comes on the heels of ADENA AJAYI'S electrifying performance at Florida's Urban Music & Film Festival. Just years prior, ADENA AJAYI went viral after appearing on two seasons of Bravo TV's Below Deck Mediterranean, becoming a fan favorite amongst viewers and the cast. Prior to reality TV fame, ADENA AJAYI worked as a Music Marketing Creative Executive for Arista Records, collaborating closely with the likes of Clive Davis. It must be her AURA!
Now, ADENA AJAYI is sharing her true "AURA" with the world in this vibrant, feel-good track, which hits all streaming platforms today! Check out "AURA" today and stay tuned for more ADENA AJAYI coming soon! Fans can follow ADENA AJAYI on social media for updates on her new music and upcoming performances ahead of her debut EP coming out later this year.
"You're going to feel the AURA, the energy of this track as soon as you hear it," ADENA promised fans worldwide. "Every day in life we go through so many things because there are ups and downs. At some point you must grab on to your positives, grab on to the highs to feel better, to feel good, and to get on to the next day! Grab on to AURA!" 
Born and raised in New York, ADENA AJAYI currently resides in Florida with her husband and three daughters. In addition to running a business and appearing on reality television, ADENA AJAYI has performed at weddings and events throughout the southeast region of the US for over a decade. ADENA AJAYI is a proud member of the Delta Sigma Sorority and currently resides in Orlando, F.L.
© 2023, Seth "Digital Crates" Barmash. All rights reserved.