93X is the local go to Hard Rock station in the Minneapolis Saint Paul area. They are typically behind and promoting almost any rock band that comes to the Twin Cities. This particular show had been postponed two years due to COVID. At some point I think the fans were wondering if it was ever going to happen. Through no fault of their own, it was derailed. But to their credit, they stuck with it and continued to promote it promising that it would eventually happen, and they as always deliver.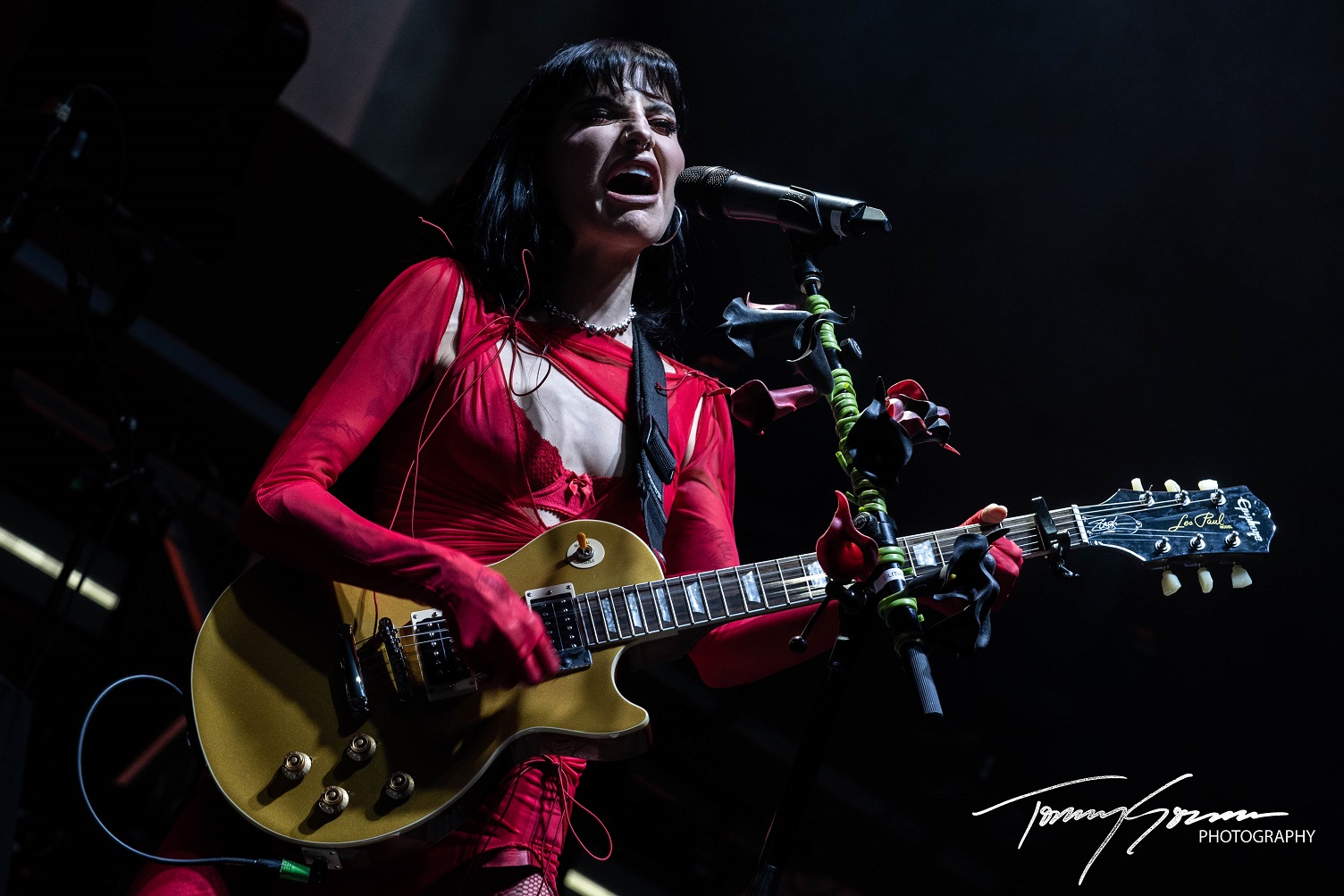 First up on the bill that night was relative newcomer Lilith Czar. I think she's incredible that would put her alongside many of the newer female artists coming out who have chosen the path of rock and roll over disposable pop songs. She writes her own material and has a beautiful voice. Very solid band backing her up added to the live performance. She did one cover song which was the Stevie Nicks song "Edge of Seventeen". The rest of the songs in her set were made up of all original music. If you're curious to get a feel for how she sounds I would recommend you go on YouTube and search for my favorite song. "100 Little Deaths". this will give you a very good feel for her music. She's a very dynamic performer and very entertaining to watch live. Unlike many artists these days, she moves around and interacts with the crowd. I was very pleased to see that she had been added to this bill.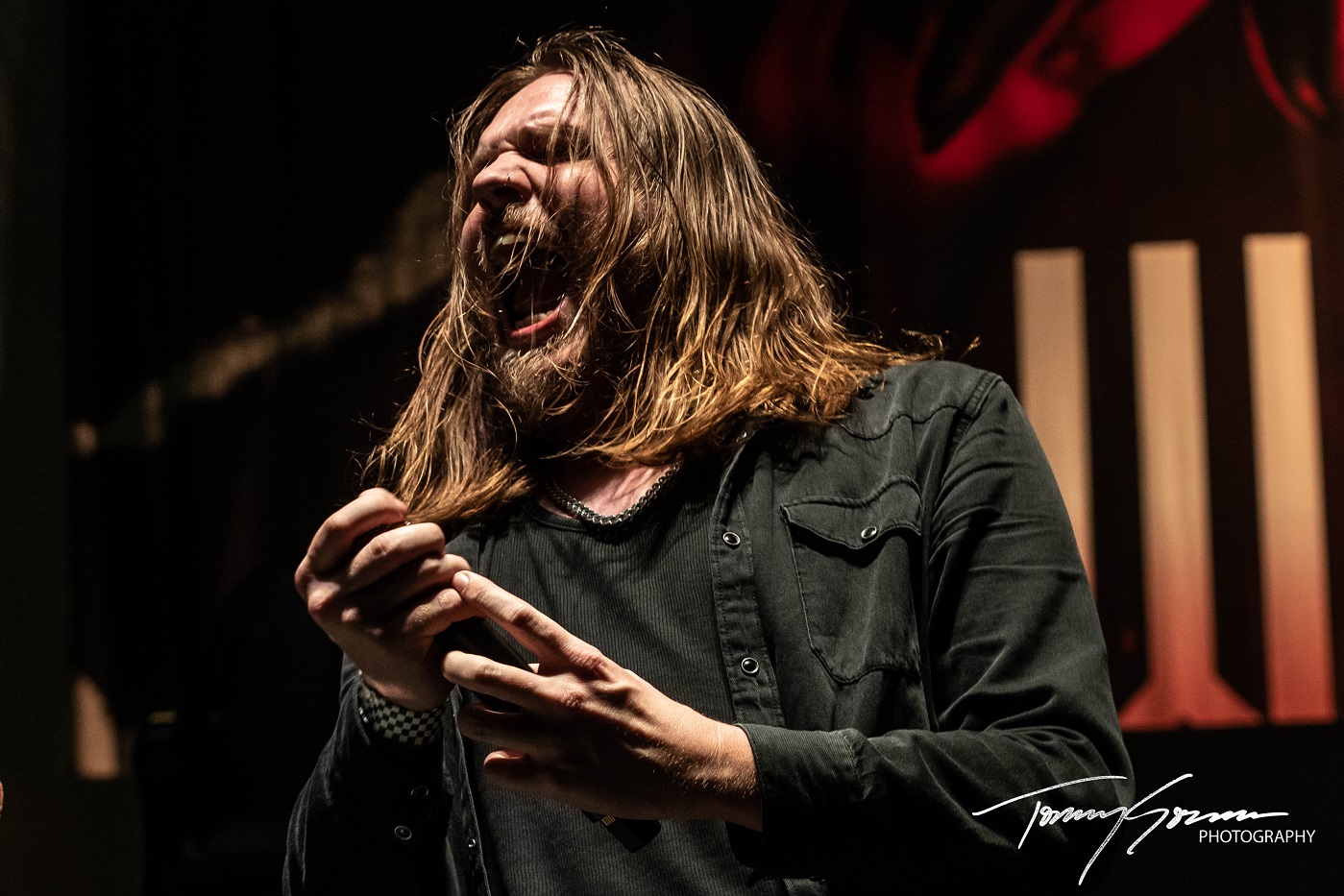 Next up on the bill was a band that has been around since 2011, Wage War. they seem to have a very strong following of fans who were out in numbers at this show supporting them. I heard many people yelling in between acts, "fucking Wage War!". It reminded me of Slayer fans.
The songs are very heavy, the band is very aggressive and filled with a lot of energy. I must mention this though as a photographer, their lighting sucks! This is the second time I've seen them, and both have been an issue. Whatever happened to the idea of lighting the talent? They played an eight song set which included, "Relapse", "High Horse", "Circle the Drain", and "Stitch". They were able to get a reasonable mosh pit going. No easy feat to accomplish inside the Target Center. Wage War is a great band to add to any headline bill as they build their own career. Don't be surprised if you see them open for bands like Lamb of God or Testament in the future.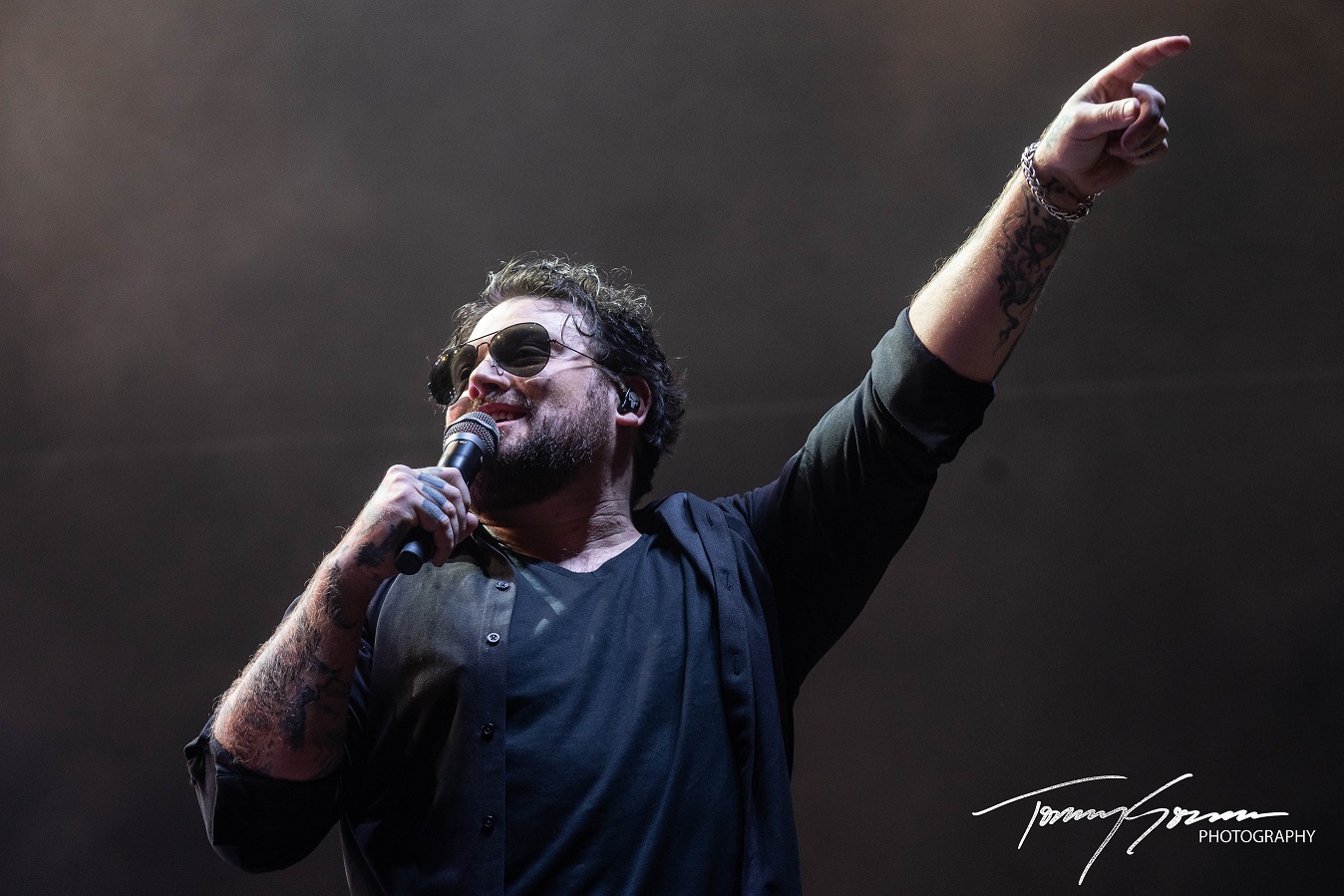 Third on the bill was Asking Alexandria, a band that I was very familiar with and had seen several times in the past period I always like them because I think their music is very melodic with an edge to it. There were a lot of their fans there that night to see them especially on the floor as they push their way to the front. They worked their way through a nine song set that included "Alone Again", "Into the Fire", "Down to Hell", and "Alone in a Room". Every time I've seen them play live I've always appreciated the experience. I can see why they have a lot of fans.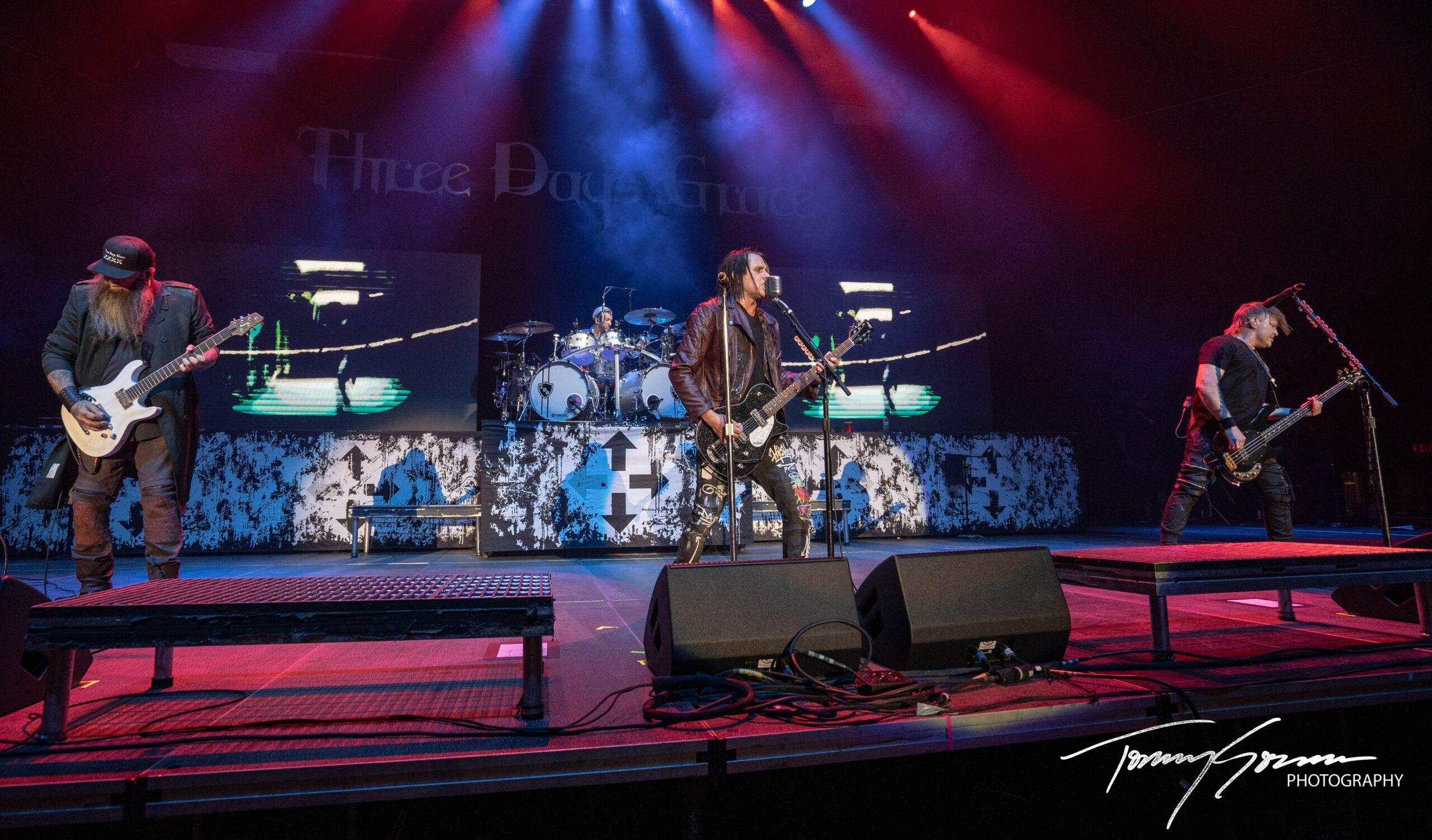 The next band out to entertain the crowd was a band that I had never seen before, Three Days Grace. all I can say is wow! I thought they were amazing and so much fun to watch and listen to. They are full of energy and really knew how to interact with the crowd. They played a 10-song set that opened with "So Called Life" and closed with "Riot". The crowd was totally engaged and appear to love every minute of it. A few of the other songs they played in the set were, "Pain", "Home", "Pain Killer", and the "Good Life".
They are another band to me that deserves to be playing in front of large crowds. Their music is very catchy, and they are spot on with their musicianship. Add to that their stage presence and you really have a great combination. I would recommend to anyone who loves rock music to see the band Three Days Grace.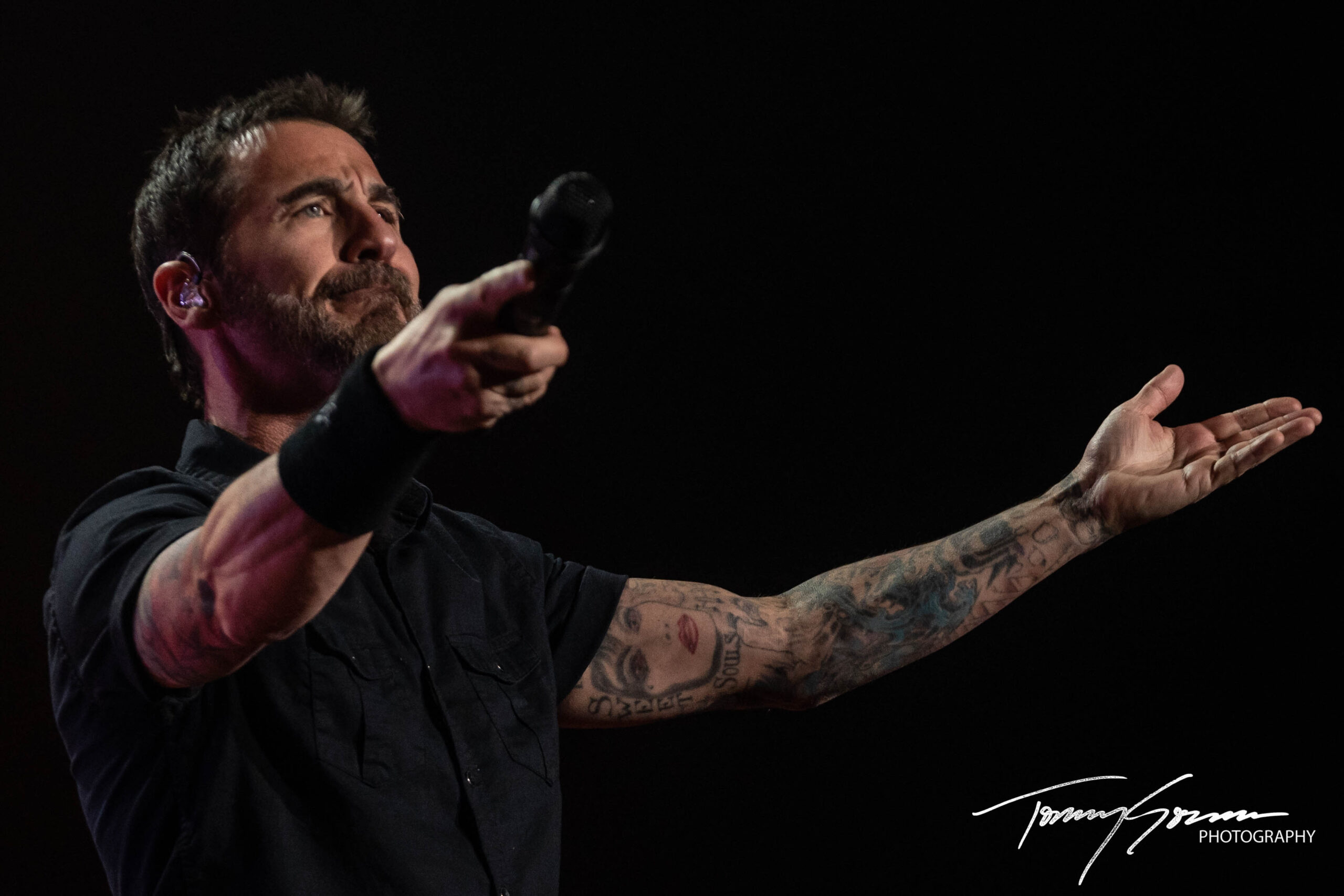 Headliners, Godsmack is a band that I'm very familiar with period I've seen them several times and they never disappoint. There was a little bit of controversy in the past between the lead singer and Nikki Sixx of Mötley Crüe. That's how I was first made aware of them. Godsmack is another band that's extremely solid with their songwriting, production, and presentation.
Godsmack worked their way through a 15-song set. They opened with "I Stand Alone" and closed with a Beatles cover "Come Together". They did many of their fan favorites including "Cryin' Like a Bitch", "Awake", "Speak", "Bulletproof", "Under Your Scars" and "Speak".
Overall, it was an incredible night of music by five very unique artists that were perfectly placed together for that night. I would recommend all these bands for different reasons. They were energetic, entertaining, and played some very cool songs. But don't take my word for it judge for yourself by checking out their music. My guess is you won't see this lineup of five bands play together again, this was something special put together by the radio station. But it doesn't mean that they won't be coming to your town soon on different package tours.